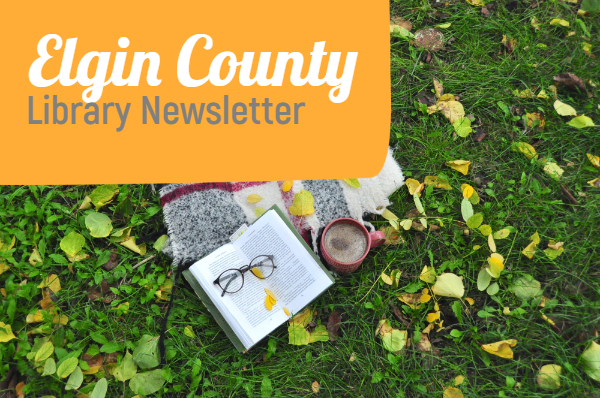 September 2022
Your at-a-glance look at what's happening at ECL!
ECL Events & Programs

September 30 is the second National Day for Truth and Reconciliation. For resources for all ages, head to our website.
September - Elgin Reads: Digital Book Club


"As a leading researcher in the field of biology, Robin Wall Kimmerer understands the delicate state of our world. But as an active member of the Potawatomi nation, she senses and relates to the world through a way of knowing far older than any science. In Braiding Sweetgrass, she intertwines these two modes of awareness--the analytic and the emotional, the scientific and the cultural--to ultimately reveal a path toward healing the rift that grows between people and nature. The woven essays that construct this book bring people back into conversation with all that is green and growing; a universe that never stopped speaking to us, even when we forgot how to listen"

ECL users can borrow on demand all month long!
Click on the banner image for download links and read-alikes.
Drop in book discussion happens on Thursday, September 29 via Elgin Reads Facebook page.
12 resources for your learning adventures available in English, Spanish and French languages.
A few of the resources include Early Learning includes stories, games, videos, and interactive colouring pages for young readers; the Kids section provides thousands of easy-to-read articles filled with images; the Student section provides a citation builder, research tools and interactive maps; the Advanced section provides access to primary sources, historical documents, and multimedia; the Encyclopédie Découverte section offers thousands of easy-to-read articles filled with images and activities for kids in beginner-level French.

Use your Elgin County Library card to access all of our online resources. Check out our Online Learning page to see what else we offer!
Suggested Reading

BookGossip
...is an Elgin County Library column dedicated to introducing you to new library materials that we think you'll love! Click on the banner above to view the full fall issue!

Staff Picks
At ECL, we're an eclectic team of readers who are passionate about the books on our shelves. Here's a look at what our staff are reading and loving right now!

While You Wait

for...


The Family Remains


by Lisa Jewell




Picture Books

We're featuring the Picture Books eNewsletter this month! Click on the banner above to see the most recent issue, or click the book jackets below to place holds.

The top ten books each month chosen by library staff across Canada 👇 and the USA 👆!
Award News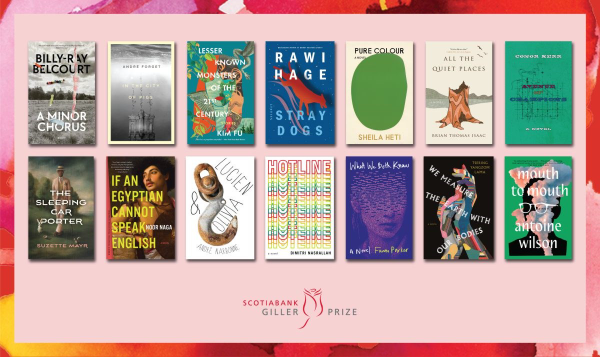 Announcing the Scotiabank Giller Prize Longlist
We've got all the nominees on our shelves! Place your holds here or read more about the Scotiabank Giller Prize awards on their website.
The shortlist will be announced on September 27, 2022 at 11am ET on facebook live!
Looking for
more Canadian content??
2022 Man Booker Prize: Shortlist
"The 2022 shortlist has been announced, including the shortest book and oldest author ever to be nominated, writers from five countries and a wealth of truly fabulous fiction"


The winner will be announced at the Roundhouse in London on October 17.
Branch Newsletters
Library Card about to expire? Already expired? Don't worry!
Visit your local branch, give them a call, or use the chat on our website to renew your card and get right back to borrowing! Make sure to have your library card number ready!
Visit our website or social platforms for up to date news!