Exeter Public Library Newsletter
May 22-27, 2023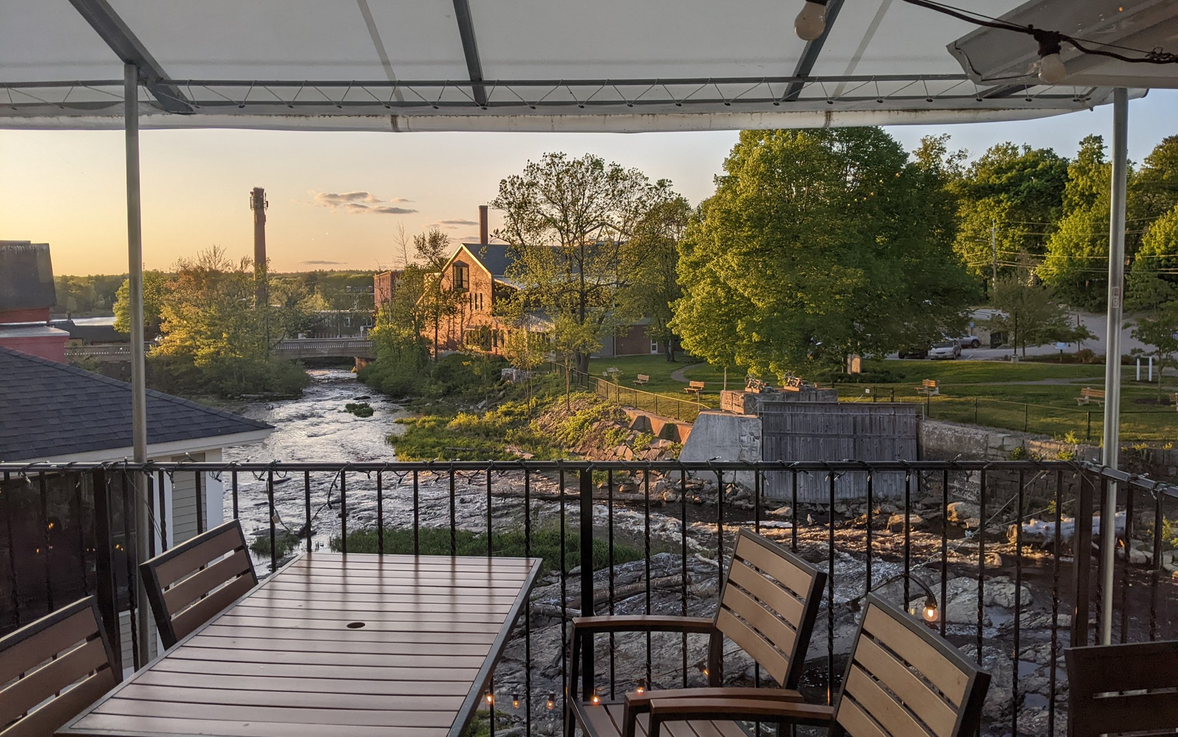 .
THIS WEEK'S EVENTS
Blue = Adults
Green = Teens
Red = Children's
Purple = Friends of EPL

Monday, May 22
2 PM Mah Jongg
3:30 PM Sewing Club Ages 8+
6 PM Knitting Group
Tuesday, May 23
ALL-DAY Teen Gaming
10 AM All Ages Story Time
2 PM Movie Showing
6 PM Board of Trustees Meeting
6:30 PM French Table
Wednesday, May 24
10 AMStory Time Ages 3+
3- 4:15 PM Lego Club Ages 5+
6:30 PM Spanish Table
Thursday, May 25
10 AMAll Ages Story Time
10 AM Bridge Group
3 PM Teen Thursday
5:30 PM Stitcher's Guild
Friday, May 26
9 AM - 4 PM Open Art
2 PM Western Movie Showing
Saturday, May 27

10 AM Knitting Group
HIGHLIGHTS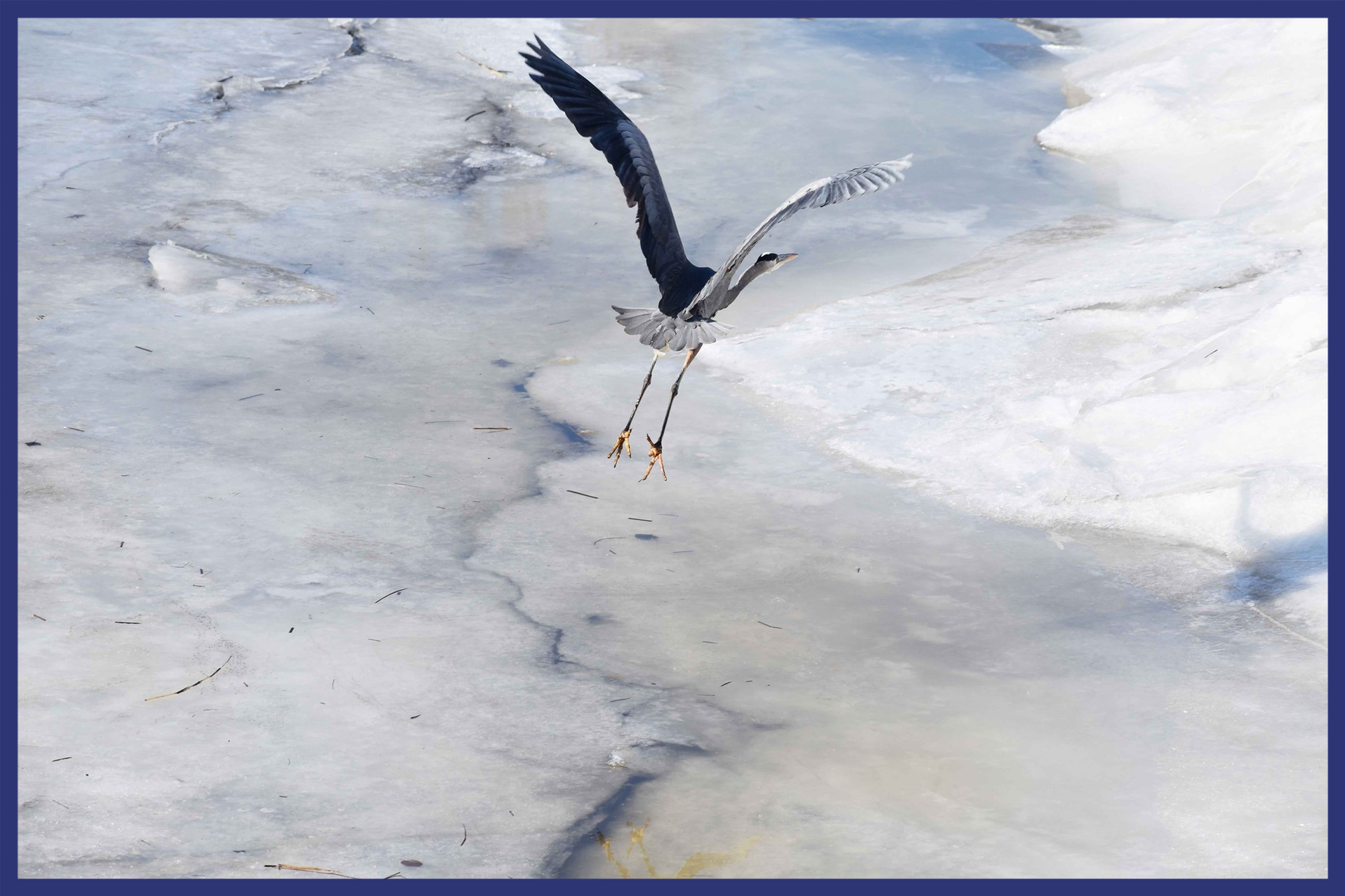 May Artist Kate Osgood
Only one more week to view Kate Osgood's exhibit 'The Library's River' which highlights some magical moments along the Exeter River. Kate's other works can be viewed at the NH Audubon in Concord, NH until July 5.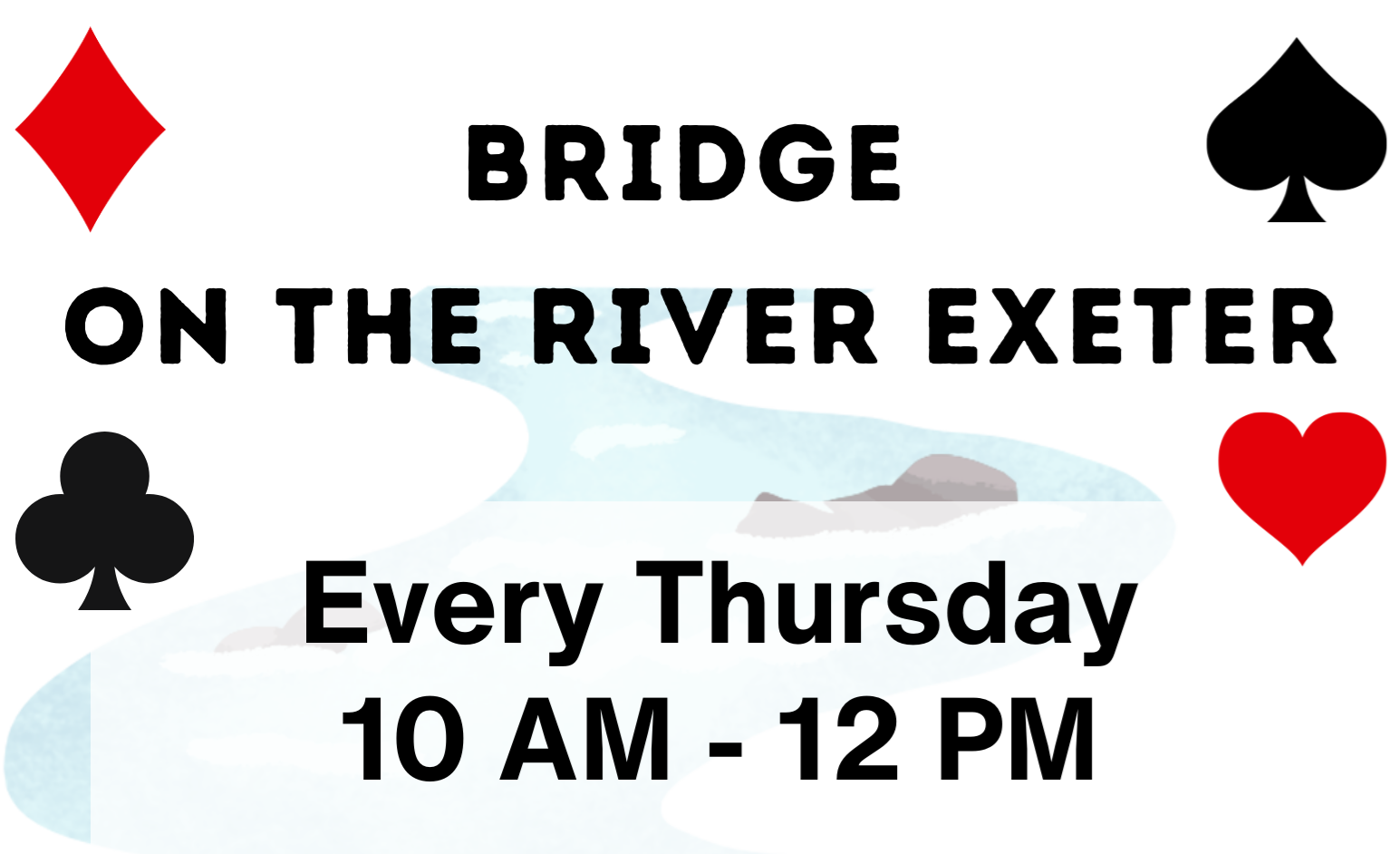 Beginners to intermediate level players are welcome to join.
Don't know how to play?
Bridge lessons are available!
Free Round Tables
Free tables available for pickup! Must be able to pick up table at the library and take it away on your own. If you're interested, contact Julia Lanter at exeterpl.jal@gmail.com or by phone 603-772-3101.
Thursday, May 25 at 5:30 PM
Come and stitch with us. Bring any project you have: embroidery, cross-stitch, needlepoint, or just sewing on some buttons. Sit and sew and laugh!
Restoring Pollinator Habitat in Your Backyard
Wednesday, May 31 at 6 PM
Learn about our current state of pollinator loss, the difference between native and cultivated plants, and suggestions for creating a pollinator-friendly back yard.
Live Musical Performance by Poco Amare
Tuesday, June 6 at 6:30 PM
Poco Amare will sing an eclectic program of unaccompanied music for chorus. The performance, which features a wide range of periods and styles, includes pieces by Lassus, Siegfried, Szymko, Walker, Stanford, Vaughan-Williams, and more.
Presented by the Friends of Exeter Public Library
Quetico Connection Wilderness
Wednesday, June 21 at 6 PM
Enjoy highlights from the author's solo canoe trip into the million plus acres of canoe wilderness that is Quetico Provincial Park. Meet the author, John Doelman, as he discusses his new book "Quetico Connection" through poetry and
photography.
Cruising NH History with Mike Bruno
Tuesday, June 27 at 6 PM
The state's roadside historical markers commemorate significant events and individuals from the first settlers arriving in 1623 to notable individuals who helped define what New Hampshire is today. Come and explore some of the NH historical markers.
Book Groups

Morning and evening book groups meet once a month. Click the button below to see what they're reading and when they're meeting next.
Summer Reading coming soon...
Events and prizes for children, teens and adults. Details of 2023 Summer Reading coming soon.
Children's Clubs
Sign up for groups like Sewing Club (Ages 8+) or Art Club (Ages 8+) which are held twice per month. Stop at the Children's Circulation Desk to sign up.
CONTACT US
4 Chestnut Street | Exeter, NH 03833
www.exeterpl.org
Main Phone: 603-772-3101
Children's Room: 603-772-6036