Trustees, Friends, & Foundations
April 2023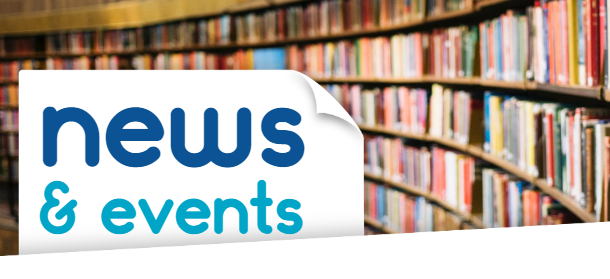 CORRECTED VERSION
An error in one of the continuing education links was found and has been fixed. This is the corrected version of the newsletter.
Welcome to the Trustees, Friends, & Foundations Newsletter!

A monthly update on items relevant to those
who work as or with Library Trustees, Friends, and Foundations.
From March 22, 2023
The American Library Association (ALA) today released new data documenting* 1,269 demands to censor library books and resources in 2022, the highest number of attempted book bans since ALA began compiling data about censorship in libraries more than 20 years ago. The unparalleled number of reported book challenges in 2022 nearly doubles the 729 challenges reported in 2021.
A record 2,571 unique titles were targeted for censorship, a 38% increase from the 1,858 unique titles targeted for censorship in 2021. Of those titles, the vast majority were written by or about members of the LGBTQIA+ community and people of color...
From April 17, 2023


Censorship efforts in the 2020s have moved beyond concerned parents to include restrictive legislation, library board power plays, and defunding.
With the 2020s, censorship efforts in libraries entered a new era. Book challenges and calls for material reconsideration have soared; in the first nine months of 2022 alone, the American Library Association's (ALA) Office for Intellectual Freedom tracked 681 attempts to ban or restrict library resources, targeting more than 1,600 titles—the highest in decades...
Sign Up with the Virginia Library Association as an Advocate!
Click HERE and sign up for the VLA Advocacy Center Mailing List to make sure you're receiving Virginia action alerts and updates on policy issues related to the library field. This will help you keep abreast of legislation that could affect your local library and community.
UNITED FOR LIBRARIES RESOURCES

Virginia library staff and stakeholders (folks like
you!) have access to a whole host of resources from United for Libraries.

Click to get the CHEAT SHEET signed up and in.
Already signed up? Click HERE to access everything through the ALA eLearning Platform!
Look what can be found on the ALA eLearning Platform!
How to Organize a Library Foundation
Friendraising and Fundraising Ideas for Friends Groups and Libraries of All Sizes
Friends and Libraries: Working Effectively Together
A Library Board's Practical Guide to Hiring Outside Experts





Click HERE to register


Free due to Virginia's Statewide All-Access Training Partnership
Elected Officials are People Too: Advocacy Tips for Library Trustees, Friends, Foundations, and Staff

Tuesday, May 9, 2023 - 2:00 PM
Strong relationships with your elected officials are key to library advocacy. Learn how to connect with your electeds (and their staffs) and consistently demonstrate the value of your library, whether you are a library Trustee/board member, Friends of the Library, affiliated with a library Foundation, or are a library staff member. Find out valuable tips, whether you are making your first contacts, or continuing longstanding relationships. The session will include a walk-through of the recently updated Advocacy Action Planner from ALA, as well as a list of United for Libraries and ALA resources to help guide your relationship building and advocacy efforts.
SAVE THE DATE!!


August 1-3, 2023
Free online conference



Strategic Planning: What Your Library Board Needs to Know

Is your library in the process of creating a strategic plan, or do you need to get your library's Trustees on board with your current plan? How do you know if it's time to have a strategic plan, or redo the one you have?

Wednesday, May 17, 2023
2:00 pm -- FREE!


Library Policies for Today's Communities
Library policies have the power to facilitate inclusive, safe, and supportive experiences for all. View this webinar to learn the importance of crafting clear policies for your library, to help establish and set standards that ensure equity and safety for both staff and patrons...

(Recorded 2.22.23)


National Library Week

(April 23-29, 2023)
National Library Week 2023, April 23-29, will be celebrated with the theme "There's More to the Story."...

National Library Week 2023 will be a great time to tell your library's multi-faceted story.


Trustee, Friends, and Foundation members have access to the Library of Virginia's Niche Academy, a place for online learning. Please note, if you register with a non-library issued e-mail address, someone from the Library of Virginia will follow up with you to verify with which library you're affiliated before you can access the content.
| | | |
| --- | --- | --- |
| | | Click on the image to learn more about each title, and then use your local library to request them from the Library of Virginia. |
March 29, 2023
We are now fine free! The Library will no longer charge fines for overdue items. There are also new checkout policies. All items check out for 3 weeks and may be renewed 3 times for 3 weeks each time, unless the item is on hold for another patron, or is a new book. New items may not be renewed. A patron's account will be blocked if items are overdue...
Has your library had some outstanding work featured lately in your area that you'd like to share it with the wider Virginia library world?

Share that "Good News" with Public Library Consultant, Reagen Thalacker by sending an e-mail to reagen.thalacker@lva.virginia.gov with the link to the article to be highlighted in the next monthly newsletter!
QUOTED
"Librarians do not close the gates to what is contrary to conventional wisdom. Instead, they respect contrarian desires of individuals."
This newsletter is brought to you by the Library Development & Networking Division of the Library of Virginia. Funding for this is provided through the Virginia General Assembly and the Institute for Museum and Library Studies (IMLS).