 April
2023
Youth Services Notes
News from the Library of Virginia
The Welcoming Library Grant
The purpose of this grant is to give libraries access to a curated collection of books about immigration that can used as a pop-up display in the library, lent to community groups/organizations/schools/childcare centers, etc., or brought to outreach events.

A Welcoming Library is a pop-up conversation on immigration using a collection curated by I'm Your Neighbor Books. The conversation is driven by a collection of acclaimed picture books featuring New Arrival and New American families. Readers of all ages "meet" these families on the page and explore the commonalities shared by all families. This exploration is done with I'm Your Neighbor Books and created discussion questions as well as companion programming and education materials. The Traveling Collection — with its pop-up display unit — packs into two crates and can travel between schools, libraries, and community centers in a given region, building an environment of welcoming and belonging.

The Library of Virginia is granting twelve Welcoming Library Traveling Collections to public libraries in Virginia.
Grant process:
Grant application opens Thursday, April 13, 2023.
Apply for the grant by Friday, May 12, 2023 at 5:00 p.m.
The grant committee will review applications and choose recipients by Friday, May 19, 2023.
After May 19, grant recipients will work with The Library of Virginia to finalize the grant, customize your Welcoming Library Collection, and arrange delivery. Welcoming Libraries will be delivered to libraries in the spring of 2023.
Selected libraries will be required to complete an impact report no later than 09/30/2024.
Grant recipients will be selected according to the following rubric:
https://docs.google.com/document/d/1qy2lgkVQyn8VEzjay519vXW8FQrCbuEu/edit?usp=sharing&ouid=108156917952705491472&rtpof=true&sd=true
Information sheet: https://drive.google.com/file/d/1Q4RMXTcs8zosq2MEDeW4Yr5cpvRSYvDm/view?usp=sharing
Please contact Sue La Paro, susan.laparo@lva.virginia.gov or Nan Carmack, nan.carmack@lva.virginia.gov with questions or for additional information.
VLA Youth and Family Services Forum
New Booklist Available!
In celebration of its 50th Anniversary, the Chinese American Librarians Association partnered with the Young Adult Library Services Association and collaborated with ALSC's Quicklists Consulting committee to create a reading list for youth centering Chinese American voices. Stories Beyond Borders: A Chinese American and Diasporic Reading List features Chinese American and diasporic creators and stories for children, middle grade, and YA audiences.
The booklist was designed by Allison Chi and includes illustrations from the children's book Let's Do Everything and Nothing by Julia Kuo.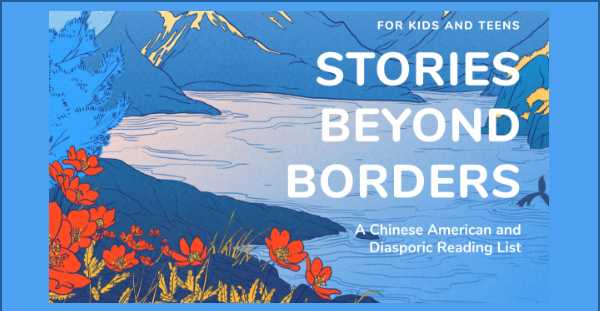 Gloucester Public Library




Fly a Kite at Machicomoco State Park!




April 15, 2023






Your library program can be featured here!
Please submit a photo and description of your favorite program!
Upcoming Important Dates & Celebrations

National and State Conferences
June 22-27...............................................ALA Annual Conference..................................Chicago, IL
September 20-23..........Association for Rural & Small Libraries Annual Conference.........Wichita, KS
October 22-24..................Virginia Library Association Annual Conference........................Chantilly
November 15-18...National Assoc. for the Education of Young Children Conference.....Nashville, TN

Celebrations:
May 1-7...........................................................................................................Children's Book Week