Trustees, Friends, & Foundations
February 2023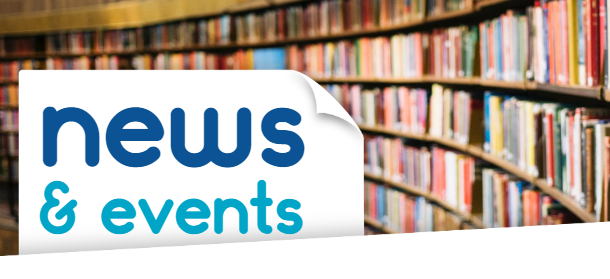 Welcome to the Trustees, Friends, & Foundations Newsletter!

A monthly update on items relevant to those
who work as or with Library Trustees, Friends, and Foundations.
From January 31, 2023


Over the last two years, libraries across the country have faced an unprecedented wave of challenges and censorship attempts. And it's been exhausting.


"This is the obstacle we face—and money and time is not something libraries have a lot of," said Peter Coyl, director and CEO of Sacramento (Calif.) Public Library, at the American Library Association's (ALA) 2023 LibLearnX conference in New Orleans on January 29. "If you're experiencing lots of challenges, it's possible that it's something that's not organic," he said, noting that most challenges are orchestrated by well-funded, well-organized special interest groups...
From January 10, 2023


Has your public library always been open to all residents?

Are you sure? Many libraries, especially those in the Southern United States, have a buried history of racial segregation that isn't found in books or websites and is often unknown to current staff and community members. Through archival research and oral histories, you can help uncover clues about your library's past.

In April of 2021, the Fairfax County Public Library board of trustees requested an investigation into whether our library system- and those around it- had ever been segregated...
Sign Up with the Virginia Library Association as an Advocate!
Click HERE and sign up for the VLA Advocacy Center Mailing List to make sure you're receiving Virginia action alerts and updates on policy issues related to the library field. This will help you keep abreast of legislation that could affect your local library and community.
UNITED FOR LIBRARIES RESOURCES

Virginia library staff and stakeholders (folks like
you!) have access to a whole host of resources from United for Libraries.

Click to get the CHEAT SHEET signed up and in.
Already signed up? Click HERE to access everything through the ALA eLearning Platform!
Look what can be found on the ALA eLearning Platform!
Starting a Friends Group or Revitalizing the One You Have
Great Boards Don't Happen by Accident
Working with Friends and Foundations: Playing for the Same Team




Click HERE to register
Social Media & Library Policies

Tuesday, March 14, 2023 - 2:00 PM

Whether your library has a presence on Facebook, Twitter, Tik Tok, Instagram, or other platforms, it's important to have policies in place to protect both library board members and staff. Learn how to ensure you are complying with legal guidelines, what library board members and staff should know about posting on their personal accounts, and how the library, board, Friends, and/or Foundation should work together on social media policies and procedures.



Supporting Small Business with Find It Virginia

The Find It VA collection, and public libraries, offer a variety of resources to support entrepreneurs and small business people. Join...the Library of Virginia's Library Development and Networking Division to learn about these free resources, and how your library can take advantage of them to encourage and sustain small business in your community.

(Recorded 2.8.23)


Proactive Advocacy and Communication for Library Trustees and Staff
Rally the troops, consolidate the message, and get it out there! These common and important steps are all part of the response when there's a crisis challenging the library. But what can we do the rest of the time, before a crisis arises?...

(Recorded 1.13.21)


Community-Led Planning for Equitable, Responsive Services
You want to serve your community equitably and well, but you have endless possibilities and finite resources. How do you know which direction to go? Community-led planning is a strategy that invites community participation in service design and implementation by sharing power....

(Recorded 9.15.22)
Trustee, Friends, and Foundation members have access to the Library of Virginia's Niche Academy, a place for online learning. Please note, if you register with a non-library issued e-mail address, someone from the Library of Virginia will follow up with you to verify with which library you're affiliated before you can access the content.
| | | |
| --- | --- | --- |
| | | Click on the image to learn more about each title, and then use your local library to request them from the Library of Virginia. |
Has your library had some outstanding work featured lately in your area that you'd like to share it with the wider Virginia library world?

Share that "Good News" with Public Library Consultant, Reagen Thalacker by sending an e-mail to reagen.thalacker@lva.virginia.gov with the link to the article to be highlighted in the next monthly newsletter!
QUOTED
"Libraries store the energy that fuels imagination. They open up windows to the world and inspire us to explore and achieve, and contribute to improving our quality of life."
Sidney Shelton, American writer and producer, 1917-2007
This newsletter is brought to you by the Library Development & Networking Division of the Library of Virginia. Funding for this is provided through the Virginia General Assembly and the Institute for Museum and Library Studies (IMLS).