Trustees, Friends, & Foundations
January 2023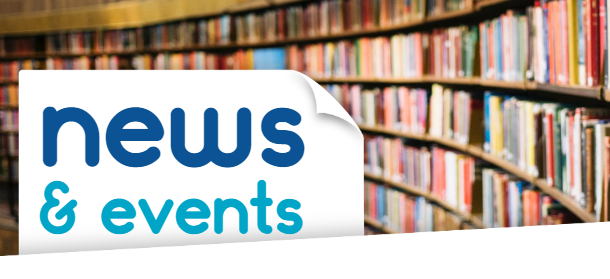 Welcome to the Trustees, Friends, & Foundations Newsletter!

A monthly update on items relevant to those
who work as or with Library Trustees, Friends, and Foundations.
From December 28, 2022

The $1.7 trillion 2023 Omnibus Appropriations bill passed on December 23 includes substantial increases in federal funding for libraries and schools. The budget for the Institute of Museum and Library Services (IMLS) will be increased by $26.8 million to total almost $295 million. From that funding, the Library Services and Technology Act (LSTA), administered through IMLS, will see an increase of $13.5 million, boosting LSTA's budget to $211 million, according to an announcement by the American Library Association (ALA)...
From January 3, 2023


When a handful of books stopped being returned at Vinton (Iowa) Public Library, Janette McMahon suspected it was more than just forgetfulness. McMahon, the library director at the time, says residents of the east central Iowa town of 5,000 had been discussing book bans, and it had become heated....
Sign Up with the Virginia Library Association as an Advocate!
Click HERE and sign up for the VLA Advocacy Center Mailing List to make sure you're receiving Virginia action alerts and updates on policy issues related to the library field. This will help you keep abreast of legislation that could affect your local library and community.
UNITED FOR LIBRARIES RESOURCES

Virginia library staff and stakeholders (folks like
you!) have access to a whole host of resources from United for Libraries.

Click to get the CHEAT SHEET signed up and in.

Already signed up? Click HERE to access everything through the ALA eLearning Platform!
Look what can be found on the ALA eLearning Platform!
A Library Board's Practical Guide to Self-Evaluation
Advocacy and Equity: How Library Boards Can Create Lasting Impact through Compelling Cases and Outreach
Annual Giving Campaigns: Best Practices From Across the Country






Click HERE to register
Using the DEI Scorecard for Library and Information Organizations

Tuesday, February 14, 2023 - 2:00 PM

Do your library's mission/value statements, policies, and recruitment processes support a commitment to diversity, equity, and inclusion? The Diversity, Equity, and Inclusion (DEI) Scorecard for Library and Information Organizations, developed by the ALA Committee on Diversity, is a template to assist library administrators and other decision-makers with gathering actionable data for strengthening DEI in their institutions...



Library Policies and Diversity, Equity, and Inclusion: What Trustees and Boards Need to Know

Crafting and revising library policies with an equity, diversity, and inclusion lens is essential for public libraries. Learn how the library board and the director can work together to ensure that the library's policies are inclusive...

(Sat., January 21 - 11a EST)


Get the Most Out of Find It VA: JobNow & VetNow
Find It Virginia is a carefully curated selection of authoritative databases, online learning products, and ebooks and digital audiobooks for Virginias of all ages. All resources are free and available with a public library card anywhere in Virginia as well as in Virginia's public schools. Learn more about the JobNow and VetNow resources.

(Recorded 4.12.22)


Sustainable Libraries Initiative
...'Sustainable Thinking' is a concept that aligns the core values of libraries with the 'Triple Bottom Line' definition of sustainability. This consists of practices that are environmentally sound, economically feasible, and socially equitable. Libraries play an important and unique role in promoting community awareness about resilience, climate change, and a sustainable future.

(Recorded 1.10.23)
Trustee, Friends, and Foundation members also have access to the Library of Virginia's Niche Academy, a place for online learning. Please note, if you register with a non-library issued e-mail address, someone from the Library of Virginia will follow up with you to verify with which library you're affiliated before you can access the content.
| | | |
| --- | --- | --- |
| | | Click on the image to learn more about each title, and then use your local library to request them from the Library of Virginia. |
| | |
| --- | --- |
| The creation of public libraries in Northern Virginia, where all people are welcomed, took decades to become a reality, according to a new book on the exclusion of Black residents from libraries across the region... | |
Late fees on overdue materials have been eliminated for residents of Orange County. The Orange County Library Board of Trustees has voted to eliminate daily late fines for most materials and clear all existing overdue fines from library accounts as of Jan. 1...
The Library of Virginia turns 200 this year! Join us in 2023 as we celebrate our anniversary with a series of events and programs. Check out LVA On the Go - a mobile vehicle bringing LVA's collections toa local public library near you!
Has your Board of Trustees, Friends Group, or Foundation had some outstanding work featured lately in your area that you'd like to share it with the wider Virginia library world?

Share that "Good News" with Public Library Consultant, Reagen Thalacker by sending an e-mail to reagen.thalacker@lva.virginia.gov with the link to the article to be highlighted in the next monthly newsletter!
QUOTED
"Reading is one means of understanding complex issues. Censoring books does not make complex or controversial issues disappear."
Andrea Fiorillo, Massachusetts Library Association Intellectual Freedom/Social Responsibilities Committee co-chair, in "Book Challenges on Rise in Massachusetts Libraries, Schools," Gloucester Daily Times, November 28
This newsletter is brought to you by the Library Development & Networking Division of the Library of Virginia. Funding for this is provided through the Virginia General Assembly and the Institute for Museum and Library Studies (IMLS).