Trustees, Friends, & Foundations
May 2023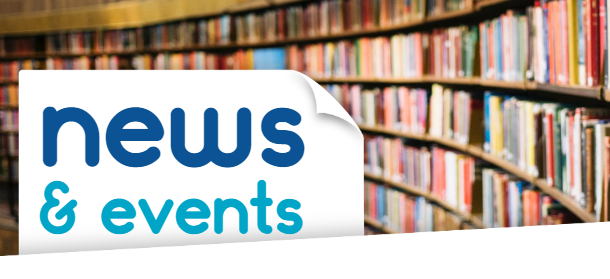 Welcome to the Trustees, Friends, & Foundations Newsletter!

A monthly update on items relevant to those
who work as or with Library Trustees, Friends, and Foundations.
From May 4, 2023
During National Library Week ALA spotlighted public libraries' support for entrepreneurs and small businesses in a briefing for policymakers on Capitol Hill. The event, "Libraries Build Business: Entrepreneurship and Economic Opportunity," featured librarians from Appleton (Wisc.) Public Library and Roxbury (N.J.) Public Library in conversation with leaders from the National League of Cities and the U.S. Small Business Administration about libraries' ideal position to advance shared goals: making entrepreneurship attainable for underserved residents, fostering local-level economic growth and providing small business owners with resources and supportive networks...
From April 23, 2023


To kick off National Library Week, the American Library Association (ALA) released The 2023 State of America's Libraries Report. In 2022, the global COVID-19 pandemic entered its third year; political, economic, and digital divides grew; and book challenges and bans surged across the country. ALA's Office for Intellectual Freedom tracked a record 1,269 book challenges, the highest number of demands to ban books reported since they began compiling data about censorship in libraries. But despite all these challenges, libraries thrived, pivoting to offer new and updated services to their communities. Adaptation and innovation shined in 2022, proving that there truly is "more to the story" at libraries. Read the report to find the Top 13 Most Challenged Books of 2022...
SURVEY - WE NEED YOUR INPUT!
The Library Development & Networking Division (LDND) is building a new strategic plan and needs your input. This two question survey is intended to provide us with a broad view of what's happening in YOUR community, so that we might best target our efforts for support on the state level.
Survey will close June 30th
Sign Up with the Virginia Library Association as an Advocate!
Click HERE and sign up for the VLA Advocacy Center Mailing List to make sure you're receiving Virginia action alerts and updates on policy issues related to the library field. This will help you keep abreast of legislation that could affect your local library and community.
Association for Rural and Small Libraries (ARSL) Launches new Advocacy Center!
The Advocacy Center is ARSL's new and growing resource hub in support of advocacy efforts in rural and small libraries nationwide! Have a topic you'd like the Advocacy Committee to investigate next? Email the ARSL Office at info@arsl.org to let them know!
Coming Soon: ARSL Advocacy Video Series! These short-form videos will provide practical guidance and advice for educating your staff, Board, and community members on hot advocacy topics.
UNITED FOR LIBRARIES RESOURCES

Virginia library staff and stakeholders (folks like
you!) have access to a whole host of resources from United for Libraries.

Click to get the CHEAT SHEET signed up and in.
Already signed up? Click HERE to access everything through the ALA eLearning Platform!
Look what can be found on the ALA eLearning Platform!
101+ Great Ideas for Libaries and Friends
How to Organize a Library Foundation
Starting a Friends Group or Revitalizing the One You Have
A Library Board's Practical Guide to Self-Evaluation




Click HERE to register


Free with Virginia's Statewide All-Access Training Partnership
Marketing and Public Relations Skills for Friends of the Library, Part I

Tuesday, June 13, 2023 - 2:00 PM
You don't have to be a graphic designer, webmaster, or user experience designer to effectively promote and market your Friends of the Library programs and events, but it is a good idea to have a marketing plan and to know a few other basics. Dr. Curtis Rogers, consultant and past president of South Carolina Library Association and past board member of Friends of South Carolina Libraries, will present this interactive session, which will also feature marketing ideas from a Friends group.
SAVE THE DATE!!


August 1-3, 2023



Challenges & Crises: Preparing Your Board of Trustees

What training and preparation does your Board of Trustees need to be prepared for a crisis? Learn how to be proactive in developing a well-prepared board, and what best practices, policies, and procedures need to be developed or revisited.




(Recorded panel session from June 2021)


Proactive Planning for Library Staff Transitions
This webinar introduces practical approaches to preserve organizational knowledge, clarify processes for current staff and trustees, and ease the learning curve for new employees.
(Recorded 4.19.23)


How to Hug a Porcupine: Relationship Building with Lawmakers and Why It's Important
Building relationships with elected officials can sometimes be difficult and uncomfortable. This program will help participants overcome that discomfort, revealing the methods and benefits for building relationships with elected officials.
(Recorded 6.23.19)
Trustee, Friends, and Foundation members have access to the Library of Virginia's Niche Academy, a place for online learning. Please note, if you register with a non-library issued e-mail address, someone from the Library of Virginia will follow up with you to verify with which library you're affiliated before you can access the content.
| | | |
| --- | --- | --- |
| | | Click on the image to learn more about each title, and then use your local library to request them from the Library of Virginia. |
May 9, 2023
The COVID-19 pandemic ushered in a new era of remote work, and while the shift has been a blessing for millions, it comes with its own unique challenges. Working mothers, for example, often find themselves pulling double duty with their jobs and child care. Fairfield Area Public Library near Richmond, Virginia, provides a special space for parents of small children...
April 19, 2023
What started as a storage place for law books used by the Virginia General Assembly in 1823 has become a destination for historic records, ancestral discoveries, and even church cookbooks. "We collect what I'll call 'community history,'" says Sandra Treadway, the Librarian of Virginia. "So we've got those things documenting local history, as well as land records, tax records, governor's papers—from Patrick Henry to the present." Parts of its collection date back to the early colonial period...
Has your library had some outstanding work featured lately in your area that you'd like to share it with the wider Virginia library world?

Share that "Good News" with Public Library Consultant, Reagen Thalacker by sending an e-mail to reagen.thalacker@lva.virginia.gov with the link to the article to be highlighted in the next monthly newsletter!
QUOTED
"I think the health of our civilization, the depth of our awareness about the underpinnings of our culture and our concern for the future can all be tested by how well we support our libraries."
This newsletter is brought to you by the Library Development & Networking Division of the Library of Virginia. Funding for this is provided through the Virginia General Assembly and the Institute for Museum and Library Studies (IMLS).