Trustees, Friends, & Foundations
March 2023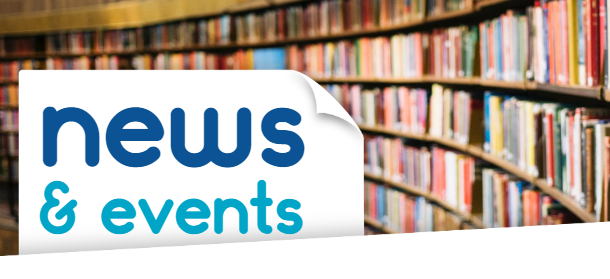 Welcome to the Trustees, Friends, & Foundations Newsletter!

A monthly update on items relevant to those
who work as or with Library Trustees, Friends, and Foundations.
From March 1, 2023


At the onset of the COVID-19 pandemic, Ari Brooks wasn't sure how to move forward with her library's fundraising efforts.

In a milieu of uncertainty caused by worldwide shutdowns, Brooks, executive director of Friends of the Library, Montgomery County (FOLMC) in Maryland and a United for Libraries board member, didn't know if it was insensitive to ask the community to support the library with donations. She attended a workshop in 2020 on fundraising during a crisis, and there she learned a mantra that has anchored her throughout the pandemic: "You have to keep fundraising. You can't stop. You need to sustain your mission."...
From March 1, 2023


When COVID-19 shuttered businesses, schools, and public spaces in March 2020, we knew little about the virus and how long it would last. But even in the absence of answers, library workers did what they do best: shared information, pivoted programs and services, and tried to plug noticeable equity gaps.

Three years on, which early-pandemic adaptations have stuck around? Which trends went by the wayside? American Libraries asked public, academic, school, and special librarians to reflect on how COVID-19 changed their work in the short and long term, and what these innovations taught them about their workplaces and users...
Sign Up with the Virginia Library Association as an Advocate!
Click HERE and sign up for the VLA Advocacy Center Mailing List to make sure you're receiving Virginia action alerts and updates on policy issues related to the library field. This will help you keep abreast of legislation that could affect your local library and community.
UNITED FOR LIBRARIES RESOURCES

Virginia library staff and stakeholders (folks like
you!) have access to a whole host of resources from United for Libraries.

Click to get the CHEAT SHEET signed up and in.
Already signed up? Click HERE to access everything through the ALA eLearning Platform!
Look what can be found on the ALA eLearning Platform!
Data Storytelling: Advocating for the Library and Community
Even More Great Ideas for Libraries and Friends
Friends and Trustees Under 40: Recruit Them, Retain Them, Engage Them





Click HERE to register


Free due to Virginia's Statewide All-Access Training Partnership
Board Support for Success

Tuesday, April 11, 2023 - 2:00 PM

Cedar Rapids Public Library, which received the prestigious Jerry Kline Community Impact Prize from Library Journal in 2022, the library's Executive Director Dara Schmidt noted that the Board of Trustees' confidence in leadership and staff was what enabled the library to achieve its ambitious goals. According to Library Journal, "What has made all the difference is that the library's ideas, large and small, are developed with input not only from leadership and the board but from staff, residents—both patrons and non-library-users—and partners." Learn how the CRPL board helped shape the library's strategic plan, and how the board's work and involvement helped the library achieve its goals of working with community partners and stakeholders to become an invaluable community resource.
SAVE THE DATE!!

Free online conference



Hammer, Vise, Lever: Better Tools, Stronger Advocacy

Participants will gain a deeper understanding about recent trends in legislative advocacy through group conversation and direct exchanges with peers. They'll also develop a nuanced understanding of different tools and tactics and will leave the session with an expanded toolbox for legislative advocacy.

Wednesday, April 5, 2023
3:00p - 4:15p -- FREE!


Capital Campaigns 101: Library Edition
All kinds of institutions set out to raise significant funds for important projects through capital campaigns. Both nonprofit and government libraries face ever-evolving community demands for services and limited budgets to meet needs. Major campaigns can be a solution to make new visions a reality for capital, endowment, and ongoing operational funding needs. But most librarians are not fundraisers...

(Recorded 3.1.23)


National Library Week

(April 23-29, 2023)
National Library Week 2023, April 23-29, will be celebrated with the theme "There's More to the Story."...

National Library Week 2023 will be a great time to tell your library's multi-faceted story.


Trustee, Friends, and Foundation members have access to the Library of Virginia's Niche Academy, a place for online learning. Please note, if you register with a non-library issued e-mail address, someone from the Library of Virginia will follow up with you to verify with which library you're affiliated before you can access the content.
| | | |
| --- | --- | --- |
| | | Click on the image to learn more about each title, and then use your local library to request them from the Library of Virginia. |
February 27, 2023

Renovations and repairs are about to get underway at two of the branches of the Tazewell County Public Library. Books, Bees and Bargains was the latest fundraiser for the Friends of the Library as they work toward much needed improvement to the Richlands branch. Part of the Honey festival held in Richlands throughout the month the event raised money for the project....
Has your library had some outstanding work featured lately in your area that you'd like to share it with the wider Virginia library world?

Share that "Good News" with Public Library Consultant, Reagen Thalacker by sending an e-mail to reagen.thalacker@lva.virginia.gov with the link to the article to be highlighted in the next monthly newsletter!
QUOTED
"As libraries become battlegrounds, teens notice which books, and which identities are under attack. Those who share identities with targeted authors or characters receive a powerful message of exclusion: These books don't belong, and neither do you."
Author Ashley Hope Pérez, "Ashley Hope Pérez: 'Young People Have a Right' to Stories That Help Them Learn," NPR, December 14, 2022
This newsletter is brought to you by the Library Development & Networking Division of the Library of Virginia. Funding for this is provided through the Virginia General Assembly and the Institute for Museum and Library Studies (IMLS).