Trustees, Friends, & Foundations
December 2022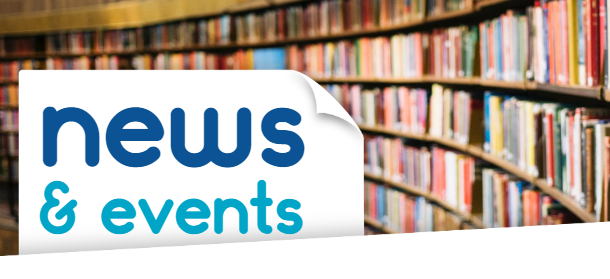 Welcome to the Trustees, Friends, & Foundations Newsletter!

A monthly update on items relevant to those
who work as or with Library Trustees, Friends, and Foundations.
From November 22, 2022

The idea of libraries built in parks or community centers is not new. What is less common, however, is the idea of not just collocating but blending facilities together to create more opportunities for collaboration across governmental units.
That idea is being put into place in New Jersey, Virginia, and Colorado, among other places, where public librarians have found ways to join community services and parks and recreation departments to create blended facilities...
From November 23, 2022

This Thanksgiving, as we reflect on family, friends, food and the joy and necessity of communal congregation, I want to take a moment to say thank you for some of the most meaningful time I've spent in my life, time alone in quiet space: my time in libraries. In an era of increased book banning, library defunding and even bomb threats, it seems that now more than ever I ought to make clear how valuable and central libraries have been to my life and success...
Sign Up with the Virginia Library Association as an Advocate!
Click HERE and sign up for the VLA Advocacy Center Mailing List to make sure you're receiving Virginia action alerts and updates on policy issues related to the library field. This will help you keep abreast of legislation that could affect your local library and community.
UNITED FOR LIBRARIES RESOURCES

Virginia library staff and stakeholders (folks like
you!) have access to a whole host of resources from United for Libraries.

Click to get the CHEAT SHEET signed up and in.

Already signed up? Click HERE to access everything through the ALA eLearning Platform!
Look what can be found on the ALA eLearning Platform!
Introducing: Strategic Planning for Public Libraries
How to Hug a Porcupine: Relationship Building with Lawmakers and Why It's Important
Keeping Governance on Track
Crafting a Compelling Case for Support



Click HERE to register
Privacy 101: How to Support Your Library

Tuesday, January 10, 2023 - 2:00 PM

Privacy is a core value of librarianship. Libraries also have an ethical commitment, and often legal obligation, to protect the privacy or their users. In this session, you'll learn why privacy is so critical to library operations and how you can develop strong privacy first policies.



Library Policies and Diversity, Equity, and Inclusion: What Trustees and Boards Need to Know

Crafting and revising library policies with an equity, diversity, and inclusion lens is essential for public libraries. Learn how the library board and the director can work together to ensure that the library's policies are inclusive...

(Sat., January 21 - 11a EST)


Book Challenges and Intellectual Freedom: Proactive Planning for Public Libraries
Across the United States, there are increased reports of book challenges from community members, which have led to very public and heated discussions...

(Recorded 5.24.22)


Grantseeking for Libraries: Strategies and Tips
Grant funding provides libraries with the opportunity to offer programs and services to the community which may not fit into the library's regular budget...

(Recorded 10.27.22)
| | | |
| --- | --- | --- |
| | | Click on the image to learn more about each title, and then use your local library to request them from the Library of Virginia. |
| | |
| --- | --- |
| Eastern Shore Public Library's Board of Trustees has recognized the bequest of Margaret Keen Hand by adding her name to the "Eastern Shore of Virginia Room Memorials" plaque. The cash bequest was made in 1979 as part of the settlement of her estate... | |
Two members of the Friends of Kings Park Library -- Judy Nitsche and John Weidner -- were named Braddock District Citizens of the Month after another successful fall book sale...
Late fees at public libraries in the Fredericksburg region are a thing of the past.
Central Rappahannock Regional Library's Board of Trustees approved a proposal to permanently eliminate fines on overdue materials on December 12, 2022...
Has your Board of Trustees, Friends Group, or Foundation had some outstanding work featured lately in your area that you'd like to share it with the wider Virginia library world?

Share that "Good News" with Public Library Consultant, Reagen Thalacker by sending an e-mail to reagen.thalacker@lva.virginia.gov with the link to the article to be highlighted in the next monthly newsletter!
QUOTED
"When the function of libraries is put in terms of their contributions to the community, people see their centrality. The challenge to us is to continue to help them see it in those terms to describe our larger purposes. We must assert that libraries are central to the quality of life in our society; that libraries have a direct role in preserving democratic freedoms. Free access to information and the opportunity of every individual to improve his or her mind, employment prospects, and lifestyle are fundamental rights in our society."
Arthur Curley, "Toward a Broader Definition of the Public Good," in Libraries, Coalitions and the Public Good (New York: Neal-Schuman Publishers, 1987), p. 41.
This newsletter is brought to you by the Library Development & Networking Division of the Library of Virginia. Funding for this is provided through the Virginia General Assembly and the Institute for Museum and Library Studies (IMLS).