 May
2023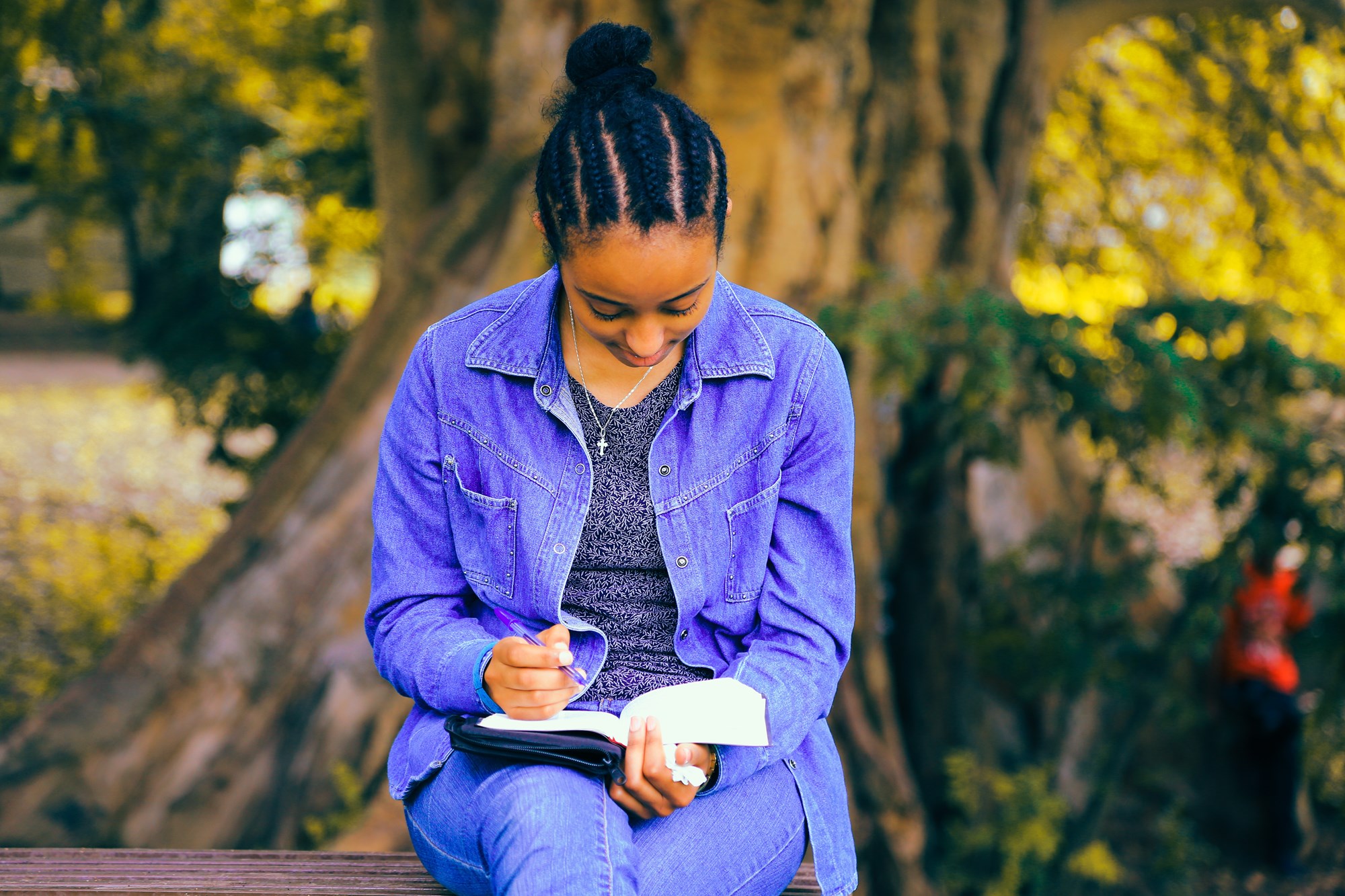 Adult Services Notes
Library of Virginia Training
Marketing Find It Virginia Resources
Join your colleagues on the 2nd and 4th Tuesdays of the month at 1 p.m. to get tips and suggestions for how to market the Find It Virginia resources that are available from the Library of Virginia. Each session will look at the following topics:
How the resource meets user needs and what user problems can it help solve (the value proposition you can use to promote the resource to users)

Reviewing the marketing tools available to library staff (print, electronic, social media, etc.)

Other marketing tips or ideas

Library success stories
Upcoming Sessions

Gale Legal Forms

What: Learn how to connect your users with legal forms, small business forms, and more, all focused on Virginia.
When: May 9, 2023 01:00 PM Eastern Time
Register: https://us06web.zoom.us/meeting/register/tZ0ocOmvqzMvGtSgVl9eAOuUjXBnTIvVaHwV

After registering, you will receive a confirmation email containing information about joining the training.

NoveList Plus

What: Learn how to connect your users with book suggestions, book group resources, genre studies, author information, and more.
When: May 23, 2023 01:00 PM Eastern Time
Register: https://us06web.zoom.us/meeting/register/tZYkf-mqrTItGdWPwNZJzdVgjWN_6GtwhNC3

After registering, you will receive a confirmation email containing information about joining the training.
News from Library Development & Networking
RUSA Online Training Reports
In partnership with ALA's Reference and User Services Association, LDND is delighted to offer training opportunities for Virginia library staff. In February, we awarded 21 seats in RUSA online training classes and round two of the scholarships will be announced in April.

Scholarship recipients are asked to report out on key points or topics. Read the reports below.
RUSA Virtual Forum Reports

1. Alyssa Grant, Handley Regional Library

Sessions of note at the RUSA Virtual Forum 2023 included:
Achievement Unlocked: Video Game Collection Development and Reference for Libraries

This session was very interesting and caused me to think more about what we can do regarding board games and video games in our collection. I would love to look into getting board/card games that can be checked out as well as possibly having video game consoles for use inside of the library. I'd also love to center some adult programming around these things.

RUSA Achievement Award Presentation

One person won an award for a website that collected prices and wages by decade.

One award winner is working on a study based on how video games affect everyday emotion regulation. This ties in with the work Blue Ridge Hospice is doing through Adventures Through Grief, and I would love to team up with them for more programs like this if they are interested.

Accessibility: It's Easier Than You Think

My favorite part of this was the focus on seeing the barriers a person faces vs. viewing the person as a problem. E.g. The stairs are a barrier to some of our patrons vs. Some of our patrons can't walk properly.

She talked about putting out sensory kits that include fidgets and noise-cancelling headphones.

She also mentioned part of accessibility is making instructions clear. This made me think of how many patrons are unaware that we have the ramp to our front door.

Wrangling Institutional Advisory Efforts: How One Public Library System Created a Platform for All Format, All Ages Advisory Services

This one brought up some interesting points on how there was a lot of wasted efforts between branches – every branch was creating different pull lists, their branches didn't feel like they were all a part of the same system, etc. They started coming up with monthly themes for displays that all branches would follow and came up with short pull lists for each display to give branches an idea of what the display should look like.

I'm not sure the way they did this would work for our branches. However, I do think it would be nice to share more information about displays between branches in order to cut down on the work individuals are doing. We don't really share signage or pull lists with the other branches, and it would be nice to know what everyone else is doing and if what they're doing might work for us as well.

They also mentioned Spanish advisory. I would love to have a (fairly) prominent display devoted to Spanish reading advisory. However, my staff would not be able to do this well without knowing Spanish. Perhaps we could try to get a Spanish speaking volunteer in to help with this.
2. Pearl Derlaga, York County Public Library
The RUSA virtual forum highlights different best practices for a variety of reference-related areas. Though many sessions felt more applicable to academic libraries, I did attend three sessions, two of which I found to be the most informative and relevant to my work.
Achievement Unlocked!: Video Game Collection Development and Reference for Libraries

Each presenter provided an overview of their institution's game collection and the collection development journey to its present state. The UNT Media Library, as described by Ms. Robson, has a rather impressive set-up consisting of dedicated spaces for console and PC gaming as well as a wide variety of video game equipment for students and faculty to check out. On the public library side, Ms. Shaw covered collection development regarding video games and board games for both in-library use and circulating use.

Presenters' Advice

Why buy video games? Video games are another form of narrative, in a different format. What are libraries, if not acquirers of narratives, i.e. content collectors? In addition, games are everywhere and part of our culture.

Use dummy cases on the shelves. Keep video game discs behind the desk, and have patrons bring the dummy case to retrieve the item for checkout.

Get feedback from patrons and staff about what games to buy for the collection.

Don't overthink replacement—we don't overthink our books or DVDs.

You get what you put into your video game or board game collection. If you do not make an effort to rotate in fresh materials, update technology, or promote the collection, patron interest will wane.

Accessibility: Its Easier than You Think

Why make your library more accessible? First, reflect the needs of the community. Those with disabilities are often an untapped audience. Second, it is expensive if someone sues you.

Most people are not comfortable asking or articulating needs. That is why it is incredibly important to consider the following questions: What happens when library users walk in? How are they welcomed? How do we present what we are offering? What options are there for navigating the space? It is important to figure out what they want—not what we think people want.

When planning new or reimaging current physical spaces within libraries, we should keep Universal Design principles in mind such as equitable use, flexibility of use, simple and intuitive nature of the design, and low tolerance for error.

Offering sensory kits are a simple way to help patrons feel more comfortable in our libraries. For sensory seekers, the kit could contain fidget toys or sensory objects. For sensory avoiders, noise-canceling headphones are incredibly helpful.

Resources:
3. Heather Carter, Smyth County Public Library System
Thank you to the Library of Virginia for awarding me the opportunity to attend the 2023 Reader and User Services Virtual Forum. This year's theme was User Services Re-Imagined. I appreciate the opportunity to attend this conference and learn from other professionals in my field.
The keynote presentation was delivered by Nicole A. Cooke. I appreciated her talk, and it made me reflect deeper about equity, diversity, and inclusion. Her wisdom gave me a clearer insight into how others who may be different from me in various ways walk through life. At my library, we are preparing to present a summer reading program in June and our theme this year is All Together Now. Many of the topics, Dr. Cooke spoke about are relevant to our upcoming programs.
My favorite session of the conference was Achievement Unlocked!: Video Game Collection Development and Reference for Libraries. This session was presented by Carmen Cole, the current chair of RUSA's Emerging Technology Committee along with Diane Robeson, an academic librarian, and Kate Shaw a public librarian. I am not a "gamer" in the traditional sense, and I wasn't expecting to like this program as much as I did. It was fascinating to see what types of games these two librarians collected, how they organized their materials, and how their collections circulated, as well as the outreach they offered. Their collections ran the gamut of legacy games, to board games, to AI. Our library is considering establishing a makerspace in the near future and many of their ideas were relevant to a makerspace environment. Lastly, it was refreshing to hear one of the ladies say, yeah and sometimes I sit down and play games with the patrons. It's my job! How fun and how forward thinking. I love that library collections are being reimagined and expanded in this sense. To me, this presentation was the perfect example of a modern library.
One of the most striking things that I learned during the forum came from the presentation Accessibility: It's Easier Than You Think. During this session, traditional issues one would expect about accessibility were discussed. However, the speaker, Carrie Banks, made a statement that stayed in my mind long after the conference ended. She said, "the majority of people with disabilities are not recognizable." She went on to say for example, someone would not typically come into the library and announce that they are dyslexic. This concept is simple and yet I've never stopped to think about it. She explained that library staff should be proactively offering materials in different formats to patrons. For example, some people may have difficulty with their vision but not necessarily ask for a large print book. This concept has stuck with me, and I try to be cognizant of it in my daily interactions with others inside and outside the library. For that reason alone, I am so glad I attended this conference. It was worth my time and hopefully hearing this message will help to make me a better employee.
Thank you again for this opportunity. Reference services truly are being reimagined every day. As Uma Hiremath explained during one of the last presentations, the reference desk may be going away but the number of sources is much denser now in the digital age. Librarians are needed now more than ever to help people make their way through the myriad of offerings and find credible resources.
Niche Academy Spotlight
Checkout these great self-paced training opportunities in the LVA Niche Academy.
ALA seeks applications for "Imagining Tomorrow: Building Inclusive Futures." "This brand-new series in the Great Stories Club will feature science fiction books that explore questions of equity, identity and alternate futures." Applications are due May 10, 2023.
Readers' Advisory Tips and Tricks
Readers' advisors talk a lot about "appeal factors" as a tool for connecting books and readers and connecting books with similar titles. Appeal looks at how a reader responds to a particular book; what makes the book either enjoyable or not. It can be helpful to have a vocabulary of appeal in mind when talking with readers about books, or when trying to create readalike lists.
NoveList has a great resource to build your appeal vocabulary and strengthen your understanding of how to think about books in terms of storyline, pace, tone, characters, writing style, etc. The Appeal Index explores the terms used in NoveList to describe appeal. Then you can use these terms to narrow down your search, or use the Make Your Own Appeal Mix tool to blend appeal factors. You can find this tool by choosing Broswse By > Appeal from the top menu in NoveList.
Community Art Swap
The Cranford, NJ, Public Library hosted a Community Art Swap, "an event where new and gently used art materials are exchanged. Community members are encouraged to trade secondhand supplies, all of which are available for free." A great idea for libraries with limited programming budgets, as the only cost is staff time.

Read more about this innovative project.
Featured Virginia Programs
Blackwater Regional Library
Read Across America
BRL's Outreach Services collaborated with a local childcare center and a retirement village to share Read Across America themed stories and activities to a multigenerational audience! The morning's activities included crafts and several live character scenes as the books were read. Some even enjoyed a bit of green eggs and ham!
For more info, contact Bonnie Lauver, blauver@blackwaterlib.org
Jefferson-Madison Regional Library
JMRL asked users to bring gently used, all-pieces-included games and puzzles, then swap for something new. All games, friends, and family are welcome to this inter-generational program! Then users could stick around to play their new game, make friends, and enjoy cocoa and refreshments. JMRL also provided printed word, puzzle, math, logic, and guessing games, and a coloring station, as well as BINGO with exciting prizes up for grabs!
For more info, contact Abby Davis, adavis@jmrl.org
Recent articles on topics of interest to Adult Services
Book Display Success Stories
Last Month's One Question Survey Results


Just a handful of responses last month that indicate most program funding is coming from library budget lines and support from library friends groups. One person noted that they occasionally pay for things out-of-pocket.
This month's question is about book displays.