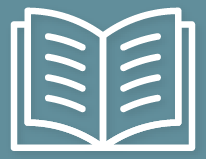 January
2023
We have lots going on this month!
Library News
BEST 2022 FICTION
FOR TEENS
BEST 2022 FICTION FOR PRETEENS
BEST 2022 FICTION
FOR KIDS

LIBRARY
INFORMATION
ONLINE BOOKCLUB
Read. Post. Repeat. Join our Express Your Shelf Book Club. January's book is Ghosts of Harvard by Francesca Serritella.

LEARN MORE
WE'RE HIRING
Come be a part of dynamic and innovative team. Learn more about the job opportunities at MCMLS.

LEARN MORE
LIBRARY CLOSURES
New Year's Day
January 2nd

Martin Luther King Day
January 16th

LEARN MORE
Teen Craft:
Hot Cocoa Bombs
January 11th @ 4:00 PM
Stewart-West Branch Library
Open to all teens 13-17.

Get ready to combat Winter chill as we make hot cocoa bombs (to be enjoyed at home, hopefully with a good book).
All materials will be provided.
Please bring a filled-out waiver to participate.
Write Your Own Story:
Workshop Series
January 12th @ 10:00 AM
Central Library:
Genealogy & Local History Room
Open to adults and seniors.


Mary Gant Bell's class on the importance of chronicling your history, and making the writing process easier, was so successful - we're turning it into a series of classes! Each class will highlight an aspect of writing and publishing your or your family's history. Mary is the author of several books on Genealogy, and multiple fiction series. Make sure your descendants will be able to find you in the future.
Newcomers always welcome. Registration not required, but will enable reminders or updates.
Best 2022 Fiction
for Adults


January 1st- January 31st



Montgomery County Memorial Library System is participating in "All the Feels," the Winter Reading Challenge hosted by Beanstack.


We challenge our community to earn points by logging reading, and completing different activities during the challenge. Points collected will earn you tickets to use for our cool prize drawings. Listening to audiobooks and having someone read to you count for points too! Please help us reach a community goal of 15,000 points!


If registered for our 1000 Books Before Kindergarten reading challenge, we recommend that you log your books read (not just minutes) to have the reading count toward both challenges.

January 24th @ 6:00 PM
George & Cynthia Woods Mitchell Library
Open to kids 0-12.
Come join the Mitchell Library for fun, zany, silly, musical, dancing mayhem with Mr. Mark!
There will be science demos, live music and more.

January 20th @ 10:00AM
Enero 20th @ 10:00AM
R.B. Tullis Library

R.B. Tullis Library presents Bilingual Storytime. Join us as we enjoy themed stories, songs, and rhymes for children ages 0 to 5. An age-appropriate craft is provided at the end of the Storytime. Parents and caregivers are encouraged to participate alongside their children. This program happens once monthly.

Pre-registration is not required. Tickets are available at the Children's Desk 15 minutes before the start of the program. Space is limited. First come, first served.
For more information, please call (936) 522-2895.
La Biblioteca R.B. Tullis presenta Cuentos Bilingües. Únete a disfrutar cuentos, canciones, y rimas para niños de edades 0 a 5. Una pequeña manualidad será dada al final del evento. Padres y guardianes están invitados y esperemos que se unan a participar junto a los niños. Este programa sucede una vez al mes.
El Pre-Registro no es requerido. Entradas están disponibles en el escritorio de información en el área de niños 15 minutos antes de que comience el programa. Asientos son limitados. Por favor planee en llegar temprano.
Para más información, favor de llamar (936) 522-2895.
MORE FUN EVENTS & PROGRAMS
SPRING GARDENING

Sat. 1/14

10:00 am

@ R.B. Tullis Library

Join Master Gardener Bob Dailey as we learn all about Spring gardening!
Open to all ages.

MICROSOFT WORD: PART I

Thu. 1/19
9:30 am @
Central
Library

Learn the basics of Microsoft Word. This class is for the beginner user in Word. Adults 18+
TEEN MOVIE NIGHT:
TOP GUN MAVERICK
Thu. 1/26
6:00 pm @ South Regional
Library
Join us for a night of movie magic with this brand-new movie!
We will meet in the large meeting room.
Snacks will be provided. Registration is required.
Teens ages 13-17.
FAMILY STORYTIME
Tue. 1/31
10:00 am @
R.F. Meador Branch Library
Join us for songs, stories, and more at Family Storytime! This program is geared to children five and under with their caregivers. Registration is required. Open to kids 0-5.
Want To Learn About More Upcoming Events? Click On the Button Below.