Highlights

| July 2022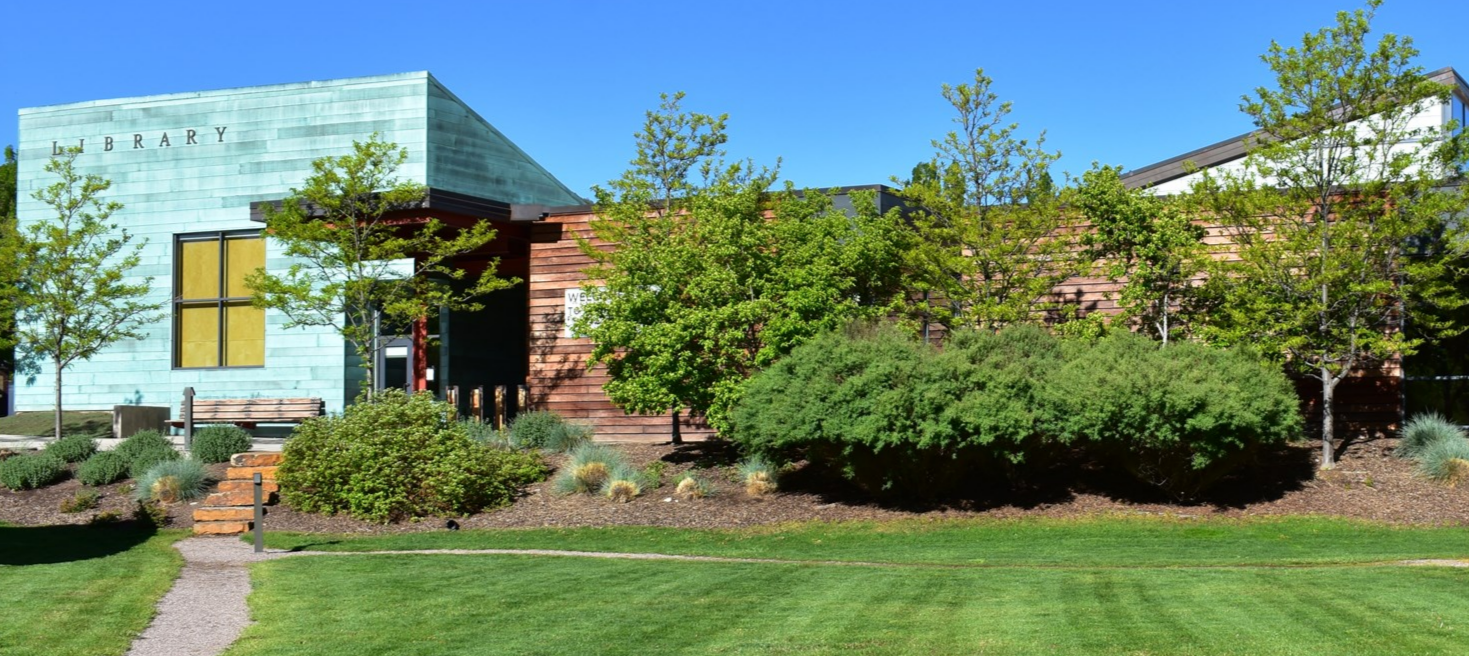 Library Closed

The library will be closed on Monday, July 4th in observance of Independence Day.
Have a happy and safe holiday.
Take & Create: Gratitude Junk Art Journal

Tues, July 5, 10AM-7PM
(while supplies last)

Explore the world of mixed media! Cut, glue, fold and tear your way into the world of junk journaling, and with every page take a word or a saying of gratitude and bring it to life. This style of art is special and creative. This kit will have everything you will need to get started on your junk journal journey.

Wed, July 6 & 20, 5:30-6:30PM

Have you tried Nia Dancing? Come with friends or a partner for an hour of Nia dancing with our friend, Steve Alldredge. Steve is an experienced Nia teacher and comes with a playlist you can't help but move to! We are delighted to offer this movement class twice a month this summer.
Movies in the Meadow

Sat, July 16, 8:30-10:30PM

The season of outdoor movies are back! This summer join us on the lawn in front of the library for popcorn, snow-cones, and, most importantly, MOVIES! Bring chairs (or blankets) and join us for our 4th year of outdoor summer movies. The movie will begin after sunset. We look forward to seeing you! This month we are heading on an adventure with the quirky Captain Jack Sparrow in "Pirates of the Caribbean: The Curse of the Black Pearl".
COVID-19 Vaccine & Booster Clinic
at the Library

Wed, July 20, 10AM-2PM

The Colorado Department of Public Health and Environment Mobile Vaccine Clinic will be in the Conference Room offering walk up COVID-19 vaccines and boosters. Pfizer, Moderna and Johnson & Johnson will be available. In partnership with Governor Polis' Vaccines for All efforts.
Music at the Library: AMFS Chamber Music Series

Thurs, July 21 & 28, 5:15-6:15PM

A juried selection of the Aspen Music Festival and School's brilliant student musicians play iconic works from chamber music repertoire. See the stars of tomorrow!
Horse
By Geraldine Brooks

A discarded painting in a junk pile, a skeleton in an attic, and the greatest racehorse in American history: from these strands, a Pulitzer Prize winner braids a sweeping story of spirit, obsession, and injustice across American history Kentucky, 1850. Based on the remarkable true story of the record-breaking thoroughbred, Lexington, who became America's greatest stud sire, Horse is a gripping, multi-layered reckoning with the legacy of enslavement and racism in America
Counterfeit
by Kirstin Chen

Ava Wong has always played it safe. As a strait-laced, rule-abiding Chinese American lawyer with a successful surgeon as a husband, a young son, and a beautiful home, she's built the perfect life. But beneath this faȧde, Ava's world is crumbling. Enter Winnie Fang, Ava's enigmatic college roommate from Mainland China, who abruptly dropped out under mysterious circumstances. But the shy, awkward girl Ava once knew has been replaced with a confident woman of the world, dripping in luxury goods, including a coveted Birkin in classic orange. The secret to her success? Winnie has developed an ingenious counterfeit scheme and now she needs someone with a U.S. passport to help manage her business, someone who'd never be suspected of wrongdoing, someone like Ava.
O Say Can You Hear?
By Mark Clague

The fascinating story of America's national anthem and an examination of its powerful meaning today. Mark Clague brilliantly weaves together the stories of the song and the nation it represents. Examining the origins of both text and music, alternate lyrics and translations, and the song's use in sports, at times of war, and for political protest, he argues that the anthem's meaning reflects―and is reflected by―the nation's quest to become a more perfect union.
Somewhere We Are Human
by Reyna Grande

This anthology of essays, poetry, and art seeks to shift the immigration debate—now shaped by rancorous stereotypes and xenophobia—towards one rooted in humanity and justice. Through their storytelling and art, the contributors to this thought-provoking book remind us that they are human still. Transcending their current immigration status, they offer nuanced portraits of their existence before and after migration, the factors behind their choices, the pain of leaving their homeland and beginning anew in a strange country, and their collective hunger for a future not defined by borders.
Looking for a new book? Get reading recommendations delivered right to your inbox! Choose from 23 different newsletters, each that focus on a certain topic or age range.