SEPTEMBER 2022 Volume 3 Issue 9

Introducing SPARK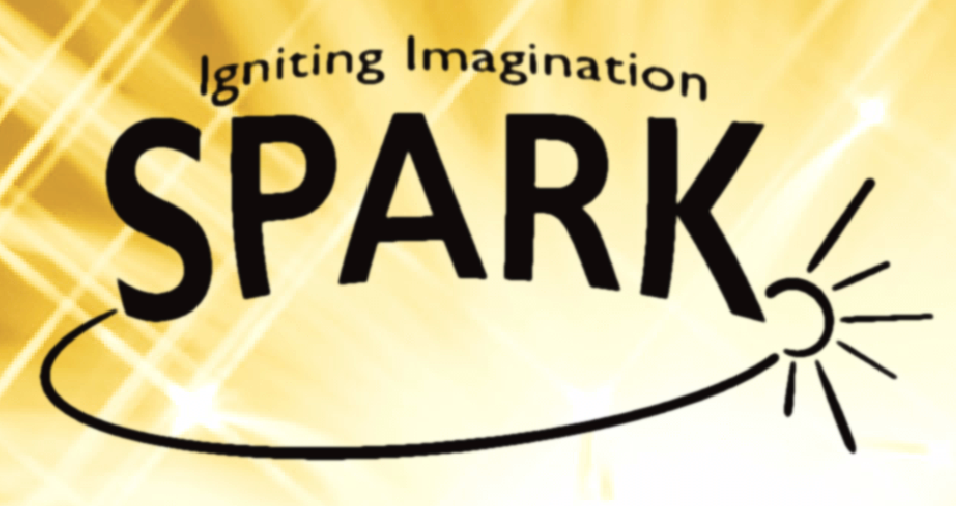 SPARK is a new library program designed especially for 3rd graders! Beginning September 12, students simply drop in to the Children's Desk at the library to participate in three space-themed activities. They will earn prizes while also learning library skills in a fun and engaging way. Every three months, we will have a new theme with more activities. All 3rd grade participants are eligible to receive a limited one-year library card. Big thanks to the Friends of the Library and PARC Grant for sponsoring this program.
EVENT HIGHLIGHTS
Books Sharks
The "Just One Bite" Book Club
Do you have a reluctant reader in
3rd-6th grade? We've got a FINtastic program just for them!
Participants:
*Watch a short video each month (and learn the SECRET WORD)
*Choose the book they are willing to try
*Pick up their book at the Library (it's theirs to keep!)
*Claim their prize for trying "just one bite"
First video available September 5. For more details and to register go to aflibrary.eventbrite.com
"The Greatest Showman" Sing-Along Movie Night
September 16, 7:30 pm
Bring your friends and join us in the park next to the library as we sing along to all our favorite songs from the movie! Bring a blanket or chair.
Inflation-Proof Your Budget
September 19, 6:00 pm
Do you feel like you're getting beaten by inflation and the rising costs of necessities? Join the Library and Utah State University Extension as we discuss fool-proof strategies to fight back against inflation and help you create a spending plan that works.
Scary Story Contest
Submissions for the 2022 Friends of the American Fork Library Annual Scary Story Contest will be accepted in the Library from September 1-October 1, 2022. Authors of all ages from PreK-Adult can participate. Teens and Adults must pay a $3 entry fee, but Children's entries are free! Cash prizes will be awarded to exceptional Teen and Adult entries, and all Children category entries will be recognized with a prize. We will hold the Awards on Monday, October 24th at 7:00 pm at the Library.
Español

¡Vea la nueva página en español en nuestro sitio web para obtener información sobre programas, eventos y recursos en español! Obtén más información aquí.
A FEW NEW READS IN OUR LIBRARY
The World Almanac Road Trippers' Guide to National Parks: 5,001 Things to Do, Learn, and See for Yourself

The World Almanac Road Trippers' Guide to National Parks provides detailed history, itineraries, visitor information, gorgeous photography, recommended hiking routes, and other not-to-be-missed sites and activities for anyone seeking to make the most out of the many resources of the national parks systems of the United States and Canada. Divided into travel regions for convenient research and planning whether the trip length is a day or a year, this is a tool eager travelers will use to discover new sites and off-the-beaten-path destinations again and again.
Master of Iron
by Tricia Levenseller

Eighteen-year-old Ziva, a magically gifted blacksmith with social anxiety, must race against the clock to save her beloved sister and stop a devastating war.
The Elephant Girl
by James Patterson & Ellen Banda-Aaku

Clever, sensitive Jama likes elephants better than people. While her classmates gossip - especially about the new boy, Leku - Jama takes refuge at the watering hole outside her village. There the twelve-year-old Maasai girl befriends a baby elephant she names Mbegu, Swahili for seed. When Mbegu's mother, frightened by poachers, stampedes, Jama and Mgebu are blamed for two deaths--one elephant and one human. Now Leku, whose mysterious and imposing father is head ranger at the conservancy, may be their only lifeline. Loosely inspired by true events.
Naomi Gray
Works as a page (shelver)

Has worked at the American Fork Library for about 9 months

Likes to drink Mountain Dew

Recommends We Were Liars by E. Lockhart. It's a deep, meaningful, well-detailed book! It feels very real (no sugar coating).

"The library has given me a quiet place to think to myself and have a few moments alone away from a busy world/life."