EIPL News - November 20, 2022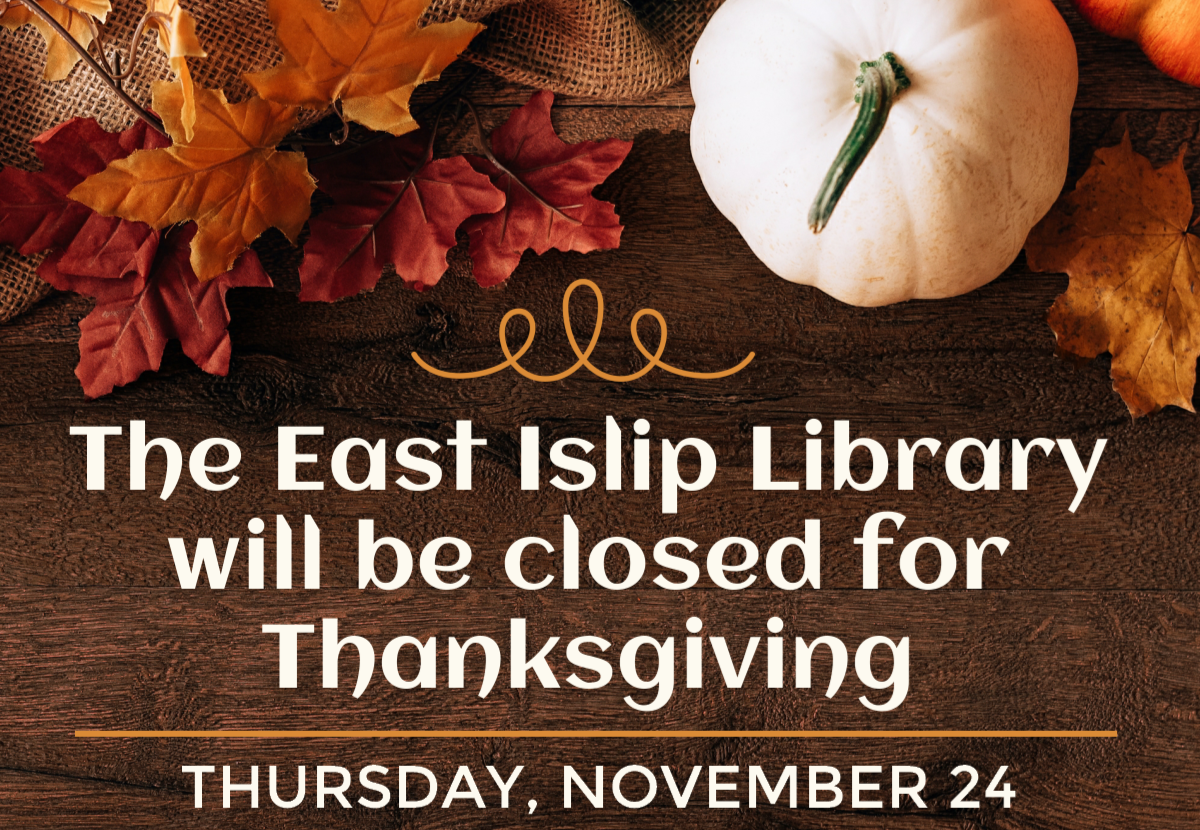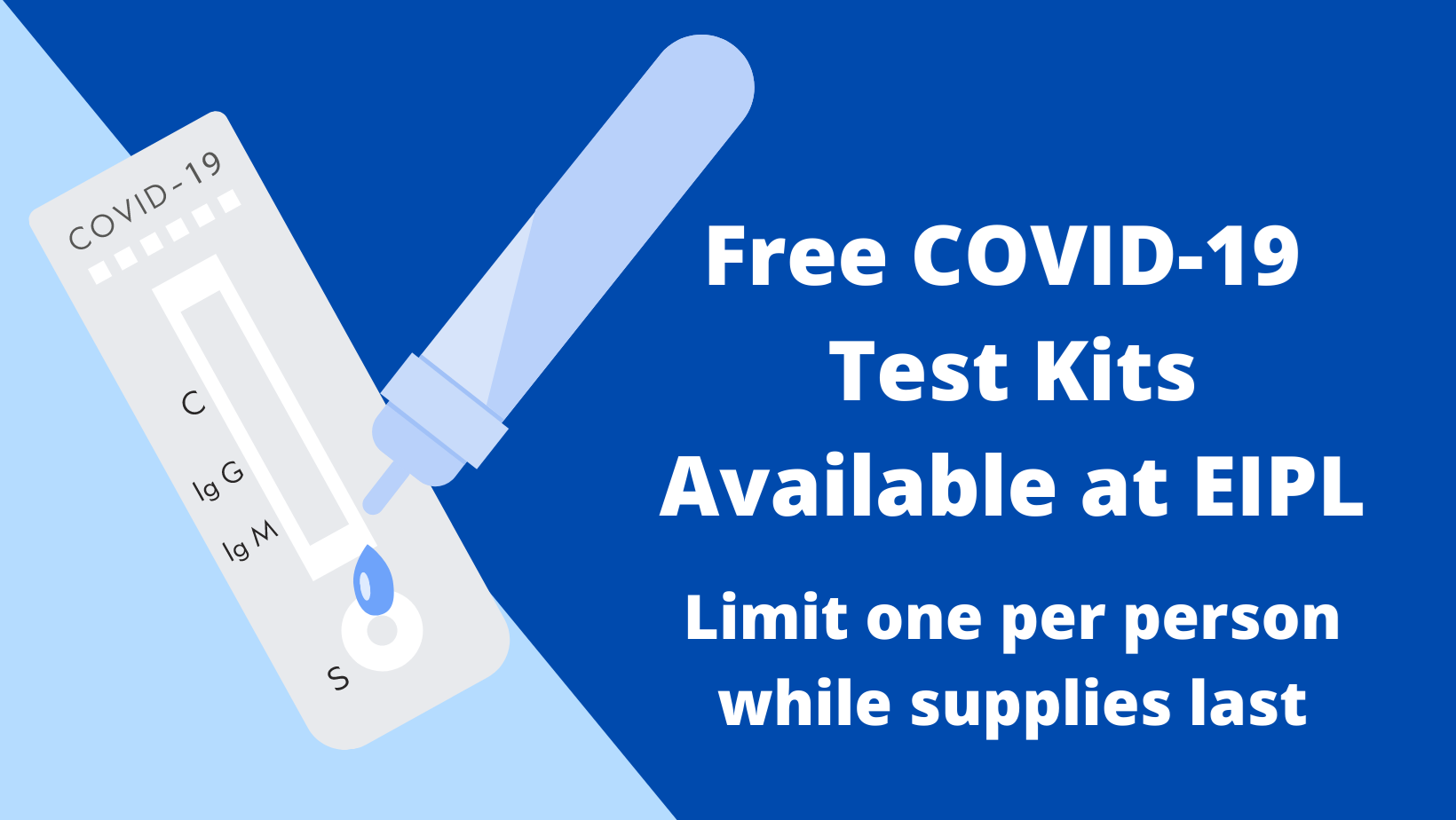 LIRR Trip to NYC (EIA165)
Saturday, December 3
Leaves from Great River Train Station
Tickets can be bought in advance at the Circulation Desk while supplies last or until Tuesday, November 29th. Tickets are $11 cash only. On the day of the trip, meet at the Great River Train Station by 8:45 a.m., where a representative from the library will meet you on the platform and guide you aboard. Please note there is a transfer at Jamaica. Once in NYC, you may board any return train home that day with your ticket.
Adult programs for the week of November 20, 2022:
Registration for Adult programs is currently ongoing. Programs with a fee are non-refundable and must be registered in-person.
Night out for Adults with Special Needs (EIA257)
Monday, November 21, 7 p.m.
Join Mrs. Joyce for this fun night out and enjoy time with friends as participants create a Thanksgiving Craft. Please register to ensure there are enough supplies for everyone! Caregivers must be present.
Awesome Arizona (EIA450)
Monday, November 21, 7 p.m.
While it's known as the Grand Canyon State, there's much more to this western territory! Come along with the Savvy Sightseer to find out what makes Arizona an amazing place to visit.
Game Day (EIA128)
Tuesdays & Thursdays, 10 a.m. - 3 p.m.
We provide the room, you provide the game: canasta, mah jongg, bridge, scrabble, or any game you love to play!
Microsoft PowerPoint Class (EIA365)
Tuesday, November 22, 7:45 p.m.
Learn hands on, how to create slideshow presentations, add images, videos, and print them. Choose to create your own design or use existing ones and how to save your work on a USB drive.

Sewing Circle (EIA285)
Wednesdays, 1 - 3 p.m.
Stop by the library to join others that share your passion while you work on your current sewing project. Please bring your own supplies. Instructors may be available. Registration is not required.
Wednesday Movies (EIA443)
Historical Fiction

Charming the Hearts of Men
Wednesday, November 23, 2:15 p.m.
In the early '60s, a sophisticated woman returns to her southern hometown and finds her options are limited. With the help of a Congressional ally, she inspires historic legislation that allows opportunities never before afforded to women. Rated: PG-13; 107 min.; 2020. Starring Kelsey Grammar & Dianne Ladd.
Friday Films (EIA103)
The Blockbusters

Top Gun: Maverick
Friday, November 25, 2 p.m.
After 30 years of service as a top aviator, Pete "Maverick" Mitchell is happily a test pilot. Rated: PG-13; 131 min.; 2022. Starring Tom Cruise & Jennifer Connelly.
Knitting & Crocheting Circle (EIA437)
Saturdays, 2 - 4 p.m.
Do you like to knit or crochet? Whatever your passion, gather and socialize with others who share your interest, and perhaps pick-up a few tips and tricks as you work your own creations! Please bring your own supplies. Instructors may be available. Registration is not required.
It's a Wonderful Life - Film Discussion (EIA480)
Sunday, November 27 at 2 p.m.
Film Historian Larry Wolff will provide rare behind the scenes photographs, back story to the film and reason why Jimmy Stewart's performance, his first upon returning from WWII, was so powerful on screen. Film highlights and memorabilia will also be included.

Monthly Book Discussion (EIA144)
Join us every third Wednesday of the month for these lively discussions.

Wednesday, December 21, 7:00 p.m.

Florence Gordon
by Brian Morton

A woman who has lived life on her own terms for seventy-five defiant and determined years, finds herself suddenly thrust to the center of her family's various catastrophes.



Career Counseling
East Islip Library cardholders can schedule an appointment with the library's professional Career Counselor. Get help with career changes, resumes, cover letters, and your job search. To request an appointment, send an email to help@eipl.org, including your name, telephone number and the email address at which you want to be contacted; the Career Counselor will contact you to set up a virtual or in-person appointment at your convenience.
Remote Printing
Visit www.eipl.org/print for instructions on how to upload or email your documents remotely. Once received, we will hold on to the print job for 72 hours for you to come in at your convenience.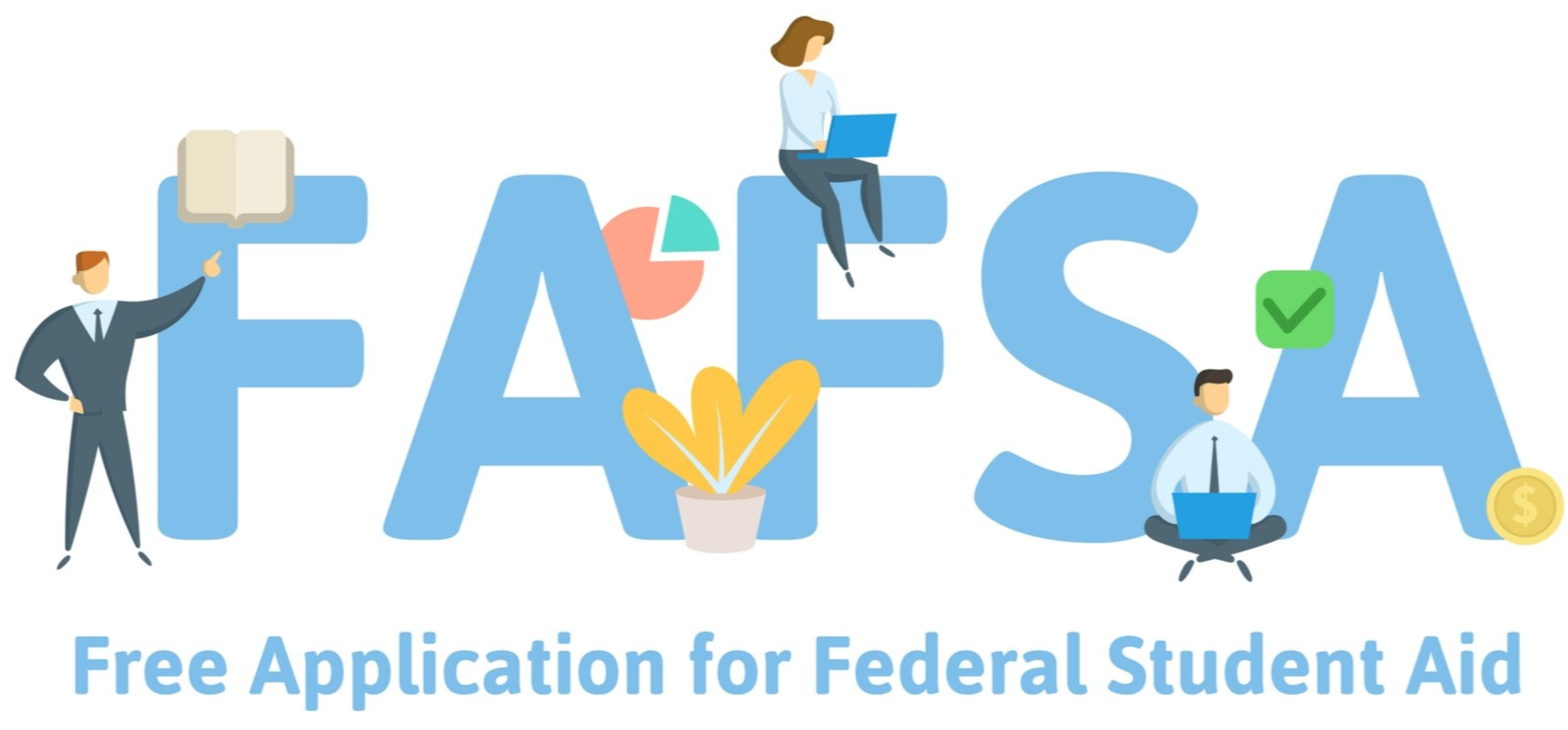 Need assistance with FAFSA and TAP or have questions about financial aid?
The New York State Higher Education Services Corporation offers assistance with FAFSA and TAP and answers questions you have via Zoom. HESC Financial Aid experts are available to help students on Wednesdays, through August 31 between 3 and 5pm. No pre-registration required. https://startheregetthere.ny.gov/dropin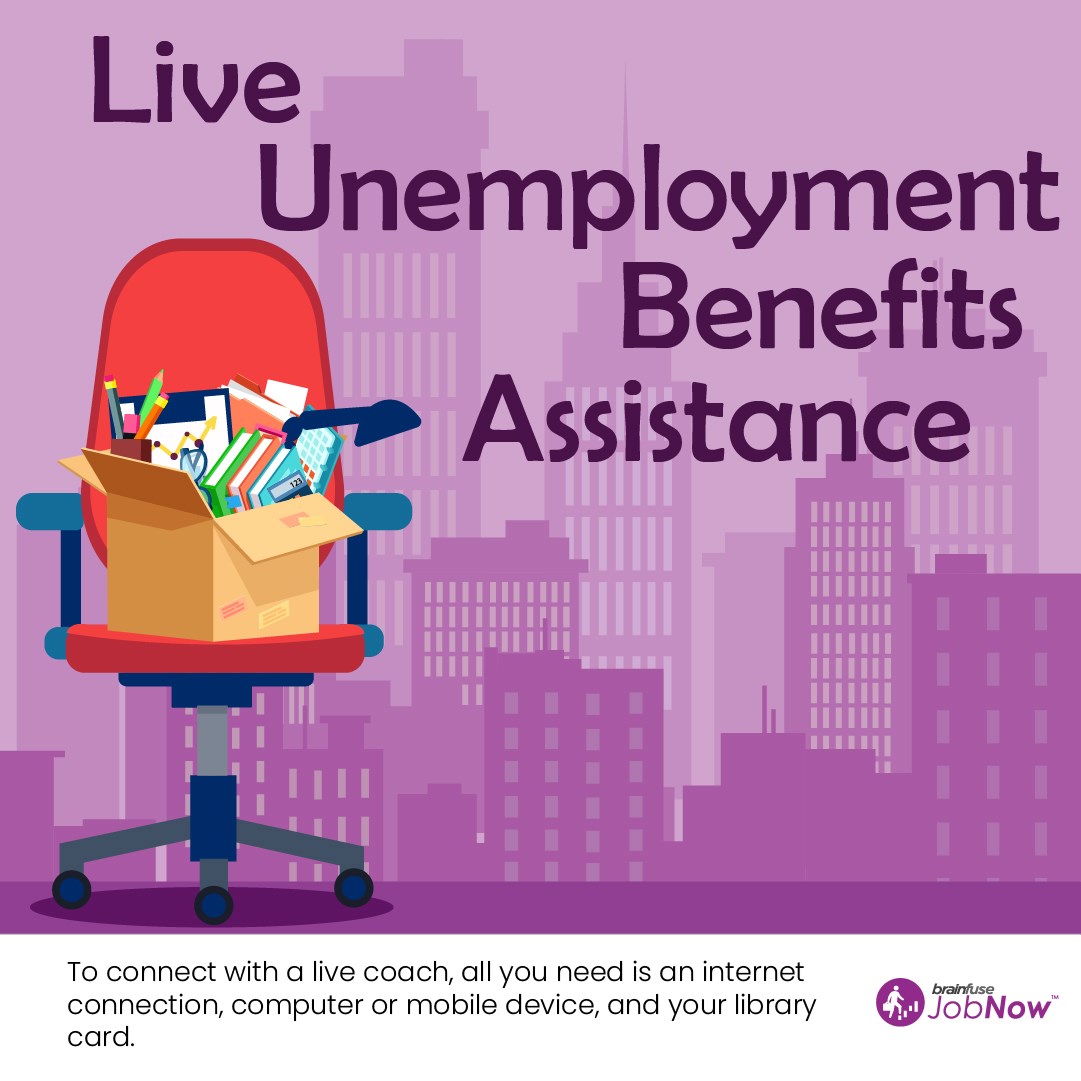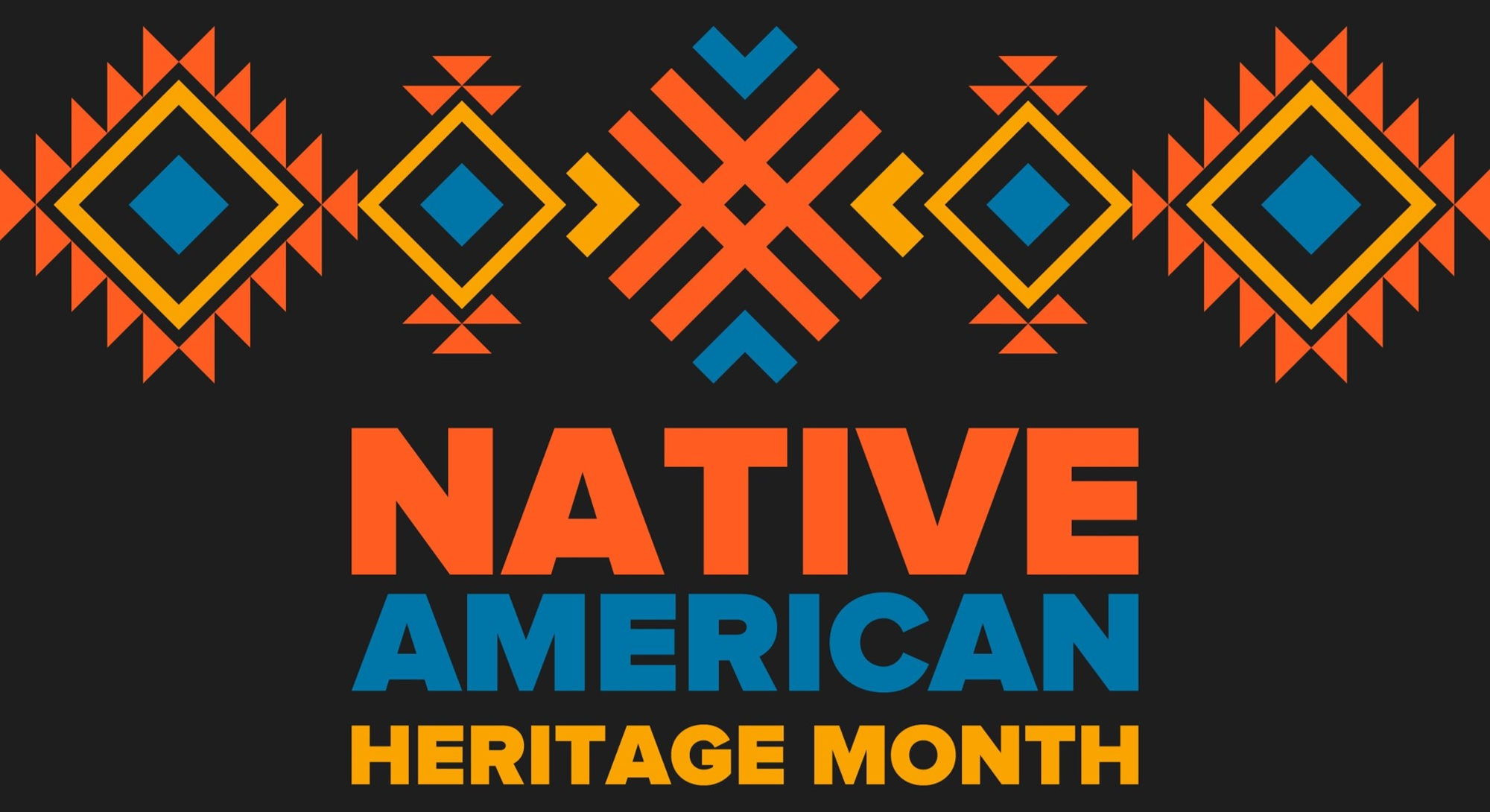 click on a title below to learn more