EIPL News - March 12, 2023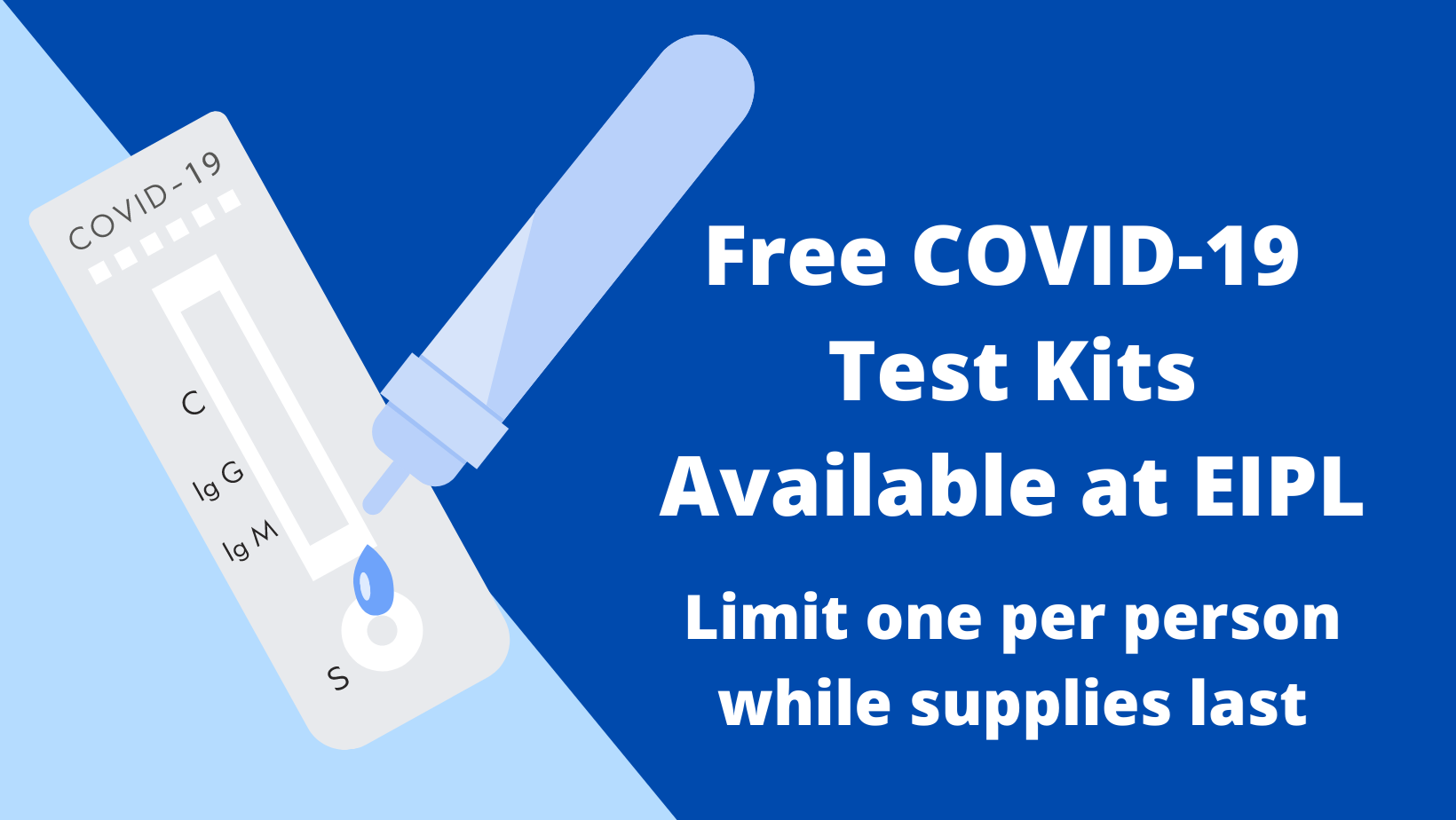 LIRR Trip to NYC (EIA165)
Saturday, April 1
Leaves from Great River Train Station
Tickets can be bought in advance at the Circulation Desk while supplies last or until Monday, March 27th. Tickets are $11 cash only. On the day of the trip, meet at the Great River Train Station by 8:45 a.m., where a representative from the library will meet you on the platform and guide you aboard. Please note there is a transfer at Jamaica. Once in NYC, you may board any return train home that day with your ticket.
Adult & Young Adult programs for the week of March 12, 2023:
Registration is currently ongoing. Programs with a fee are non-refundable and must be registered in-person.
Take and Make: Irish Soda Bread (EIY862)
Pick up begins Monday, March 13
Grades 6-12
Make a delicious loaf of Irish soda bread from scratch! Kits include soda bread mix, caraway seeds, raisins, and also, in case of an emergency, chocolate chips! Each kit contains a QR code to access the video tutorial.


Game Day (EIA128)
Tuesdays & Thursdays, 10 a.m. - 3 p.m.
We provide the room, you provide the game: canasta, mah jongg, bridge, scrabble, or any game you love to play!
Learn to Crochet: Easter Basket (EIA670)
Tuesday, March 14 & 21, 5 - 7 p.m.
Join Joanne as she teaches how to create a crocheted Easter basket. Then, join the Knitting & Crocheting Group on Saturdays from 2 - 4 p.m. to seek additional help or finish your creations. Please bring: a skein of Easter color yarn, a G crochet hook, and an empty 2 liter bottle.
Sewing Circle (EIA285)
Wednesdays, 1 - 3 p.m.
Stop by the library to join others that share your passion while you work on your current sewing project. Please bring your own supplies. Instructors may be available. Registration is not required.
Catholic Health Charities Outreach Bus
Wednesday, March 15, 10 a.m. - 2 p.m.
EIA431
The outreach nurse provides blood pressure, cholesterol, body mass index and glucose screenings, along with patient education and referrals to care as needed.
Wednesday Movies (EIA443)

Fisherman's Friends
Wednesday, March 15, 2:15 p.m.
The fishermen of Cornwall are signed to Universal Records and achieve a top ten hit with their debut album of Sea Shanties. Rated: PG-13; 112 min.; 2020. Starring: Daniel Mays.
Super Smash Bros. (EIY748)
Wednesday, March 15, 7 p.m.
Grades 6-12
Join us for a Super Smash Bros. Ultimate mega-tournament! Players can compete in a super fun and friendly event with awesome prizes for the top-placing players!

Then, join us again on Wednesday, April 12!



Monthly Book Discussion (EIA144)
Join us every third Wednesday of the month for these lively discussions.

Wednesday, March 15, 7 p.m.
The Lido
by Libby Page

An anxiety-riddled cub reporter for a small London paper is assigned to cover the closing of a local recreation center and bonds with an 86-year-old widow who has swum in the community pool every day since childhood.
Friday Films (EIA103)
The Blockbusters

The Banshees of Inisherin
Friday, March 17, 2 p.m.
Padraic and Colm share a close and intimate lifelong friendship. When one ends the friendship abruptly, the other reels and questions. Rated: R; 109 min.; 2022. Starring Brendan Gleeson & Colin Farrell.
Knitting & Crocheting Circle (EIA437)
Saturdays, 2 - 4 p.m.
Do you like to knit or crochet? Whatever your passion, gather and socialize with others who share your interest, and perhaps pick-up a few tips and tricks as you work your own creations! Please bring your own supplies. Instructors may be available. Registration is not required.
Documentary Films (EIA184)

Creem
Saturday. March 18, 2 p.m.
Creem: America's only Rock 'n' Roll magazine tells the story of the magazine's inception until its last issue in 1989. Gaining nation-wide recognition in a few short years, it gave exposure to up-and-coming artists such as David Bowie, Lou Reed, Blondie, and Roxy Music. Rated: NR; 75 min.; 2020.
The Paul Effman Band - The Fabulous 40s (EIA170)
Sunday, March 19, 2 p.m.
Join the Paul Effman Band and hear their new arrangement of hits of the 1940s that will warm the hearts of those who came of age during World War II, as well as the children and grandchildren of Americans known as "The Greatest Generation."
Brainfuse Adult Learning Center provides access to GED prep, career resources, MS Office essential skills and more.

Career Cruising is an online career guidance and planning system. Prepare for the SAT/ACT, find a career, build a portfolio, learn how to write a resume and search for jobs.
Brainfuse JobNow provides access to online resources designed to support every step of the job search process. Live online coaches will assist in resume/cover letter preparation and help you prepare for a job interview.
Access these resources on livebrary.com/jobs-careers with your library card.
Remote Printing
Visit www.eipl.org/print for instructions on how to upload or email your documents remotely. Once received, we will hold on to the print job for 72 hours for you to come in at your convenience.