Happy Memorial Day
The Library will be Closed, Monday, May 29th in observance of Memorial Day
Salute our fallen and give thanks to our nation's heroes by reading one of these books.
I Love the 80s to Death:
A Blockbuster Whodunit Event
Happening Friday, June 2 at 7PM
Only a few days left to purchase your tickets. You won't want to miss this totally rad whodunit event! Don't be a square! Bring your family, bring your friends. This event is for everyone!

A Rockin' Radical Night of Mystery

It's the 80's again, and all of the big names are here for a big concert. Tensions run rampant as backstage secrets spill out into the spotlight with like, totally tragic results! This isn't an episode of Miami Vice! This is like...murder. It's up to you to bust it like a ghost, for sure! Peg your jeans, slouch your socks, flash some neon, put on way too much eyeliner and get that hair up! You are going to solve this crime in style. No time to be Too Shy! You are a Smooth Operator, and you know to listen to those Careless Whispers. It's time to put on your Sunglasses at Night and Relax. Time after time...You will solve the case.
Event Details
Tickets are $15. They can be purchased with cash or check at the library. You must have a ticket to attend. Tickets are non-refundable.

Perfect for the whole family.

Dress like it's 1985!
Art Among the Stacks
Display your Art at the Library!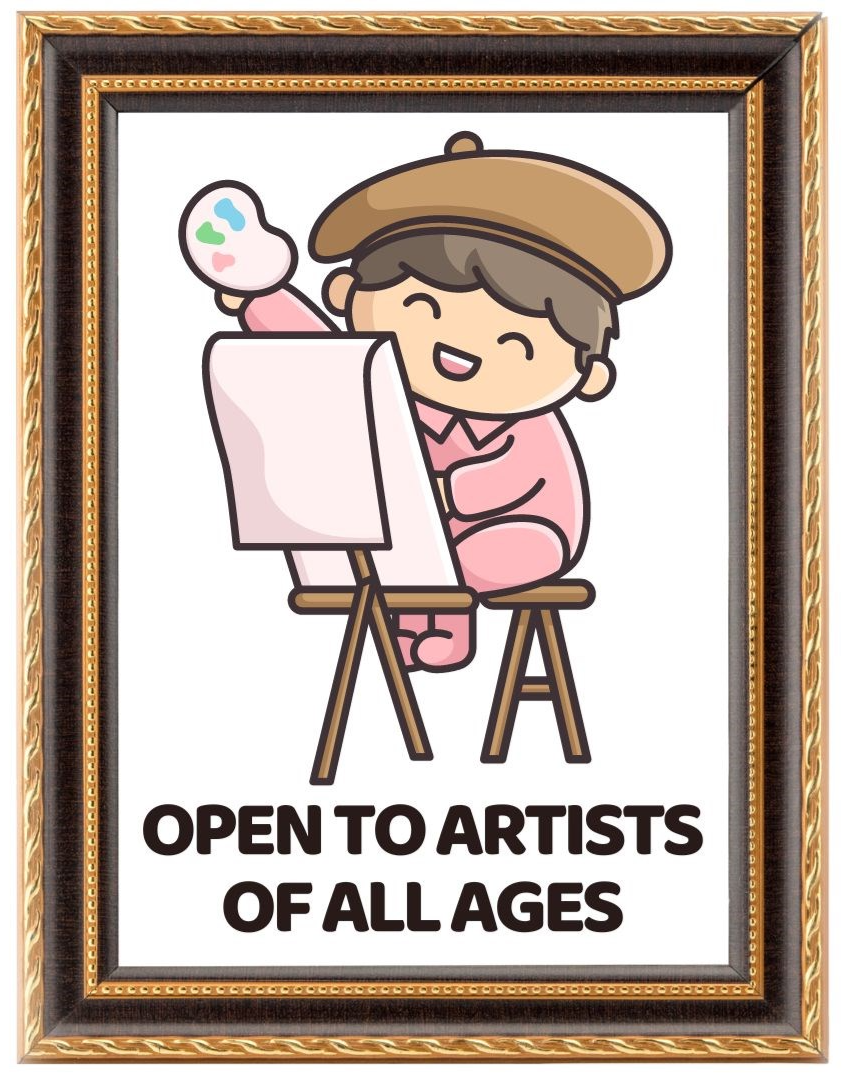 Art Among the Stacks seeks to bring the creativity of the community into the library. We will be taking donated pieces of original patron artwork and featuring them on our adult fiction stacks. We sincerely hope you consider donating your artwork!
Details
Artwork should be 8.5 x 11 in size.

It is at the discretion of the Library what pieces get displayed, for what duration, etc.

A donation of artwork does not guarantee thatit will be featured in our exhibit.

Artwork will be displayed anonymously.

Donations can be brought to the Library's front desk.
Teen Anime Club
Wednesday, May 31 at 4:00PM | No Registration Required
Socialize with friends, enjoy snacks and watch the latest streamed anime with our premium Crunchyroll subscription. No registration required, feel free to drop in!
Civil War Exhibit
Check it Out While You Can!
Don't miss our Civil War Exhibit displayed in the Special Collections Gallery at the Bridgewater Public Library:
A Long Way from Home: The Bridgewaters in the Civil War.

This exhibit explores the stories of those who left their homes in Bridgewater, West Bridgewater, and other towns in Plymouth County to serve in the Civil War. We would like to extend a special thanks to Bridgewater State University and the Old Bridgewater Historical Society for loaning items to this exhibit that provide a fuller understanding of our involvement in the Civil War.
123 Read & Draw with Me
Friday, May 26 at 10:30AM | Registration Details Below
Join Triumph for 123 Read & Draw with Me! Ms. Laurie, a local artist and teacher will present easy, fun & creative ways to:
Create art with a variety of drawing & crafting techniques.
Read and enjoy a wonderful book together.
Develop brain building, social emotion and fine motor skills.
This program is for you and your child, ages 3 to 7 and registration is required. To register, call Nancy at 508-822-5388 ext. 208 or email her at ntilbe@triumphinc.org. Space is limited.
Thank You to Nancy and Steve at Prisco's!
A big thank you to Prisco's for their delicious pizza donation on May 20 for the Anime Club, we really appreciate you!
Novelist Plus
A Free Book Recommendation Resource Available with your Library Card
Find your next favorite book. Search for author read-alikes, browse book discussion guides, and articles about the publishing industry. Also, use reading lists to guide your selection of books within popular fiction and nonfiction genres.
See all of our Library Apps by clicking the button below!
Stop in and have Mandy Roberge of Wicked Good Henna adorn your skin with a beautiful henna tattoo! The henna paste is applied artfully to the skin in breathtaking designs.
May Artist: Renee Romero
Exhibit on Display in the Flora T. Little Art Gallery
A Physical Memory is a collection of 365 Polaroid photographs taken in 2018, one photograph each day as a way to remain consistent in my practice and create a visual diary. What began as a simple act of photographing my every day life would go onto follow one of the most important years of my life from military moves, leaving friends and family, welcoming my daughter into the world, and new motherhood.