The Northwest Reno Library is proud to host the summer NASA Astro Camp series. The NASA Astro Camp program offers libraries the opportunity to partner with youth organizations to showcase authentic NASA experiences and present curriculum in alignment with Next Generation Science Standards.
Our summer series will be led by local student robotics team the Phoenixes. Having established the first NASA Astro Camp in Nevada in 2022, the Phoenixes have gone on to present classes throughout the community to students of all ages.
We invite you to join us for this exciting, fun and educational STEAM opportunity. Each lesson is unique, allowing for participation in some or all of the summer event series. Registration is required.
THE HISTORY AND CULTURE
OF THE WASHOE PEOPLES
These presentations provide an overview of the history and culture of the Washoe Tribe, and will give you a greater understanding what the landscape, wildlife, and people who lived here were like in the past and how they have kept their way of life alive.
The Lake Tahoe Basin has been the center of the Washoe world, traditions, and creation stories. The Federal Government, tourism, and development during the last century drove the Washoe Tribe to the fringes of their aboriginal territory.
Author Talk
Courtney Summers
Saturday, May 20, 11 am-noon
online event
Join us for a conversation with Courtney Summers, bestselling and critically acclaimed author of several novels for young adults, including I'm the Girl and Sadie. Her work has received numerous awards and honors and has been recognized by many library, 'best of,' and readers' choice lists.
You can watch our past author talks here.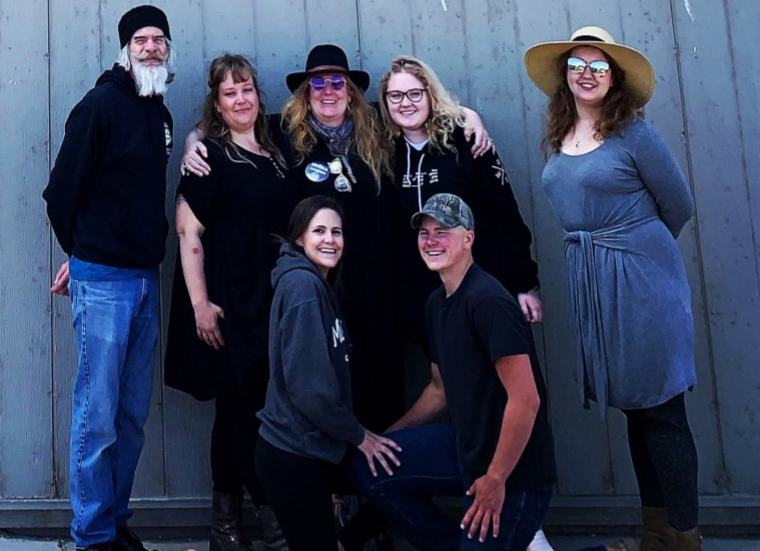 Pioneer Center Youth Programs presents
Brüka Theatre for Children
Saturday, May 20, 11 am-noon
Northwest Reno Library
This season, Brüka Theatre for Children presents an original play: The Paramount & Sometimes Wildly Ridiculous History of Nevada.
In this whimsical, wild, and abridged journey through the history of the State of Nevada, children are invited to participate in each performance, ensuring that every show is unique.
Teen Zone
Art Studio
Wednesday, May 24, 3-4 pm
Sparks Library
Drop by the Sparks Teen Zone on Wednesdays for activities and conversation. Bring a friend or two!
This month you can create something with an art medium that might be new to you. Elevate your art skills with colorful alcohol ink markers.
Dungeons & Dragons
Friday, May 26, 4-6 pm
Spanish Springs Library
Join us for a storytelling experience where players get to make their own paths.
FOR MAKERS
Learn & Make in the Quad
Wednesday, May 24, 3-5:45 pm
Downtown Reno Library

This week we will be working with the sublimation printer and heat press. We'll provide you with a coffee mug, coaster, or metal bookmark (limit one item per person), and you can transfer a vivid, full-color design or photograph onto it. Bring an image file (.png or .jpg) on a flash drive or your phone, and leave with a vibrant, one-of-a-kind item. Sign up for an individual, 30-minute session.
FRIENDS OF WASHOE COUNTY LIBRARY
The Friends are back! The next Friends of Washoe County Library book sale is happening June 3-11 during its new sale hours, 10 am-4 pm, inside the Reno Town Mall. Early shopping is available to members only from 3-6 pm on Friday, June 2. Become a member today or join at the door.
Friends of Washoe County Library is a member-supported 501(c)(3) Nevada non-profit organization dedicated to advocating, fundraising, and providing support for the Washoe County Library System.

To join, to donate, or for more information, please visit www.washoelibraryfriends.org or call 775-324-5522.
| | |
| --- | --- |
| Washoe County Library System | |
301 S. Center St. Reno, NV 89501