The OverDrive app is being discontinued. If you have been using it to access items in our ebook collection, we encourage you to make the switch to the Libby app. Libby is made by the same people, with the same goal of connecting you to your library and to your favorite books, audiobooks, and magazines.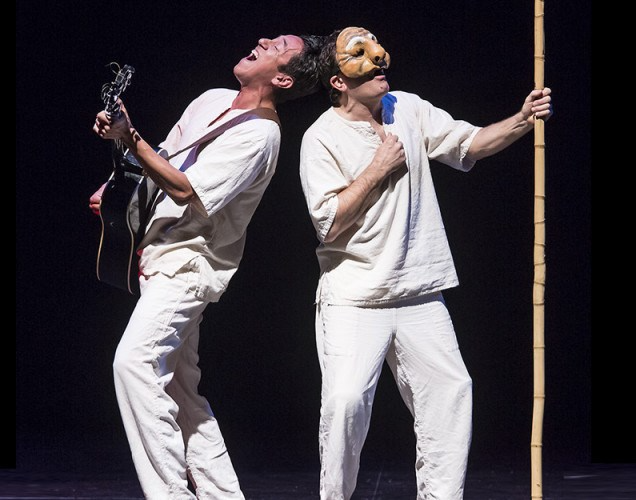 Pioneer Center Youth Programs
Boxtales Theatre Company
Saturday, March 11, 11 am-noon
Downtown Reno Library
Boxtales Theatre Company presents Leyendas De Duende. This bilingual performance explores the rich Hispanic folklore and mythology of Latin America.
Historic Reno Preservation Society
Michael Branch
Sunday, March 12, noon-1:30 pm
Downtown Reno Library
Local author and educator Michael Branch gives a lively presentation featuring his books, including Raising Wild and On the Trail of the Jackalope.
Art and Spanish Conversation for Kids
Tuesday, March 14, 4-5 pm
Sparks Library
Join us for a day of Spanish conversation as we learn vocabulary and have fun with a craft.
Tahoe Talks
Understanding Systemic Racism and White Supremacy
Tuesday, March 14, 6:30-8 pm
Incline Village Library
This talk traces the history of laws and policies that created and enforced racial inequality in the United States from the colonial era to the present.
High Noon with Neal Cobb
The University Gateway Houses
Thursday, March 16, noon-1 pm
Online event
Guest Debbie Hinman will introduce you to the earliest properties in the University neighborhood. Hear about their long, colorful histories and the significant residents who made their homes in the community at the foot of the University Gates.
Discover Thursday
NASA Astro Camp
Thursday, March 16, 4-5 pm
Northwest Reno Library
Join The Phoenixes NASA Astro Camp team as they present a specially-themed STEAM activity.
Wednesday, March 15, 3-5:45 pm
Downtown Reno Library

This week we will be working with the vinyl cutter and heat press. You can make a simple sticker for your car window or water bottle, or you can make a personalized tote bag or T-shirt. Choose a simple, two-tone image from the internet, or bring a flash drive with an image file you created.

Sign up for a 30-minute individual session.


WHAT TO READ NEXT
Women's History Month for Young People
Library Board of Trustees Meeting
Wednesday, March 15, 4-6 pm
Spanish Springs Library


The Library Board meets regularly on the third Wednesday of each month, usually at one of the library's twelve locations. The public is welcome and encouraged to attend in person or remotely through Zoom.

Agendas, minutes, and recordings of past meetings are available on the library website.
As part of the Washoe County Library System strategic plan, we are committed to providing author events to our community. Please take our survey to help us understand what types of events would be convenient and of interest to you.
Sierra View Library Closed for Renovations
Washoe County Library System is making planned renovations to the Sierra View Library. The branch is currently closed, with an anticipated reopening in spring 2023.
FRIENDS OF WASHOE COUNTY LIBRARY
Friends of Washoe County Library is a member-supported 501(c)(3) Nevada non-profit organization dedicated to advocating, fundraising, and providing support for the Washoe County Library System.

To join, to donate, or for more information, please visit www.washoelibraryfriends.org or call 775-324-5522.

The Friends of Washoe County Library will not be accepting donations during the Sierra View Library renovation closure.
| | |
| --- | --- |
| Washoe County Library System | |
301 S. Center St. Reno, NV 89501