Sparks Library
Friday, March 31, 10 am-1 pm

April is National Child Abuse Prevention Month, a time to remember that we can each play a part in promoting the social and emotional well-being of children and families in our community.
Join Sparks Library and The Children's Cabinet for free, family-friendly activities and a resource fair promoting the social and emotional well-being of children and families. Children will plant a pinwheel garden in front of the library as a reminder of childhood and the bright futures all children deserve.
LEARN AND MAKE IN THE QUAD
CUSTOMIZABLE WATER BOTTLES
Incline Village Library
Thursday, April 6, 3-5 pm

Join us every first Thursday of the month for IV Quad! This month we'll be celebrating spring by customizing water bottles. Bring your favorite photo, saved as a PNG on a flash drive, or create your own design through Creative Studio during your Quad session.

One item per person. Registration required. No group/family registration available. Each attendee must be registered separately.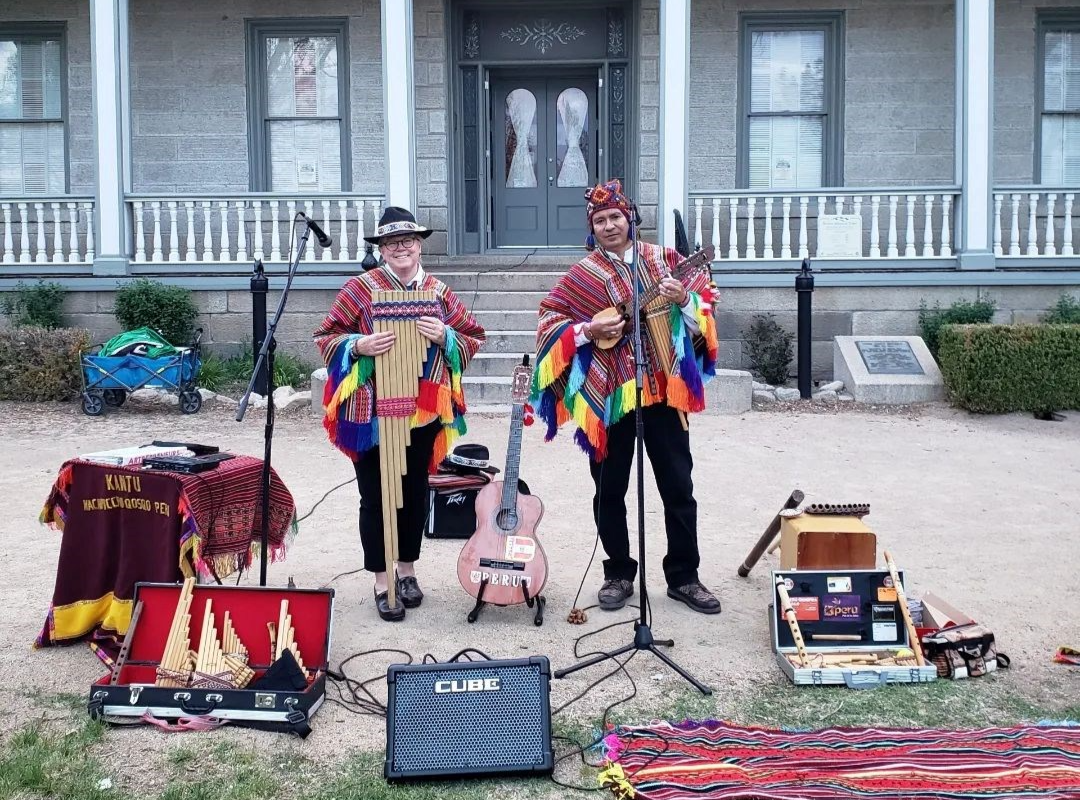 Kantu Inka
Sunday, March 26, 11 am-noon
Downtown Reno Library
Kantu Inka's bilingual musical performances incorporate world language, fine arts, and social studies.
Author Talk
Pam Jenoff
Tuesday, March 28, 4-5 pm
Online event
Join us for an exciting trip through time as we chat with New York Times bestselling historical fiction author Pam Jenoff about her newest book Code Name Sapphire.
KNPB Reno
Curiosity Classroom
Thursday, March 30, 4-5 pm
South Valleys Library
Join us for a fun weekly project in science, technology, engineering, art, or math. Geared especially for children ages 6 and up.
The Unknown
History of Toys
Thursday, March 30, 4-5 pm
Northwest Reno Library
Join longtime professional toy designer, Darryl Dworkin, as he presents on some of the most groundbreaking products of his toy making career. Participants of all ages are welcome to attend.
Fifth Wednesday in the Quad
Wednesday, March 29, 3-5:45 pm
Downtown Reno Library


In anticipation of celebrating National Poetry Month in April, we are making wooden poetry rounds. Choose a favorite verse to cut on heat transfer vinyl and press onto a wooden round to decorate your home.
WHAT TO READ NEXT
Women's Prize for Fiction
As part of the Washoe County Library System strategic plan, we are committed to providing magazines that are of interest to our community. Your response to this survey will help us understand which magazine titles most interest you.

Did you miss our Author Events Survey? You can still complete it here.
Sierra View Library Closed for Renovations
Washoe County Library System is making planned renovations to the Sierra View Library. The branch is currently closed, with an anticipated reopening in spring 2023.
FRIENDS OF WASHOE COUNTY LIBRARY
Friends of Washoe County Library is a member-supported 501(c)(3) Nevada non-profit organization dedicated to advocating, fundraising, and providing support for the Washoe County Library System.

To join, to donate, or for more information, please visit www.washoelibraryfriends.org or call 775-324-5522.

The Friends of Washoe County Library will not be accepting donations during the Sierra View Library renovation closure.