Now that kids are back in school, they will be needing to find reliable sources for their research projects. Explora is a great place to start.

Explora supports student research with rich, reliable content and easy-to-use functionality. Choose from elementary, middle-school, and high school interfaces to find grade level-appropriate content for your student


The Beauty in Breaking: Author Talk with Michele Harper
Monday, August 22, 6-7 pm
Online event


Michele Harper will cover many of the lessons she's learned on her inspiring personal journey and the success of her New York Times bestselling memoir, The Beauty in Breaking. This is a virtual event and registration is required.


Time-out Tuesday for Adults: Australian Aboriginal Dot Painting
Tuesday, August 23, 4-5 pm
South Valleys Library


Join local artist Nazanin Arastoo to learn about the history of Australian Aboriginal culture, examining their art, themes, composition, color theory, symbolism, and techniques. Each participant will create an original work of art based on Aboriginal Australian dot painting.


Teen Zone: Adulting 101
Wednesday, August 24, 2-3 pm
Sparks Library


This week in the Teen Zone, we will learn about media presence safety and social media algorithms to make your social media experience positive.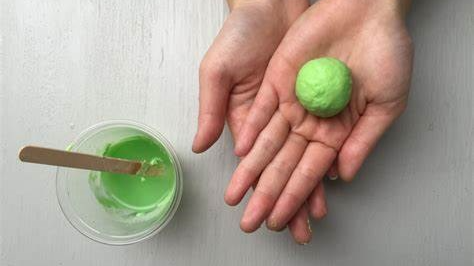 STEAM Thursday
Thursday, August 25, 4-5 pm
Sparks Library


Come in every Thursday for a fun activity that combines creativity and science. This week we'll be learning about chemical reactions and combining some simple ingredients to make super bouncy balls.


Wednesday, August 24, 3-6 pm
Downtown Reno Library

This week we will be working with the sublimation printer and heat press. We'll provide you with a coffee mug, coaster, or metal bookmark (limit one item per person), and you can transfer a vivid, full-color design or photograph onto it. Bring an image file (.png or .jpg) on a flash drive or your phone, and leave with a vibrant, one-of-a-kind item. Sign up for an individual, 30-minute session.
Cozy Mysteries for Bibliophiles
NEWS
Shivery 2: Chilling Tales of Horror Call for Submissions
Have a scary story you want heard? Whether it's something you've experienced or something you've written—fact or fiction—email your typed manuscript to us by October 9. Approved submissions will be narrated and included in our Halloween broadcast.


FRIENDS OF WASHOE COUNTY LIBRARY
Friends of Washoe County Library is a member-supported 501(c)(3) Nevada non-profit organization dedicated to advocating, fundraising, and providing support for the Washoe County Library System.

To join, to donate, or for more information, please visit www.washoelibraryfriends.org or call 775-324-5522.
| | |
| --- | --- |
| Washoe County Library System | |
301 S. Center St. Reno, NV 89501