CALL FOR SUBMISSIONS:


SHIVERY 2: CHILLING TALES OF TERROR
Have a scary story you want heard? Whether it's something you've experienced or something you've written--fact or fiction--email your typed manuscript to us at ivstaff@washoecounty.gov by October 9. Approved submissions will be narrated and included in our Halloween broadcast.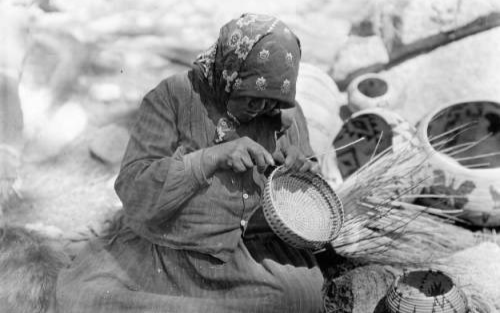 The History and Culture
of the Washoe Peoples
Saturday, September 17, 2-3 pm
Sparks Library


The Washoe peoples have lived at Lake Tahoe and surrounding areas since time immemorial. The Federal Government, tourism, and development during the last century have driven the Washoe Tribe to the fringes of their aboriginal territory and disastrously impacted Washoe ancestral lands. This talk will help those who live in the area today gain a greater understanding of what the landscape, wildlife, and people who lived here were like in the past and how they have worked to preserve their way of life.


Pioneer Center Youth Programs
Collateral & Co.
Sunday, September 18, 2-3 pm
Spanish Springs Library


Collateral & Co. contemporary dance company explores the intricacies of the human experience and nuances of everyday life through written word, physical and emotional experiences, and bodily expression. In these dance-meets-poetry performances, participants will volunteer parts of speech, words, and phrases and then see dances inspired by their own words, created in real time by director Caitlin McCarty and the Collateral & Co. dance artists.




Author Talk
Simon Winchester
Tuesday, September 20, 11 am-noon
online event


Join us for a conversation with prolific British-American writer, journalist, and consummate adventurer Simon Winchester.

This talk will cover many aspects of his work across myriad fields of history, technology, and geology as well as the author's personal expeditions, including his path to becoming the acclaimed best-selling author he is today. A master storyteller, Winchester's narrative is like a journey through time.


Pioneer Center Youth Programs
StorySongs
Tuesday, September 20, 4-5 pm
Sparks Library


StorySongs celebrates the rich natural and cultural heritage of Nevada with simple, yet provocative musical tales. This interactive show combines stunning outdoor images, inspiring music, audience participation, and humor to demonstrate the importance of connecting with nature. Audiences will be awed by award-winning images while they sing, laugh, and stomp to the rhythms of the Buffalo hide drum and African djembe.



Wednesday, September 21, 3-6 pm
Downtown Reno Library

This week we will be working with the sublimation printer and heat press. We'll provide you with a coffee mug, coaster, or metal bookmark (limit one item per person), and you can transfer a vivid, full-color design or photograph onto it. Bring an image file (.png or .jpg) on a flash drive or your phone, and leave with a vibrant, one-of-a-kind item. Sign up for an individual, 30-minute session.
Hispanic Heritage Month Fiction
FRIENDS OF WASHOE COUNTY LIBRARY
Friends of Washoe County Library is a member-supported 501(c)(3) Nevada non-profit organization dedicated to advocating, fundraising, and providing support for the Washoe County Library System.

To join, to donate, or for more information, please visit www.washoelibraryfriends.org or call 775-324-5522.
| | |
| --- | --- |
| Washoe County Library System | |
301 S. Center St. Reno, NV 89501