Amp up the anticipation
It's a smart strategy to send e-blasts to announce new programs, remind people to renew their library cards, promote a new service, or invite your community to special events. Want to amp up the anticipation or get people to act now? Add a countdown timer!

All in good time
Take a look at how LibraryAware countdowns can help get your community excited about upcoming events at the library!
| | |
| --- | --- |
| Announcement E-Blast, Stripes with Timer and Video | |
Summer at the Library Countdown Timer E-Blast, Explore
Craft Kits Registration Countdown Timer E-Blast, Rainbow
Keep your community in the know
For your "planner patrons," create your own events calendar and build visibility for your library and awareness for upcoming and recurring events. These templates (and more!) are available in LibraryAware: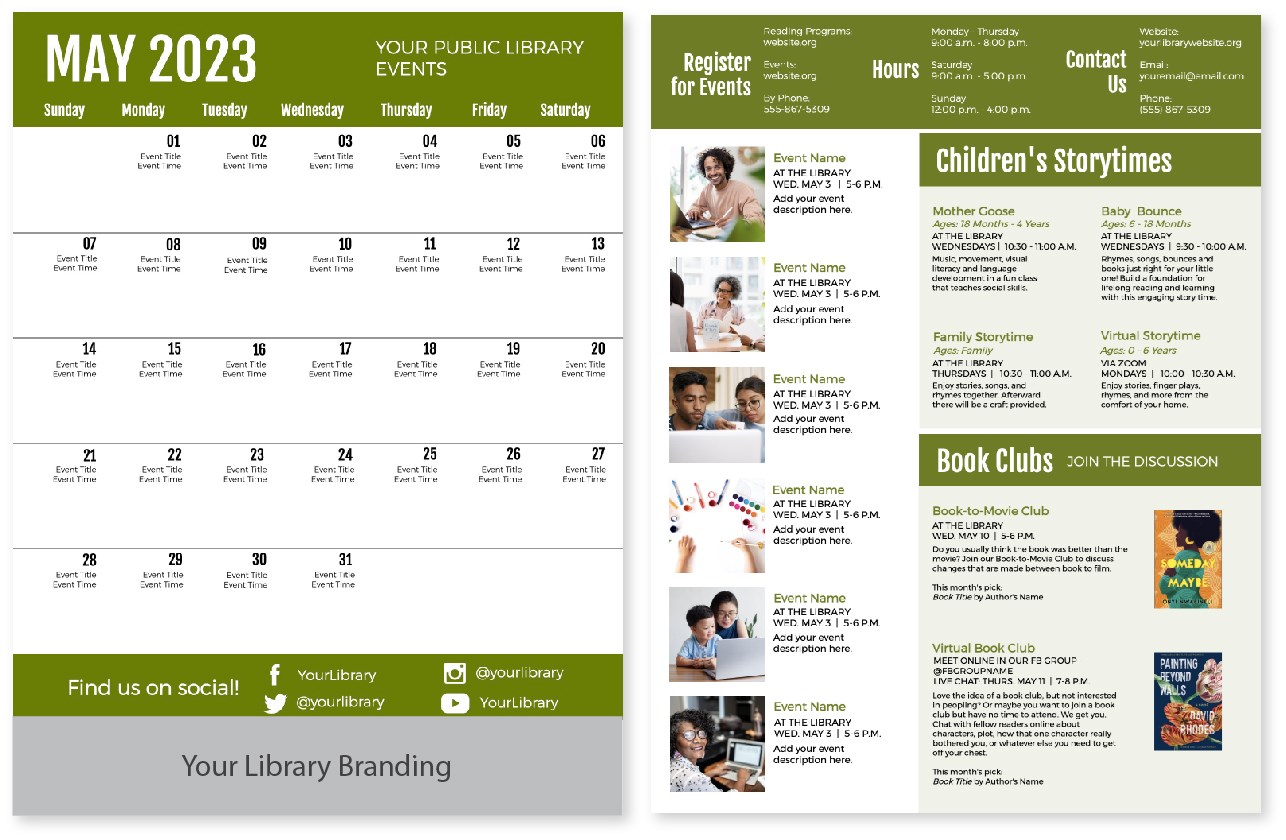 Two-Sided Portrait Calendar with Events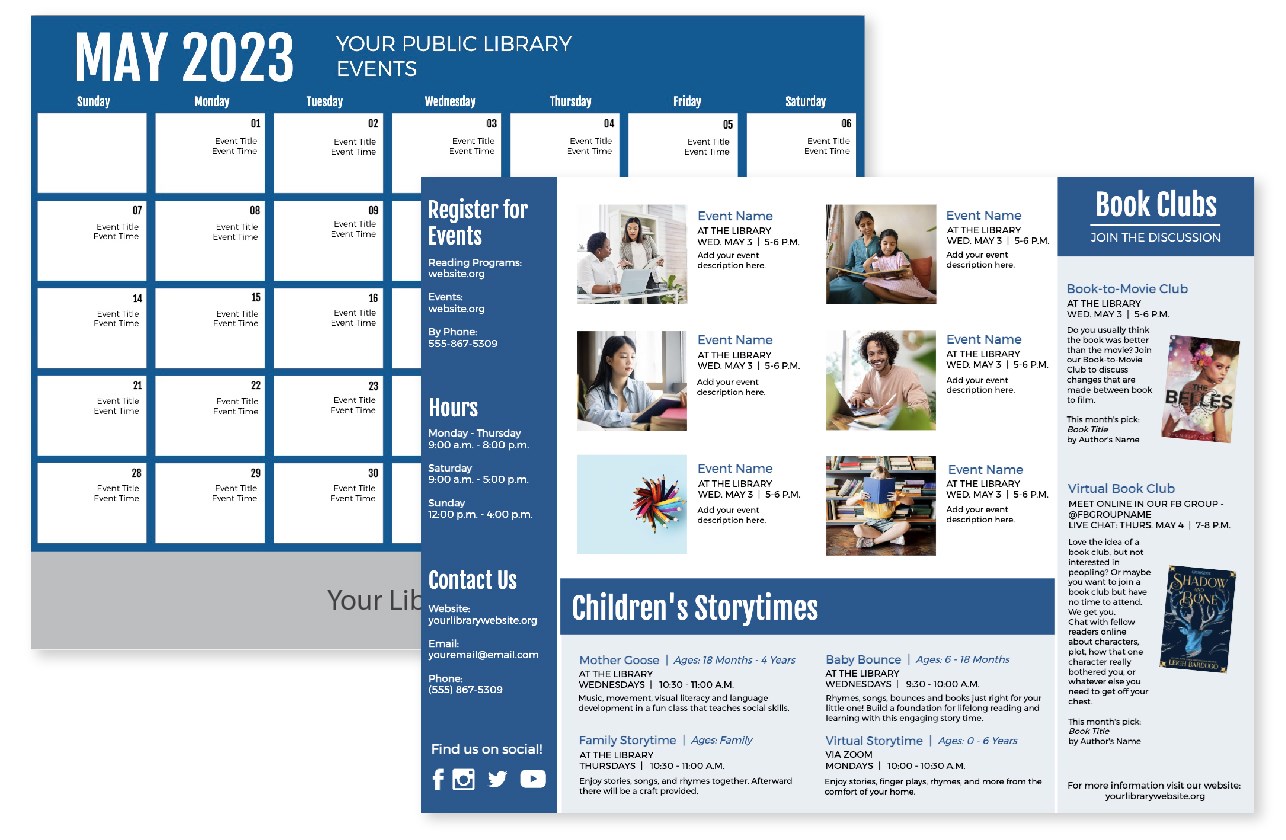 Two-Sided Landscape Calendar with Events
"I love the calendar templates in LibraryAware. They are perfect and so easy to customize. I love that they're already there and I don't have to overthink, all I have to do is edit and add my information."
Kathie Ward

Branch Manager

Ready to learn more about LibraryAware?
LibraryAware helps libraries connect with readers and keep them engaged with professionally designed templates specifically for libraries.
Let us walk you through the features of LibraryAware
Contact us for pricing and trial information