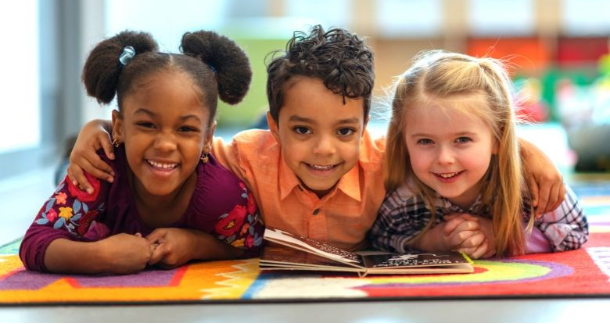 Summer at the Library: Your 2023 Guide
The biggest library program of the year is nearly here! Check out all the ways NoveList can help you put on the best Summer Reading program yet!
NoveList Select and BookChat: A perfect match 🤝
With NoveList Select, patrons can get the same expert help they find in the NoveList databases directly from your catalog, making it easier and faster for them to find their next great book. But what if they're looking at the catalog from home or after library hours? That's where BookChat comes in!
Readers' advisory is a team sport
Huddle up! Time to talk about our readers' advisory game plan. While reading is often a solitary activity, talking about books, finding your next great read, and sharing suggestions with the community are better when you work together as a team.
Amp up the anticipation with countdown timers
It's a smart strategy to send e-blasts to announce new programs, remind people to renew their library cards, promote a new service, or invite your community to special events. Want to amp up the anticipation or get people to act now? Add a countdown timer!
Other duties as assigned: Weeding
It's quite likely that if you work reference, RA, circulation, or other areas, you'll be asked to help maintain the integrity and relevance of your library's collection. And that's where Core Collections can provide the support you might need to have confidence in your decisions to replace, rebuy, or even purchase.
SYNC up with Summer Reading
Each year, Sync: Audiobooks for Teens and Overdrive partner up to offer the SYNC summer reading program for teens, in which they give away two digital audiobook downloads each week. All your patrons need to do is sign up!
Get to Know NoveList Plus
NoveList Plus helps you connect readers with the books they'll love. Join us for this 1-hour overview of key features and resources and learn basic search strategies to help you become a readers' advisory superstar.
Thursday, May 4th at 2 p.m. ET

Webinar: Crash Course in Fantasy
Do you have a go-to readers' advisory strategy for helping readers of Fantasy? Whether your readers are fans of academies of magic or swords and sorcery, let NoveList and LibraryReads break down the best fantasy has to offer your readers.
Tuesday, May 16th, at 2 p.m. ET
Become a NoveList Plus Power User
Familiar with NoveList Plus but want to dig deeper? Join us for this 45-minute training and learn about beyond-the-homepage resources and advanced search techniques to help you support every reader in your community.

Thursday, May 18th at 2 p.m. ET
Looking for more help reaching readers? Try: