Read Marie Claire, Rolling Stone, Ideal Home, and National Geographic Interactive with Zinio for Libraries.
You can read them on your smartphone, tablet or computer - at home, or anywhere in the world.
There's no limit to the number of magazines you can download and no due date. New issues are released simultaneously with the print edition, so in some cases the digital version may be available before the print copy arrives.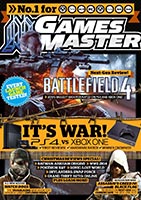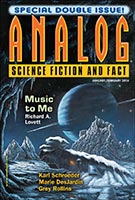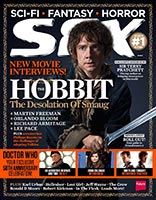 Harbinger
-
Philippa Ballantine
Check Library Catalogue
ISBN-13:
9780425256558

ISBN-10:
0425256553

After the Razing of the Order, Sorcha Faris, one of the most powerful Deacons, is struggling to regain control of the runes she once wielded. The Deacons are needed more desperately than ever. The barrier between the world of the living and the world of the dead is weakening, and the Emperor has abandoned his throne, seeking to destroy those he feels have betrayed him. Though she is haunted by the terrible truth of her past, Sorcha must lead the charge against the gathering hordes of geists seeking to cross into the Empire. But to do so, she will need to manipulate powers beyond her understanding powers that may prove to be her undoing.
Dangerous Women
-
edited by George R.R. Martin and Gardner Dozois
Check Library Catalogue
ISBN-13:
9780765332066

ISBN-10:
076533206X

There's something for everyone in this genre-spanning anthology of 21 stories, in which women - heroines and villainesses alike - take centre stage. Fans of Jim Butcher's Dresden Files, Diana Gabaldon's Outlander saga, and George R.R. Martin's A Song of Ice and Fire will enjoy exploring new facets of the worlds in which these series are set. Meanwhile, stand-alone stories by fantasy stalwarts such as Megan Lindholm, Brandon Sanderson, and Joe Abercrombie complement entries by a diverse group of veteran authors known for their work in other genres, including Sharon Kay Penman, Lawrence Block, and Nancy Kress.
Tarnished
-
by Rhiannon Held
Check Library Catalogue
ISBN-13:
9780765330383

ISBN-10:
0765330385

Searching for a pack they can call home, Andrew Dare and his mate, Silver, resist their friends' urgings to challenge Roanoke for leadership of the East Coast werewolf packs while Silver struggles with the loss of her shape-shifting ability after a monster's assault.
The winter warrior : a novel of medieval England
-
James Wilde
Check Library Catalogue
ISBN-13:
9781605984841

ISBN-10:
1605984841

Hereward, a warrior and master tactician, leads a resistance fighting to remove William the Bastard from the throne after the Battle of Hastings while the Normans will stop at nothing to retain their power.
The Land Across
-
by Gene Wolfe
Check Library Catalogue
ISBN-13:
9780765335951

ISBN-10:
0765335956


Seeking uncharted territory, adventurous American travel writer Grafton decides to write a guidebook on a small, unnamed Balkan nation that's hard to find, harder to enter, and hardest of all to escape. Detained shortly after arrival for not having his passport (and not having a passport because it was confiscated by the authorities), Grafton becomes a prisoner, a political pawn, and the unwitting plaything of supernatural forces. Atmospheric and intricately plotted,
The Land Across
"evokes Kafka, Bradbury, and
The Twilight Zone
," says
Publishers Weekly
.
Focus on: Series Starters
The Blade Itself
-
by Joe Abercrombie
Check Library Catalogue
ISBN-13:
9780575077850

ISBN-10:
0575077859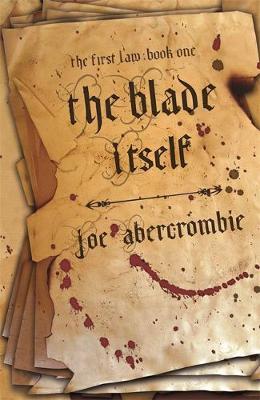 Logen Ninefingers, infamous barbarian, has finally run out of luck. Caught in one feud too many, he's on the verge of becoming a dead barbarian. Nobleman, dashing officer, and paragon of selfishness, Captain Jezal dan Luthar has nothing more dangerous in mind than fleecing his friends at cards and dreaming of glory in the fencing circle, but war is brewing. Inquisitor Glokta, cripple turned torturer, would like nothing better than to see Jezal come home in a box. But then Glokta hates everyone: cutting treason out of the Union one confession at a time leaves little room for friendship.
First book in the First Law trilogy.
The Lies of Locke Lamora
-
Scott Lynch
Check Library Catalogue
ISBN-13:
9780553588941

ISBN-10:
055358894X


The Thiefmaker of Camorr sells street urchin Locke Lamora to a fake priest, setting the boy on the path to fame and fortune (of a sort). Locke grows up to be the "garrista" (leader) of the Gentlemen Bastards, a gang of crooks and con artists. Operating as the Thorn of Camorr, he pursues his ambition of becoming the greatest thief of all time - until a mysterious man called the Gray King becomes the new head of Camorr's criminal underworld and sets out to put an end to Locke Lamora through magic. This picaresque fantasy romp is the 1st book in the Gentleman Bastards series, which continues with
Red Seas Under Red Skies
and
The Republic of Thieves
.
The Cardinal's Blades
-
by Pierre Pevel; translated by Tom Clegg
Check Library Catalogue
ISBN-13:
9781616142452

ISBN-10:
1616142456

If you've ever thought
The Three Musketeers
would have been better with dragons, then be sure to put this book on your reading list. In 1633, France is under threat from rival power Spain, a nation ruled by dragons. The only ones who can stop the Court of Dragons' agents, the Black Claw, are the Cardinal's Blades. Too bad they've been disbanded. Can the swordsmen reunite in time to save their country? Originally released in France, this swashbuckling adventure story is the 1st book in a trilogy that continues with
The Alchemist in the Shadows
and
The Dragon Arcana
.
Bitter Seeds
-
by Ian Tregillis
Check Library Catalogue
ISBN-13:
9780765361202

ISBN-10:
0765361205


A mad scientist's super-powered army fights supernatural creatures conjured by occult practitioners in this compelling debut. As World War II threatens to engulf Europe, Herr Doktor von Westarp purchases orphans and sets to work transforming them into Übermenschen. Meanwhile, British secret agent Raybould Marsh recruits his old friend, warlock Will Beauclerk, to summon demons as part of an extra-dimensional counterattack. If you enjoy action-packed alternate history, check out this opening installment of the Milkweed Triptych, followed by
The Coldest War
and
Necessary Evil
.
Dragon Champion
-
E. E. Knight
Check Library Catalogue
ISBN-13:
9780451463630

ISBN-10:
0451463633

After escaping those who killed his siblings, Young Auron, a rare, defenseless gray dragon, might be the last of his breed. Armed with nothing but his claws and a determination to survive, he sets off in search of his kind. But to find other dragons-or, at least, find out who's killing them off, Auron will have to search a world of mercenary elves, vicious humans, and dangers of all kind. This first book in the Age of Fire sequence is written from the dragon's point of view.