Read Marie Claire, Rolling Stone, Ideal Home, and National Geographic Interactive with Zinio for Libraries.
You can read them on your smartphone, tablet or computer - at home, or anywhere in the world.
There's no limit to the number of magazines you can download and no due date. New issues are released simultaneously with the print edition, so in some cases the digital version may be available before the print copy arrives.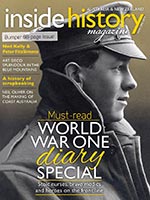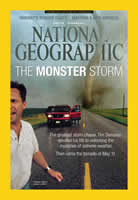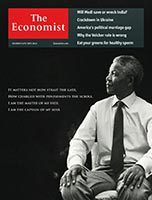 New and Recently Released!
The aviators: Eddie Rickenbacker, Jimmy Doolittle, Charles Lindbergh, and the epic age of flight
-
Winston Groom
Check Library Catalogue
ISBN-13:
9781426211560

ISBN-10:
1426211562

Three great American aviators made huge contributions to the development of flight from before World War I to the 1940s: Eddie Rickenbacker, Jimmy Doolittle, and Charles Lindbergh. In this engaging triple biography, author Winston Groom recounts their lives and vividly depicts their respective contributions to the practice and science of aeronautics. He also relates how the men viewed German re-armament after World War I and gave varied opinions on how to respond to Adolf Hitler's escalating preparations for war. Anyone interested in 20th century international politics, the history of aviation, or the lives of these three celebrity pilots will find
The Aviators
compelling.
Farewell, Fred Voodoo : a letter from Haiti
-
Amy Wilentz
Check Library Catalogue
ISBN-13:
9781451643978

ISBN-10:
1451643977


The National Book Critics Circle Award-nominated foreign correspondent and author of
The Rainy Season
describes her long and painful relationship with Haiti before and after the 2010 earthquake, tracing the country's turbulent history and its present-day status as a symbol of human rights activism and social transformation.
Grey wolf : the escape of Adolf Hitler
-
Simon Dunstan
Check Library Catalogue
ISBN-13:
9781402796197

ISBN-10:
1402796196

This book looks at extensive evidence, some recently declassified, that suggests Hitler fled Berlin and took refuge in Argentina. It identifies escape routes, vehicles and hideouts that might have been used. Did Hitler (code name 'Grey Wolf') really die in 1945? The evidence says no. Here's the gripping story of what might have happened....
Amsterdam : a history of the world's most liberal city
-
Russell Shorto
Check Library Catalogue
ISBN-13:
9780385534574

ISBN-10:
0385534574


Amsterdam is not just any city. Despite its relative size it has stood alongside its larger cousins Paris, London, Berlin and has influenced the modern world to a degree that few other cities have. Sweeping across the city's colourful thousand year history, Amsterdam brings the place to life: its sights and smells; its politics and people. Concentrating on two significant periods the late 1500s to the mid 1600s and then from the Second World War to the present, Russell Shorto's masterful biography looks at Amsterdam's central preoccupations. Just as fin-de-siecle Vienna was the birthplace of psychoanalysis, seventeenth century Amsterdam was the wellspring of liberalism, and today it is still a city that takes individual freedom very seriously. A wonderfully evocative book that takes Amsterdam's dramatic past and present and populates it with a whole host of colourful characters, this is the definitive work on this great city.
The dark box : a secret history of confession
-
John Cornwell
Check Library Catalogue
ISBN-13:
9780465039951

ISBN-10:
0465039952

Would you tell your deepest secrets to a relative stranger? And if you did, would you feel vulnerable? Cleansed? Or perhaps even worse than you did before? This is the sacred and profane history of confession in the Catholic Church, with a shocking new expose of its role in the child abuse scandals of the twentieth century.
Breakfast: a history
-
Heather Arndt Anderson
Check Library Catalogue
ISBN-13:
9780759121638

ISBN-10:
075912163X

From corn flakes to pancakes,
Breakfast: A History
explores this "most important meal of the day" as a social and gastronomic phenomenon. It explains how and why the meal emerged, what is eaten commonly in this meal across the globe, why certain foods are considered indispensable, and how it has been depicted in art and media. Heather Arndt Anderson's detail-rich, culturally revealing, and entertaining narrative thoroughly satisfies.
Gaddafi's harem
-
Annick Cojean
Check Library Catalogue
ISBN-13:
9780802121721

ISBN-10:
0802121721

The shocking true story of a schoolgirl's abduction into Colonel Gaddafi's secret harem of sex slaves. Award-winning French journalist Annick Cojean has given a voice to the horrific and moving story of Soraya, a 15-year-old girl who was summoned to Gaddafi's palatial compound near Tripoli in Libya after the dictator 'chose' her on one of his school visits. There she joined dozens of young women who were systematically abused, raped and degraded by Gaddafi. In public, the women were disguised as Gaddafi's security personnel.  In private, they were confined to basement apartments, on hand for the depraved and violent impulses of one of the twentieth century's most malevolent dictators.
The Pope and Mussolini: the secret history of Pius XI and the rise of Fascism in Europe
-
David I. Kertzer
Check Library Catalogue
ISBN-13:
9780812993462

ISBN-10:
0812993462

Both Pope Pius XI and Mussolini came to power in Rome in 1922. One was scholarly and devout, the other a violent bully. Yet they also had traits in common. Both had explosive tempers. Both bristled at the charge of being the patsy of the other. Both demanded unquestioned obedience from their subordinates, whose knees literally quaked in fear of provoking their wrath. Both came to be disillusioned by the other, yet dreaded what would happen if their alliance were to end. The book unravels for the first time the key role played between pope and dictator by the shadowy Jesuit go-between, dubbed Mussolini's Rasputin. It also reveals the details of the secret agreement worked out by Mussolini with the pope's personal envoy, offering Vatican support for Italy's notorious, anti-Semitic 'racial laws'.
Servants: a downstairs history of Britain from the nineteenth century to modern times
-
Lucy Lethbridge
Check Library Catalogue
ISBN-13:
9780393241099

ISBN-10:
0393241092

Until the end of World War II, British society relied on a rigid class structure that assigned precisely defined roles to the wealthy and aristocrats on one hand, and the poor and uneducated on the other. Covering about two centuries of British history, journalist Lucy Lethbridge examines in detail how this social structure made it possible to maintain large families in giant houses through the work of multitudes of servants. Fans of television's
Upstairs, Downstairs
and
Downton Abbey
or of Edwardian period novels will recognize the situations and people Lethbridge engagingly portrays in
Servants
, which
Kirkus Reviews
says "adds poignancy to the master-servant dynamic."
Human smoke: the beginnings of World War II, the end of civilization
-
Nicholson Baker
Check Library Catalogue
ISBN-13:
9781416572466

ISBN-10:
1416572465

Assembling excerpts from historical documents and newspaper accounts of the period from 1892 to the end of 1941, author Nicholson Baker provides a "you were there" sense of the origins of World Wars I and II. In
Human smoke
, as he weaves the themes of aggression and pacifism together into a provocative, panoramic examination of the causes of war and its devastating effects, Baker's dominant theme supports a pacifist stance towards the World Wars and war in general. Both those who tend to agree with Baker and those who are not persuaded will find themselves questioning whether war is effective or necessary.
Turing's Cathedral: the origins of the digital universe
-
George Dyson
Check Library Catalogue
ISBN-13:
9780375422775

ISBN-10:
0375422773


This "mesmerizing tale, brilliantly told" (
Kirkus Reviews
) by acclaimed science historian George Dyson (son of renowned physicist Freeman Dyson) recounts how scientists at Princeton's Institute for Advanced Studies built a machine called MANIAC -- short for Mathematical Analyzer, Numerical Integrator, and Computer. Inspired by mathematician Alan Turing's dream of a "a single machine which can be used to compute any computational sequence," Hungarian-American polymath John von Neumann assembled a team of geniuses -- including Kurt Gödel, Julian Bigelow, and others -- to bring this vision to life in the 1940s and '50s. If you enjoyed the scope of James Gleick's
The Information
, you'll be enthralled by this sprawling history of the computer.
The origins of political order: from prehuman times to the French Revolution
-
Francis Fukuyama
Check Library Catalogue
ISBN-13:
9780374227340

ISBN-10:
0374227349


Acclaimed political theorist Francis Fukuyama contends that primitive tribal cultures developed political systems in response to societal needs: adaptive systems persisted longest, eventually becoming institutions from which our modern nation states evolved. In this first of two volumes, superbly chosen examples of state formation (including China, India, and Middle-Eastern regions) affirm the global scope of
The Origins of Political Order
. Readers interested in history's big sociopolitical questions (think Machiavelli's
The Prince
) will find big answers here, drawn from modern studies in anthropology, macroeconomics, legal history, and related specialties.
The Colonel and Little Missie: Buffalo Bill, Annie Oakley, and the beginnings of superstardom in America
-
Larry McMurtry
Check Library Catalogue
ISBN-13:
9780743271721

ISBN-10:
0743271726

Author Larry McMurtry, best known for his award-winning Western novels, including the Lonesome Dove trilogy, explores the development of superstardom in
The Colonel and Little Missie
, a dual biography of Buffalo Bill Cody and Annie Oakley. McMurtry's vivid, engaging style brings these stars of the Wild West Show to life, relating how Cody's showmanship attracted fans from ordinary Americans to Queen Victoria who emerged from mourning to see the spectacle. Devotees of Wild West history, fans of sharpshooter Annie and Indian fighter Bill, and anyone interested in the origins of showbiz will find this an enthralling read.
Contact your librarian for more great books!