Read Marie Claire, Rolling Stone, Ideal Home, and National Geographic Interactive with Zinio for Libraries.
You can read them on your smartphone, tablet or computer - at home, or anywhere in the world.
There's no limit to the number of magazines you can download and no due date. New issues are released simultaneously with the print edition, so in some cases the digital version may be available before the print copy arrives.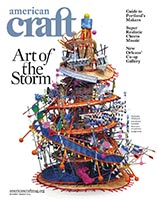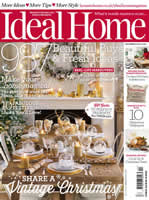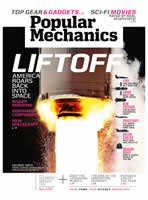 Brave new quilts: 12 projects inspired by 20th-century art -- from Art Nouveau to Punk & Pop
-
Kathreen Ricketson
Check Library Catalogue
ISBN-13:
9781607057192

ISBN-10:
1607057190

You don't often find the words "punk" and "quilting" in the same sentence, but
Brave New Quilts
by late craft blogger Kathreen Ricketson celebrates the quirky combination of contemporary culture and traditional crafting. With the goal of (painlessly) teaching design principles for quilters, Ricketson focuses on the use of line, colour, motif, and text. To illustrate each principle, she presents bold, bright quilts that evoke specific art movements: Cubist, Art Deco, Dada, Punk, Pop Art, and many others. While the designs are marked by difficulty level and accompanied by techniques and suggestions for quilters, Ricketson's modern style will inspire visual artists of all kinds.
The can't cook book : 100+ recipes for the absolutely terrified!
-
Jessica Seinfeld
Check Library Catalogue
ISBN-13:
9781451662252

ISBN-10:
1451662254

Filled with easy-to-follow, step-by-step instructions, along with amusing anecdotes, this must-have collection of more than 100 simple recipes, including Caesar salad, rice pilaf, lemon salmon and roast chicken, helps those who cannot cook become empowered in the kitchen.
Colour recipes for painted furniture and more : 40 step-by-step projects to transform your home
-
Annie Sloan
Check Library Catalogue
ISBN-13:
9781908862778

ISBN-10:
1908862777


Presents instructions for using a variety of decorative and colour mixing techniques to transform furniture, floors, lighting fixtures, and walls, describing such methods as painting, gilding, waxing, stencilling, marbling, and decoupage.
Essential oils for beginners : the guide to get started with essential oils and aromatherapy
Check Library Catalogue
ISBN-13:
9781623152390

ISBN-10:
1623152399

Essential oils for beginners
will show you how to create your own recipes "to cure all of your ailments", and improve your overall well-being. Essential oils are also amazing tools for relaxation, therapy, and beauty treatments. This book will show you how to expertly blend essential oils to create your own aromatherapy mixes, and effective treatments for healthy skin and hair.
Feeding Tommy : battlefield recipes from the First World War
-
Andrew Robertshaw
Check Library Catalogue
ISBN-13:
9780752488752

ISBN-10:
0752488759


According to Napoleon, an army marches on its stomach and it fights on its stomach too. Have you ever wondered how hundreds of men on the frontline are fed under fire or in the trench lines? During the Great War troops were trained to make meals out of the bare minimum of ingredients, to feed a company of men from only a mess tin and cook curries to feed hundreds only yards from the frontline. Feeding Tommy brings together recipes from the First World War with hints and tips from the Tommy Cook. Many recipes are illustrated with cartoons and drawings on how to assemble the perfect oven and kitchen tools at a moment's notice from nothing. This book is the perfect inspiration for those who like to create an amazing meal anywhere, anytime, from anything.
Food bites : the science of the foods we eat
-
Richard W. Hartel
Check Library Catalogue
ISBN-13:
9780387758442

ISBN-10:
0387758445


Food bites is an easy-to-read, often humorous book on the scientific basis of the foods we eat, and answers those pesky, nagging questions such as: is the quality of beer really affected by the type of water used and are processed foods good or bad.
The home apothecary : Cold Spring Apothecary's cookbook of hand-crafted remedies & recipes for the hair, skin, body, and home
-
Stacey Dugliss-Wesselman
Check Library Catalogue
ISBN-13:
9781592538195

ISBN-10:
1592538193


With the resurgence of small-batch, locally crafted boutiques and brands that mimic heritage brand ideals, today's consumers are looking for a product with an emphasis on locally sourced production and ingredients. They are already stocking their pantries and fridges with natural, whole foods and relying on real ingredients for better health.
The Home apothecary
offers fresh ideas for caring for the body on the outside, too. It features a bounty of recipes: more than 75 original, natural, and absolutely chemical-free body care products from face masks to bug repellent to soothing lotions. Cold Spring Apothecary's nationally recognised green-luxury beauty and home goods formulas will be taught in such a way that readers will soon be experimenting on their own.
Knit-and-Crochet garden : bring a little outside in: 36 projects inspired by flowers, butterflies, birds and bees
-
Arne Nerjordet
Check Library Catalogue
ISBN-13:
9781570766435

ISBN-10:
1570766436


Knitting sensations Arne and Carlos present 36 gorgeous patterns that evoke the simple joy of gardens no matter the time of year or location. Hydrangeas, roses, violets, and fluttering critters are among the bucolic countryside delights that are transformed into knit and crochet projects in this image-laden book, ranging from the small and decorative to the larger and more practical, including afghans and throws.
The low FODMAP cookbook : 150 simple,flavorful,gut-friendly recipes to ease the symptoms of IBS,celiac disease,Crohn's disease,ulcerative colitis and other digestive disorders
-
Sue Shepherd
Check Library Catalogue
ISBN-13:
9781615191918

ISBN-10:
1615191917

 Delectable and digestible recipes developed by Sue Shepherd, leading expert on the only diet proven to relieve symptoms of IBS. Meals should bring delight, not distress. But for those with irritable bowel syndrome that's not the case. Without knowing which foods trigger symptoms, many sufferers either rely on dull menus of a few trusted foods or eat without a plan, fearing the illness that may result.
The Low-FODMAP diet cookbook
presents a better way. By restricting FODMAPs (a set of difficult-to-digest carbs found in wheat, milk, beans, soy, and certain fruits, vegetables, nuts, and sweeteners), at least 75 percent of people with IBS, and many with other digestive conditions, can gain relief. The book's 150+ recipes from Banana Chocolate-Chip Muffins to Carrot and Ginger Soup to Pesto Margherita Pizza to Gingerbread Men are simple and satisfying, with options for every meal, course, and occasion. The only thing missing is the FODMAPs and you'd never know it!
Soap crafting : step-by-step techniques for making 31 unique cold-process soaps
-
Anne-Marie Faiola
Check Library Catalogue
ISBN-13:
9781612120898

ISBN-10:
161212089X

Soapmaking is the perfect union of chemistry and craft. And making soap at home allows soapmakers of all levels to transform the functional into the fantastic. In this book, the author shows how to make beautiful handmade soap through full-colour step-by-step visual instructions and 31 recipes that make it easy to navigate the process.
Street fashion photography : taking stylish pictures on the concrete runway
-
Dyanna Dawson
Check Library Catalogue
ISBN-13:
9781452115375

ISBN-10:
1452115370


From the authors of popular bi-coastal street fashion blog Street Fashion Style, this hip how-to reference is the ultimate guide for shooting street style photography. In breezy, accessible text, street fashion insiders Dyanna Dawson and J.T. Tran reveal tips and techniques on everything from choosing on-the-go camera equipment, to approaching and styling subjects, to composing and lighting an incredible shot. Illustrated by tons of example shots from both New York and San Francisco.
Contact your librarian for more great books!