Read Publishers Weekly, Esquire, Readers' Digest, and many more magazines with Zinio for Libraries.
You can read them on your smartphone, tablet or computer - at home, or anywhere in the world.
There's no limit to the number of magazines you can download and no due date. New issues are released simultaneously with the print edition, so in some cases the digital version may be available before the print copy arrives.
New and Recently Released!
Check Library Catalogue
ISBN-13:
9781781857724

ISBN-10:
1781857725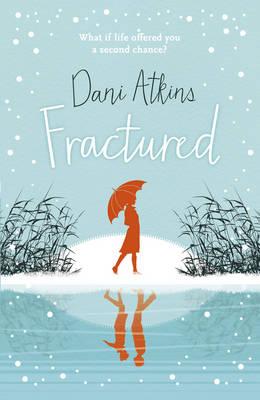 Described as a "high concept" love story, this novel is about a woman who's given a second chance after an accident, yet can't escape the memory of her different life before the accident.
The apartment: a novel
-
Greg Baxter
Check Library Catalogue
ISBN-13:
9781455574780

ISBN-10:
1455574783

An unnamed American in an unnamed European city spends a day seeking a rental apartment with the help of a new acquaintance, a woman named Saskia - and that's essentially the entirety of the plot in this methodical, meditative book. But the narrator's thoughts range broadly, from memories of deceased friends to ruminations on his time in Iraq, first in the Navy and then as a contractor. Though
The Apartment
will appeal the most to fans of thoughtful, character-driven novels, it should also interest readers who want to explore the role and perception of American power in the world.
Brown Dog: novellas
-
Jim Harrison
Check Library Catalogue
ISBN-13:
9780802120113

ISBN-10:
0802120113


As author Jim Harrison's followers know, Michigan's Upper Peninsula has long been home to Brown Dog, a partly Native American man who lives more or less off the grid, desires mostly sex and booze, and subsists on odd jobs and handouts. Harrison has been publishing stories featuring Brown Dog since 1990; this anthology collects all those previously published and adds one new story, making this a good place for newcomers to start and faithful fans to get comfortable with "one of literature's great characters" (
Publishers Weekly
).
All change
-
Elizabeth Jane Howard
Check Library Catalogue
ISBN-13:
9780230743076

ISBN-10:
0230743072

It is the 1950s and as the Duchy, the Cazalets' beloved matriarch, dies, she takes with her the last remnants of a disappearing world of houses with servants, of class and tradition in which the Cazalets have thrived. Louise, now divorced, becomes entangled in a painful affair; while Polly and Clary must balance marriage and motherhood with their own ideas and ambitions. Hugh and Edward, now in their sixties, are feeling ill-equipped for this modern world; while Villy, long abandoned by her husband, must at last learn to live independently. But it is Rachel, who has always lived for others, who will face her greatest challenges yet. Events converge at Christmas; as a new generation of Cazalets descend on Home Place. Only one thing is certain: nothing will ever be the same again.
Someone else's love story: a novel
-
Joshilyn Jackson
Check Library Catalogue
ISBN-13:
9780062105653

ISBN-10:
0062105655


Single mother Shandi Pierce and her genius three-year-old son are stocking up on snacks at a gas station when they become the hostages of the none-too-bright punk trying to hold it up. Fellow hostage William Ashe saves the day, however, which prompts Shandi to fall in love with him and care for him upon his release from the hospital. But this isn't a romance novel, and Shandi might not get her happy ending. With vivid characters and thoughtful, often funny writing, this enjoyable novel takes on faith, love, and the unpredictability of life in a manner that is "both graceful and tender" (
Kirkus Reviews
).
Once a grunt
-
Mike Ledingham
Check Library Catalogue
ISBN-13:
9780473253158

ISBN-10:
0473253151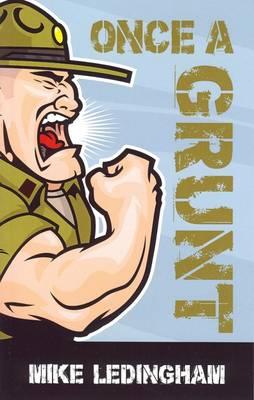 "An offbeat collection of 10 short stories loosely based on Mike Ledingham's experiences in the NZ army (Infantry and SAS) and beyond. They reflect Mike's keen enjoyment of the funny side of life, his total lack of respect for bullies and self-important wallies, and his deep empathy with the underdog. His stories will have you doubled up with laughter one minute, seething with indignation the next. Whether you're an ex-soldier, a parent, or just one of life's battlers, you'll recognise the truths he's captured."--Publisher description.
The road from midnight
-
Wendyl Nissen
Check Library Catalogue
ISBN-13:
9780473259556

ISBN-10:
0473259559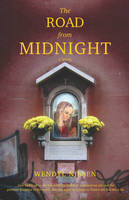 It tells the story of magazine editor Jane Cunningham who has it all: a gorgeous, younger celebrity husband, a glamorous, fulfilling career and a beautiful, healthy daughter. But on the overnight train from Paris to Venice her five-year-old daughter Charlotte, goes missing. As her life crumbles about her Jane refuses to leave Venice as she clings to a seemingly irrational belief that her daughter is alive somewhere out there. She haunts the magnificent cathedrals of Venice, praying daily to the Madonna to bring Charlotte safely back to her. And then one day... she does.
Marriage material
-
Sathnam Sanghera
Check Library Catalogue
ISBN-13:
9780434021901

ISBN-10:
0434021903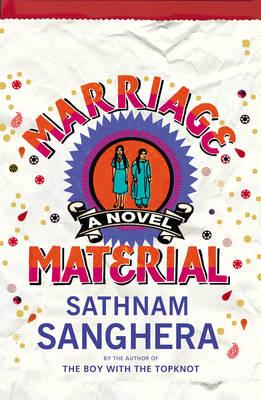 A push or kick of the door triggers something which is more grating car alarm than charming shop bell. To Arjan Banga, returning to the Black Country after the unexpected death of his father, his family's corner shop represents everything he has tried to leave behind - a lethargic pace of life, insular rituals and ways of thinking. Author is a prizewinning British journalist.
We need new names: a novel
-
NoViolet Bulawayo
Check Library Catalogue
ISBN-13:
9780316230810

ISBN-10:
0316230812


Ten-year-old Darling used to go to school, but as Zimbabwe falters under a violent regime, she and her friends spend much of their time stealing fruit from rich neighbourhoods (and hiding as gangs invade the homes). Though their lives are chaotic, they find stability of sorts in each other and their games; when Darling is sent to America, it's not the panacea she expected. Her frank observations of the differences between the two countries make it clear that, despite her opportunities, she may not be better off. Debut author NoViolet Bulawayo is a writer to watch; the short story that became this novel's first chapter won the Caine Prize, also known as "the African Booker," in 2011.
The house girl
-
Tara Conklin
Check Library Catalogue
ISBN-13:
9780062207395

ISBN-10:
0062207393

This debut novel offers the stories of two women - ambitious Lina Sparrow, a first-year law associate in Manhattan, and Josephine Bell, a house slave in pre-Civil War Virginia. Lina is looking for a poster-child plaintiff for a class-action lawsuit on behalf of the descendants of slaves, and that search brings her attention to Josephine, who may have been the real artist behind paintings attributed to her mistress. With a focus that shifts effortlessly between the 21st and 19th centuries,
The House Girl
is "assured and arresting" (
Chicago Tribune
).
The good luck girls of Shipwreck Lane
-
Kelly Harms
Check Library Catalogue
ISBN-13:
9781250011381

ISBN-10:
1250011388


Janine Brown of Cedar Falls, Iowa, has just been announced as the winner of a dream home in Maine, which is great news for her - or them, as it turns out. Yep, there are two Janine Browns, and while the network running the sweepstakes figures out how to handle it, Janey Brown and Nean Brown (two
very
different people) head to Maine, where they discover that their differences might make for a very strong bond - well, once they get past their mutual antipathy. Both women (and Janey's spirited great aunt Midge) are wonderfully distinct characters you'll root for.
Reconstructing Amelia: a novel
-
Kimberly McCreight
Check Library Catalogue
ISBN-13:
9780062225436

ISBN-10:
006222543X

As in Megan Abbott's
Dare Me
, Kimberly McCreight's debut novel is a dark and disturbing look at the secret lives of teenaged girls.
Reconstructing Amelia
centres on the apparent suicide of high-achieving 15-year-old Amelia. Not long after her death, however, her mother, litigation lawyer Kate Baron, receives an anonymous text saying "Amelia didn't jump." Levelled by grief, Kate reconstructs the pieces of Amelia's life to find the truth and vindicate her daughter's memory. Alternating perspectives between Kate and Amelia, as well as Amelia's email messages and Facebook posts, ratchet up the suspense.
Contact your librarian for more great books!