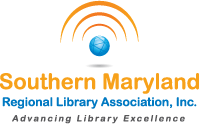 Online Resources / Library Catalog / Library Web Sites /


This service is brought to you by the Southern Maryland Regional Library
in cooperation with the public libraries of Calvert, Charles, & St. Mary's County.





Ring Shout

by

P. Djèlí Clark

The premise:

In 1920s Macon, Georgia, sorcerer D.W. Griffith's film The Birth of a Nation

has

unleashed an army of racist demonic monsters known as Ku Kluxes.



Starring:

a trio of battle-hardened Black women ready to protect their town from the cosmic horrors lying in wait: sword-wielding Maryse; sharpshooter Sadie; and World War I veteran Chef.



Who it's for:

This gruesome and darkly humorous alternate history will appeal to fans of Black-authored stories that interrogate the racist tropes of H.P. Lovecraft's fiction, like Victor LaValle's

The Ballad of Black Tom

.
Plain Bad Heroines

by

Emily M. Danforth; illustrated by Sara Lautman

Then:

In early 20th-century Massachusetts, a series of mysterious deaths at a girls' boarding school are linked to the provocative (and real) 1902 queer memoir

The Story of Mary MacLane

.



Now:

On the set of a high-profile horror film about the incident, creepy phenomena begin plaguing the cast and crew.



Read it for:

a sardonic metafictional storyline that blurs the lines between past and present; evocative black-and-white illustrations that capture the novel's eerie gothic tone.
The Loop

by

Jeremy Robert Johnson

What it is:

a fast-paced techno-thriller set in the small Oregon town of Turner Falls, where a biotech company loses control of an experiment with devastating potential fallout for the town and the entire human race.



For fans of:

a

pocalyptic s

tories that combine elements of horror with social satire, such as

Wanderers

by Chuck Wendig or Mira Grant's

Newsflesh series.



Reviewers say:

"unputdownable" (

Publishers Weekly

); "heart-pounding and deeply unsettling" (

Booklist

).
The Low, Low Woods

by

Carmen Maria Machado; illustrated by Dani

Welcome to...

Shudder-to-Think, Pennsylvania, a small coal-mining community beset by an illness that causes women to forget the grotesqueries they've witnessed.



Starring:

best friends El and Vee, two queer teenage girls investigating the bizarre goings-on in their town.



Art alert:

Dani's darkly expressive and scratchy artwork complements the graphic novel's creepy tone.
Books You Might Have Missed
The Pandora Room

by

Christopher Golden

What it's about:

When the mythological Pandora's Box is found in a subterranean Iraqi city, Department of Defense fixer Ben Walker is called in to investigate the threats coming both from the artifact itself and from the jihadist forces eager to harness its power.



Why you might like it:

This eerie claustrophobic chiller offers well-developed characters, formidable human and supernatural adversaries, and pulse-pounding tension.



Series alert:

The Pandora Room

is the 2nd Ben Walker novel, following the Bram Stoker Award-winning

Ararat

.
Darkness on the Edge of Town

by

Adam Christopher

What it's about:

Chief Jim Hopper reveals long-awaited secrets to Eleven about his former life as a police detective in New York City, confronting his past before the events of the hit series,

Stranger Things

.
The Dead Girls Club: A Novel

by

Damien Angelica Walters

What it's about

:

d

ecades after her friend's obsessive belief in a witch's ghost led to tragedy, Heather receives her late friend's necklace in the mail and discovers that she is being targeted by a vengeful killer.



Reviewers say:

"Especially

appealing to readers who grew up with R.L. Stine's Fear Street series

,

Walters' first novel will find fans among a wide range of horror readers."

(Booklist)
Contact your librarian for more great books!
If you are having trouble unsubscribing to this newsletter, please contact NextReads at 919-489-3713, 3710 Mayfair Street, Durham, NC 27707