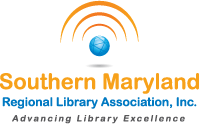 Online Resources / Library Catalog / Library Web Sites /


This service is brought to you by the Southern Maryland Regional Library
in cooperation with the public libraries of Calvert, Charles, & St. Mary's County.





This is Cuba: An American Journalist Under Castro's Shadow

by

David Ariosto

What happened:

In 2009, photojournalist David Ariosto headed to Cuba, where he worked for nearly two years, confronted by the harsh realities of daily life in Fidel Castro's country. He also returned many times afterwards to cover Castro's death, sonic attacks, political transitions, and more.



What it is:

a clear-eyed, eloquent mix of memoir and history.



Read this next:

Sarah Rainsford's

Our Woman in Havana

or Mark Kurlansky's

Havana

.
Deep Creek : finding hope in the high country

by

Pam Houston

The author of Contents May Have Shifted draws on her travels and homestead life in the Colorado Rockies in an essay collection on her ties to nature that explores the symbiotic relationship between humans and the earth
Focus on: Entertaining Essays
White Sands: Experiences from the Outside World

by

Geoff Dyer

What it is:

an elegant small volume of travel essays that asks big questions, such as: Who are we? Why are we here? Why do we travel?

What happened:

Seeking insight

, author Geoff Dyer journeyed to disparate locales, including Beijing to visit the Forbidden City, Tahiti to learn about the French artist Gauguin, Norway for the Northern Lights, New Mexico to see the land art installation "The Lightning Field," and Los Angeles to visit philosopher Theodor Adorno's former home.



Don't miss:

the final essay, which details a mild stroke suffered by the witty, insightful (and sometimes persnickety) Dyer.
Uganda Be Kidding Me

by

Chelsea Handler

What it is:

a collection of humorous essays by outspoken comedian and bestselling author Chelsea Handler, where she shares candid and sometimes ribald stories about her life, friends, flings, and travels (including to the Bahamas, Africa, Germany, and Switzerland).

Is it for you?

N

ot everyone will like Handler's particular type of no-holds-barred humor, but those who do can mix a margarita and settle in.



Read this next:

For another raucous look at traveling, try Chuck Thompson's

Smile When You're Lying: Confessions of a Rogue Travel Writer

.
Here, There, Elsewhere: Stories from the Road

by

William Least Heat-Moon

What it is:

A

cclaimed travel writer William Least Heat-Moon, who's known for his

lyrical writing and cross-country trips across the U.S.

, travels the world in this collection of 30 essays written over 30 years.



Locations include:

Japan, England, Wales, Italy, New Zealand.



Read it for:

Though many of the pieces were previously published in magazines, Heat-Moon took control of the editorial reins here, rearranging words and restoring deleted sections.
Contact your librarian for more great books!
If you are having trouble unsubscribing to this newsletter, please contact NextReads at 919-489-3713, 3710 Mayfair Street, Durham, NC 27707