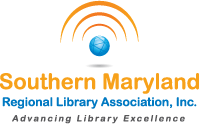 Online Resources / Library Catalog / Library Web Sites /


This service is brought to you by the Southern Maryland Regional Library
in cooperation with the public libraries of Calvert, Charles, & St. Mary's County.





Dapper Dan: Made in Harlem

by

Daniel R. Day

What it is:

a moving memoir by groundbreaking fashion designer Daniel Day, who parlayed the hustling skills he acquired as an impoverished Harlem youth into a successful career designing street wear.

Why it matters:

Day's designs, popularized by hip-hop artists and athletes, have left an indelible mark on black culture since the 1980s.





Want a taste?

"Fashion for me wasn't about expression. Fashion was about power."
Dressed in Dreams: A Black Girl's Love Letter to the Power of Fashion

by

Tanisha C. Ford

What it is:

a thoughtful, engaging coming-of-age memoir that explores the history and politics of the fashions that have come to define author Tanisha C. Ford's evolving sense of style.



Chapters include:

"Dashiki;" "Jheri Curl;" "Bamboo Earrings;" "Hoodie"



About the author:

Ford is a professor of Africana Studies and History at the University of Delaware and the author of

Liberated Threads: Black Women, Style, and the Global Politics of the Soul

.
The Sixth Man

by

Andre Iguodala with Carvell Wallace

What it's about:

NBA swingman, 2012 All-Star, and 2015 Finals MVP

Andre Iguodala's

remarkable life both on and off the court.



Topics include:

Iguodala's gold medal win in the 2012 Summer Olympics, his three NBA championship wins with the Golden State Warriors, and his success as a Silicon Valley investor.



Reviewers say:

"the best basketball memoir since Bill Russell's

Go Up for Glory

...a sports memoir for the ages" (

Booklist

).
Elvis in Vegas: The Heyday and Reinvention of the Las Vegas Show

by

Richard Zoglin

What it's about:

how Elvis Presley's 1969 career comeback revitalized the out-of-touch Las Vegas entertainment industry and made a lasting impact on the city's music scene.

Read it for:

an upbeat, richly contextualized portrait of the fruitful relationship between performer and city.





For fans of:

Rat Pack Confidential

and other rousing Sin City showbiz chronicles.
Hunger Makes Me a Modern Girl

by

Carrie Brownstein

What it is:

a vivid, occasionally dishy memoir from the co-founder of the pioneering riot grrrl trio Sleater-Kinney.



What's inside:

candid musings on Brownstein's fraught upbringing and chaotic coming-of-age, the sexism she's faced in the music industry, and Sleater-Kinney's squabbles and eventual breakup (though the band famously reunited to much fanfare in 2014).

Is it for you?

Portlandia

fans looking for scoop on Brownstein's Emmy-nominated work on the series won't find it here.
Punk Rock Blitzkrieg: My Life as a Ramone

by Marky Ramone with Rich

Herschlag

What it is:

a revealing memoir from drummer Marky Ramone (born Marc Bell), the last surviving member of 1970s New York band the Ramones.



Read it for:

Ramone's insights on his bandmates, including Joey's battles with obsessive compulsive disorder, Johnny's buttoned-up political conservatism, and DeeDee's addiction woes.



Who it's for:

Ramones devotees; punk and New Wave enthusiasts.
Punk: The Whole Story

by

Mark Blake

What it is:

a collection of articles, interviews, and photography from the pages of MOJO magazine that looks at the history of punk and the artists, music, and culture it spawned.



What's inside:

the full story of rock and roll's most rebellious offspring - the gigs, the three-chord classics, the scandals, successes and fashions, in all their safety-pinned glory.
Contact your librarian for more great books!
If you are having trouble unsubscribing to this newsletter, please contact NextReads at 919-489-3713, 3710 Mayfair Street, Durham, NC 27707