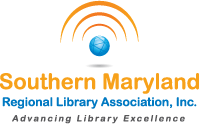 Online Resources / Library Catalog / Library Web Sites /


This service is brought to you by the Southern Maryland Regional Library
in cooperation with the public libraries of Calvert, Charles, & St. Mary's County.





Heaven and Hell: A History of the Afterlife
by

Bart D. Ehrman
What it is:

an accessible and thought-provoking look at historical conceptions of heaven and hell across continents, cultures, and faiths.



Topics include: the Epic of Gilgamesh

, Homeric Hades, Plato's views on the idea of an immortal soul, and what the Bible actually says about the afterlife.



About the author:

Noted biblical scholar Bart D. Ehrman is the author of numerous books about early Christianity, including Misquoting Jesus and Jesus Before the Gospels

.
Joan of Arc: A History
by

Helen Castor
What it's about:

the life and legend of Joan of Arc, the devout peasant girl who galvanized a divided France to defeat their English occupiers and later became a Catholic saint.



What sets it apart:

rather than a biography, this history of the Hundred Years' War examines the "Maid of

Orléans" as a social force, from the circumstances that allowed for her ascent to the later attempts to control her legacy.
Headscarves and Hymens: Why the Middle East Needs a Sexual Revolution
by

Mona Eltahawy
What it is: a well-researched, impassioned critique of difficulties faced by women in parts of the Arab world, with an exploration of their social and religious origins and the continued efforts of women to advocate for themselves.

Is it for you?

Egyptian-American author Mona Eltahawy isn't afraid to discuss distressing topics in depth, from her own experiences

with sexual harassment and assault to the difficult-to-eradicate practice of genital mutulation.
The Witches: Suspicion, Betrayal, and Hysteria in 1692 Salem
by

Stacy Schiff
What it's about: the road to and fallout of the notorious witch trials that took place in Salem, Massachusetts in 1692.

Read it for:

the analysis of the social, political and religious forces that created the perfect circumstances for paranoia and superstition to spiral out of control.



Author alert:

Guggenheim fellow and

Pulitzer Prize winner Stacy Schiff has also written biographies of historical and cultural notables such as Cleopatra, Vera Nabokov, Benjamin Franklin, and

Antoine de Saint-Exupéry.
Contact your librarian for more great books!
If you are having trouble unsubscribing to this newsletter, please contact NextReads at 919-489-3713, 3710 Mayfair Street, Durham, NC 27707