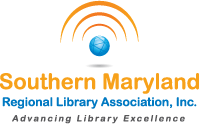 Online Resources / Library Catalog / Library Web Sites /


This service is brought to you by the Southern Maryland Regional Library
in cooperation with the public libraries of Calvert, Charles, & St. Mary's County.





Hope's highest mountain

by

Misty M. Beller

"In 1886, Ingrid Chastain is en route to deliver vaccines to a Montana mining town when an accident leaves her alone and injured in the wilderness. When rescue comes in the form of a mysterious mountain man, she's hesitant to trust him, but the journey ahead will change their lives."
Strands of Truth

by

Colleen Coble

What it is:

a compelling romantic suspense story that delves into the cutting-edge world of DNA testing and medical research.



What happens:

Marine biologist Harper Taylor, who believes she has no living relatives, is surprised that DNA results show she has a half-sister. After her business partner/mentor is attacked and Harper and her half-sister are almost kidnapped,

she grows closer to her mentor's son as they try to sort out what's going on and keep the business afloat

.
Listening to love

by

Beth Wiseman

"Lucas Shetler lives in a strict Old Order Amish district. His community hasn't embraced the technology common in other Amish communities, so they live without phones and keep food refrigerated with ice blocks. Lucas's family is intent on staying detached from the outside world. Natalie Collins is the furthest from Amish one can be. She's grown up with any convenience she could want but is carrying a past of pain and broken relationships with her family. She's pursuing a career in veterinary medicine, and falling in love with Lucas isn't in the plan. As Natalie and Lucas start to reckon with a future that neither of them expected, they encounter family opposition from all sides. As the people they love try to force their own plans onto the couple, Lucas and Natalie realize how difficult it will be to stay true to themselves and one another"
Catching Christmas

by

Terri Blackstock

Featuring:

rookie lawyer Sydney, whose firm is laying off employees; her grandmother Callie, who's in a wheelchair and has dementia; and Finn, a down-on-his-luck cab driver and former chef.



What happens:

With Sydney busy trying to keep her job, Callie calls on Finn to drive her to appointments, and to help her with her Christmas project: finding a date for Sydney.

For fans of:

sweet, fresh

Christmas romances with bits of humor.
His Promise: An Amish Christmas in Hart County

by

Shelley Shepard Gray

What it's about:

Amish pet sitter Grace King is spending a lonely Christmas season with a dachshund named Snooze, who's quicker than his name would indicate. Then she meets her closest neighbor, an Amish firefighter who broke her sister's heart three years earlier (and whom she had a crush on),

as suspicious fires plague the area

.



Series alert:

This is the 6th and final entry in the Amish of Hart County, a romantic suspense series set in Kentucky that began with

Her Secret

.
The Christmas Star

by

Donna VanLiere

Featuring:

Maddie, a precocious seven-year-old foster child; Gabe Rodriguez, a kind maintenance worker at her school; and Amy Denison, her new after-school teacher.

What happens:

Maddie finds out that Gabe isn't married and decides to find him a girlfriend. What she doesn't know is that the lady she's picked out for him is someone he already knows.





For fans of:

spunky matchmaking kids,

second-chance romances,

and feel-good Christmas stories.
The White Christmas Inn

by

Colleen Wright

The place:

Vermont's picture-perfect Evergreen Inn, owned by

Jeanne and Tim, who have grown apart amid financial troubles. They are helped by Iris, the elderly former owner, and Luke, her visiting grandson.





Guests include:

Hannah, who's been coming to the inn since she was a girl, whose groom cancels their Christmas wedding;

her best friend, Audrey, whose military husband can't get there due to the snow; children's book author Molly, suffering from writer's block; and widower Marcus and his two daughters, forced to stop there by a blizzard.



For fans of:

Hallmark Christmas movies; charming romances featuring multiple couples.
Contact your librarian for more great books!
If you are having trouble unsubscribing to this newsletter, please contact NextReads at 919-489-3713, 3710 Mayfair Street, Durham, NC 27707