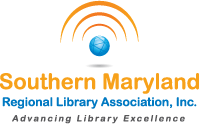 Online Resources / Library Catalog / Library Web Sites /


This service is brought to you by the Southern Maryland Regional Library
in cooperation with the public libraries of Calvert, Charles, & St. Mary's County.





A Beginner's Guide to Japan: Observations and Provocations

by

Pico Iyer

What it is:

lyrical, thought-provoking snippets and essays that ponder life in Japan, covering such varied topics as silence, signage, emotion, clothing, anime, baseball and more.



About the author:

British-born bestselling travel writer Pico Iyer is married to a Japanese woman and the country is his adopted home.



Want a taste?

"Being in Japan has taught me to say, 'I wonder,' more often than 'I think.'"
How to Be a Family: The Year I Dragged My Kids Around the World to Find a New Way...

by

Dan Kois

What it's about:

A dad humorously details the year his stressed Northern Virginia family gave up regular life for three months each in New Zealand, the Netherlands, Costa Rica, and small-town Kansas.



The family:

journalist father and podcast host Dan, lawyer mom Alia, and their daughters 11-year-old Lyra and nine-year-old Harper.



Read this next:

For a more nature-inspired family travel memoir, try Michael Lanza's

Before They're Gone

.
On the Plain of Snakes: A Mexican Journey

by

Paul Theroux

What happened:

Erudite 70-something

travel writer Paul Theroux drove the entire length of the U.S.-Mexico border alone, crossing over the border multiple times; he also visited Mexico City, Oaxaca, Chiapas, and other areas.



Why you should read it:

Theroux saw the border situation up close, met locals,

witnessed the monarch butterfly migration,

visited historic locations, taught writing, and learned about drug cartels and corruption.



Read this next:

Richard Grant's

God's Middle Finger

, about his trip through the Sierra Madres;

or, f

or a penetrating look at both U.S. borders, try Stephanie Elizondo Griest's

All the Agents and Saints.
The Emperor Far Away: Travels at the Edge of China

by

David Eimer

What it's about:

British journalist David Eimer, who'd lived in China for years, traveled the country's edges, including

the Islamic area of Xinjiang province and the forbidden zone of Tibet,

speaking with the often overlooked ethnic groups who face social and political discrimination from the Han Chinese majority.



Did you know?

China borders 14 countries and has 55 officially recognized ethnic minorities.





Why you might like it:

Eimer provides a unique view of an unfamiliar China in this compelling, vibrant book.
Northland: A 4,000-Mile Journey Along America's Forgotten Border

by

Porter Fox

What it is:

a beautifully written, reflective look at the border region between the United States and Canada, which traces the area's rich history (including Native Americans' roles) and draws on three years of exploration

from Maine to Washington

via car, canoe, foot, and freighter.



Did you know?

"Before September 11, 2001, half of the 119 border crossings between the U.S. and Canada were unguarded at night."

Read this next:

F

or more on the U.S.-Canadian border, pick up

Brian Castner's

Disappointment River

.
The Marches: A Borderland Journey Between England and Scotland

by

Rory Stewart

What it's about:

Rory Stewart has written about Iraq (

Prince of Marshes

) and Afghanistan (

The Places In Between

), but this journey is more intimate: it's the landscape of his homeland, the border between England and Scotland, and he walked it with his 89-year-old Scottish father.



What's inside:

family stories as well as thoughtful musings on the plants, animals, conflicts, people (from Romans to modern-day locals), and more that have shaped this stunning area.



Read this next:

Max Adams'

In the Land of Giants

,

another richly detailed book that engagingly mixes British history and travel.
Contact your librarian for more great books!
If you are having trouble unsubscribing to this newsletter, please contact NextReads at 919-489-3713, 3710 Mayfair Street, Durham, NC 27707