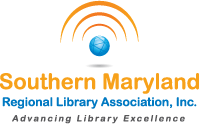 Online Resources / Library Catalog / Library Web Sites /


This service is brought to you by the Southern Maryland Regional Library
in cooperation with the public libraries of Calvert, Charles, & St. Mary's County.





Eli's Promise

by

Ronald H. Balson

Germany, 1946: Despite the betrayal of his employee-turned-war-profiteer Max Poleski, Polish Jewish businessman Eli Rosen and his son Isaac have both survived the Holocaust and managed to reunite. With no sign of his wife Esther however, Eli begins the daunting task of searching for her in a sea of displaced people.

Chicago, 1965:

Eli learns that Max is up to his old ways, exploiting political corruption and the Vietnam War for financial gain. Seeing a chance to stop the destruction of more lives, Eli's new plan is to bring Max to justice by any means necessary.
The Lost Shtetl

by

Max Gross

Where it's set:

Kreskol, an insular Polish shtetl so isolated that its residents escaped the horrors of the Holocaust and the rest of the 20th century.



What happens next: A divorcee's flight from the village inadvertently sets off a chain of events that will drag Kreskol and its people into the 21st century, for better or worse.

Read it for:

the surprising moments of absurdity and

laugh-out-loud humor in this thought-provoking novel.
Dark Tides: A Novel

by

Philippa Gregory

What it is:

A sequel to Tidelands finds 17th-century London warehouse owner Alinor reuniting with a man from her past while reaching out to her brother in war-torn New England for proof of her son's survival.



Reviewers say:

"Gregory's talent for evoking time and place is on full display."

(Publishers Weekly)
Actress

by

Anne Enright

What it is: a character-driven account of the larger-than-life personality and career of Irish acting legend Katherine O'Dell, as told by her novelist daughter Norah.

Read it for: the engaging portrait of well-meaning but complex Katherine, who struggles to navigate fame and single motherhood in an era without models for either.

About the author:

Irish writer Anne Enright's previous

novels include The Green Road and Man Booker Prize-winning The Gathering

.
Marlene

by

C. W. Gortner

What it's about: the compelling professional and personal lives of legendary German-American actress Marlene Dietrich.

Why you might like it: Gortner revels in the details of formative eras in Dietrich's life, from the seductive and seedy cabaret scene of Weimar Berlin to the star-studded USO tour she participated in during World War II.

Try this next: The Only Woman in the Room

by Heather Terrell, which tells the story of Austrian actress and scientist Hedy Lamarr and her unique contributions to the war effort.
Isadora

by

Amelia Gray

What it is:

a moody and character-driven depiction of iconoclastic dancer and choreographer Isadora Duncan, set primarily in 1913 just after the drowning deaths of her two young children.



Read it for:

the lyrical writing style, which perfectly fits the drama and sensuality of the woman herself.



Reviewers say: Isadora

is "

a mythic, fiercely insightful, mordantly funny, and profoundly revelatory portrait of an intrepid and indelible artist" (Booklist

).
Contact your librarian for more great books!
If you are having trouble unsubscribing to this newsletter, please contact NextReads at 919-489-3713, 3710 Mayfair Street, Durham, NC 27707