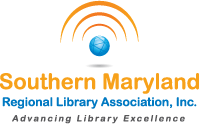 Online Resources / Library Catalog / Library Web Sites /


This service is brought to you by the Southern Maryland Regional Library
in cooperation with the public libraries of Calvert, Charles, & St. Mary's County.





The Boatman's Daughter

by

Andy Davidson

What it is:

a violent and atmospheric Southern Gothic set in a fictional Arkansas bayou.



Starring:

hardscrabble 21-year-old Miranda Crabtree, reluctant ferrywoman to an unstable preacher whose sinister criminal enterprises she can no longer overlook.



Read it for:

a tense, world-building fable populated by monsters both human and supernatural.
The Deep

by

Alma Katsu

All aboard!

Four years after surviving the sinking of the

Titanic

, Irish nurse Annie books passage on its sister ship, the

Britannic,

where she encounters the same eerie phenomena that plagued the fateful voyage.



Want a taste?

"Some days, she wakes from nightmares of black water rushing into her open mouth, freezing her lungs to stone."

Why you might like it:

Though both voyages' outcomes will already be well known to readers,

Alma Katsu imbues her well-researched novel's evocative dual timeline with nail-biting suspense.
Outcast Volume 1: A Darkness Surrounds Him

by

Robert Kirkman; illustrated by Paul Azaceta

What it's about:

brooding demon-magnet Kyle Barnes' violent misadventures in exorcism, for which he has a reluctant aptitude.





Art alert:

Paul Azaceta's bold and shadowy artwork ramps up the tension in this slow-burning graphic novel.



Series alert:

Outcast

kicks off the titular ongoing series created by

The Walking Dead

's Robert Kirkman; a TV adaptation starring Patrick Fugit (

Almost Famous

) ran for two seasons on Cinemax.
A Head Full of Ghosts

by

Paul Tremblay

15 years ago:

Desperate to make ends meet in the wake of their teen daughter Marjorie's apparent demonic possession, the suburban Barrett family allowed a reality TV crew to film the girl's exorcism.

Now: Marjorie's sister Merry recounts the tragic ordeal to a journalist, attempting to puzzle out what

really

happened to her older sibling.



Movie buzz:

Antlers

director Scott Cooper will helm a forthcoming film adaptation starring Margaret Qualley (

Once Upon a Time in Hollywood

).
Over Your Dead Body

by

Dan Wells

What it's about:

On the prowl for the last of the Withered who killed his family, demon hunter John Wayne Cleaver is accompanied by girlfriend Brooke, who carries the souls of the dead inside her. When John's first love Marci suddenly sets up shop in Brooke's head, things get

very

complicated...



Series alert:

Over Your Dead Body

is the 5th of the fast-paced John Cleaver novels; newcomers will want to start with

I Am Not a Serial Killer

.



For fans of:

TV's

Supernatural

.
Contact your librarian for more great books!
If you are having trouble unsubscribing to this newsletter, please contact NextReads at 919-489-3713, 3710 Mayfair Street, Durham, NC 27707