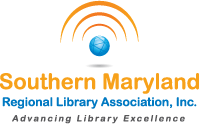 Online Resources / Library Catalog / Library Web Sites /


This service is brought to you by the Southern Maryland Regional Library
in cooperation with the public libraries of Calvert, Charles, & St. Mary's County.





Take Me Apart
by

Sara Sligar
Starring:

Kate Aitken, a troubled archivist; Miranda Brand, an iconoclastic (and recently deceased) photographer who left behind a disorganized and disquieting body of work; Miranda's son Theo, who hired Kate to deal with his mother's papers.

What goes wrong:

Her natural curiosity about the aloof Brand family coupled with the intimacy of her assignment lead Kate to start crossing personal and professional lines in pursuit of the truth about Miranda's life and death, and soon she's in serious danger.
The End of October
by

Lawrence Wright
What it's about:

A

highly contagious new virus has appeared in an Indonesian refugee camp, and the World Health Organization has dispatched a renowned epidemiologist to study it. But when a carrier goes on hajj to Mecca, millions of his fellow pilgrims are exposed and soon enough the disease begins to pose an existential threat to all of humanity.



Author alert: Pulitzer Prize-winning writer Lawrence Right is best known for his nonfiction, including The Looming Tower, Going Clear, and

God Save Texas.
The Visitors
by

Catherine Burns
What it's about: Middle-aged Miriam Zetland lives a reclusive life in a tumbledown seaside mansion with her cruel and overbearing brother John, a former school teacher who spends most of his time in the cellar building model airplanes -- and occasionally receiving visitors whom Miriam never gets to meet.

Read it for:

the atmospheric and creepy tone, which builds tension slowly and deliberately until circumstances force Miriam to get closer to the disturbing secrets her brother has been hiding behind the (locked) cellar door.
Baby Doll
by

Hollie Overton
What it is: an intricately plotted story of survival in which a woman held captive since her teenage years fights to rebuild her life and keep her kidnapper behind bars.

Starring:

Lily Riser, who has spent the last eight years trapped in a basement; Rick Hanson, a high school English teacher and Lily's kidnapper who is determined to punish her for escaping; Abby Riser, Lily's twin sister who faced her own struggles while Lily was missing; and Sky, Lily's young daughter who has never lived in the outside world.
The Turn of the Key
by

Ruth Ware
Too good to be true: On the surface Rowan Caine's new nanny job seems great -- the girls are charming, the parents seem nice, and she'll be living with them in a beautiful house in the Scottish countryside

What happens next:

Once Rowan takes off her rose-colored glasses she starts noticing creepy things about her employers and their house, and when one of the children is found dead, Rowan becomes the prime suspect.



Why you might like it: This homage to the Henry James novel The Turn of the Screw

is framed as a letter Rowan is writing to her lawyer from prison as she tries to defend herself and figure out what really happened.
Contact your librarian for more great books!
If you are having trouble unsubscribing to this newsletter, please contact NextReads at 919-489-3713, 3710 Mayfair Street, Durham, NC 27707