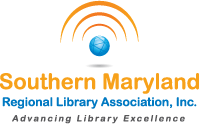 Online Resources / Library Catalog / Library Web Sites /


This service is brought to you by the Southern Maryland Regional Library
in cooperation with the public libraries of Calvert, Charles, & St. Mary's County.





A Measure of Belonging: Twenty-One Writers of Color on the New American South

by

Cinelle Barnes (editor)

What it is:

a collection of

wide-ranging

essays about belonging written by people of color who have lived or are living in the Southern United States.



Writers include:

Kiese Laymon; Toni Jensen; Soniah Kamal; Joy Priest; Natalia Sylvester; Regina Bradley; Aruni Kashyap; Ivelisse Rodriguez.



Reviewers say:

"A sweet Southern sampling" (

Kirkus Reviews

); "a clear and nuanced picture of the contemporary south, delivered with humor, sass, and pride" (

Booklist

).
The National Road: Dispatches from a Changing America

by

Tom Zoellner

What's inside:

14

entertaining, evocative essays filled with

incisive musings on change and place and covering

the author's eclectic travels, usually in a car, across the U.S. over three decades.



Locations include:

Spillville, Iowa (where

Dvořák

composed

Symphony No. 9);

a porn studio in Los Angeles; the streets of St. Louis; a Mormon historical site after hours; his grandmother's house in Arizona.



For fans of:

William Least Heat-Moon's classic

Blue Highways

; Paul Theroux's

Deep South

; James and Deborah Fallows'

Our Towns

.
The Moth and the Mountain: A True Story of Love, War, and Everest

by

Ed Caesar

What it's about:

the redemption journey of traumatized Great War veteran Maurice Wilson, who in 1933 flew a biplane to Everest to attempt a first solo ascent.



Reviewers say:

"Irresistible...Caesar is a terrific writer...

The Moth and the Mountain

has many, many riveting moments of storytelling and insight."

(BookPage)
Desert Solitaire: A Season in the Wilderness

by

Edward Abbey

What it is:

a classic account, first published in 1968, of author Edward Abbey's experiences, observations, and reflections as a seasonal park ranger in 1950s Arches National Monument in Utah, including a trip by boat down Glen Canyon.



Want a taste?

"The ravens cry out in husky voices, blue-black wings flapping against the golden sky."



Read this next:

for a newer contemplative look at the desert, try

Ben Ehrenreich's

Desert Notebooks

; for another lyrical look at national parks, pick up Terry Tempest Williams'

The Hour of the Land

.
Leave Only Footprints: My Acadia-to-Zion Journey through Every National Park

by

Conor Knighton

The impetus:

his fiancée unexpectedly called things off (and then got engaged to her co-worker), leaving him at a crossroads.



What it is:

a thematically arranged (Animals, God, Ice, Love, People, etc.), personal look at 59 U.S. national parks over the course of a year.



Did you know?

As part of a video series on the National Park Service's 100th anniversary in 2016, the author, a

CBS Sunday Morning

correspondent, also did TV segments at several of the locations he visited.
Upstream: Selected Essays

by

Mary Oliver

What's inside:

a lyrical collection of essays by Pulitzer Prize-winning poet Mary Oliver, who died in 2019, that describes her lifelong wanderings in nature and how it inspired her creatively

.





Why you might like it:

Oliver contemplates artistic labor, observation, and great thinkers and writers of the past.



Want a taste?

"I could not be a poet without the natural world. Someone else could. But not me. For me the door to the woods is the door to the temple."
Contact your librarian for more great books!
If you are having trouble unsubscribing to this newsletter, please contact NextReads at 919-489-3713, 3710 Mayfair Street, Durham, NC 27707