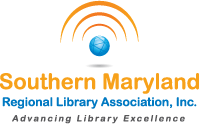 Online Resources / Library Catalog / Library Web Sites /


This service is brought to you by the Southern Maryland Regional Library
in cooperation with the public libraries of Calvert, Charles, & St. Mary's County.





The Wolf in the Whale

by

Jordanna Max Brodsky

Starring:

Omat, a young

angakkuq

(shaman) of the Inuit who embarks on a journey to save the tribe from starvation -- and finds an unexpected ally in Norseman Brandr.



Why you might like it:

With a nod to the Vinland sagas, this novel vividly depicts a world inspired by Inuit and Norse legend as it presents the compelling coming-of-age story of its gender nonbinary protagonist.



You might also like:

Kim Stanley Robinson's

Shaman

or Michael Crichton's

Eaters of the Dead

.
The Kingdom of Copper

by

S.A. Chakraborty

What it is:

The much-anticipated 2nd book in the Daevabad trilogy, set five years after the events of

The City of Brass

.



(Re)introducing:

healer (and unwilling bride) Nahri, the now-exiled Prince Ali, and daeva warrior Dara.



Why you might like it:

Drawing on Middle Eastern history and folklore, this novel plunges readers into a vividly drawn world of dangerous magic, conflicted family loyalties, and political intrigue.
Black Leopard, Red Wolf

by

Marlon James

What it is:

a lush and, at times, surreal Afrofantasy novel by the author of

A Brief History of Seven Killings

.



Reviewers say:

The New York Times'

Michiko Kakutani describes the novel's African-inspired setting as "a place mapped by Gabriel García Márquez and Hieronymus Bosch with an assist from Salvador Dalí."



You might also like:

Charles Saunders'

Imaro

, Kai Ashante Wilson's

The Sorcerer of the Wildeeps

.
The Raven Tower

by

Ann Leckie

What it's about:

Protecting the kingdom of Iraden is a god known as the Raven, whose chosen incarnation, or "Lease", gains great power in exchange for ritualistic self-sacrifice.



Why you might like it:

compelling narration from unusual perspectives and a layered, leisurely paced approach to world-building add up to a thought-provoking and stylistically complex novel.



Author alert:

Having won a slew of awards for her Imperial Radch space opera trilogy, author Ann Leckie now tackles epic fantasy.
The Ruin of Kings

by

Jenn Lyons

Featuring:

Kihrin, the street thief who, in discovering his true heritage, also stumbles upon what may be his destiny; Talon, the shape-shifting demon that "helps" Kihrin tell his story; and

Thurvishar D'Lorus

, the chronicler who supplies additional context through (snarky) footnotes.



Series alert:

This debut kicks off the Chorus of Dragons series, a sprawling epic fantasy saga that

Kirkus Reviews

calls a "

virtually un-put-down-able read."





For fans of:

The Name of the Wind

by Patrick Rothfuss.
Kindred

by

Octavia E. Butler

What it's about:

T

ransported back in time to a Maryland plantation,

Dana, a black woman living in 20th-century Los Angeles, discovers that two of the people she meets in the past -- planter's son Rufus and enslaved Alice -- are her ancestors.



Want a taste?

"I lost an arm on my last trip home. My left arm. And I lost about a year of my life and much of the comfort and security I had not valued until it was gone."
Weave a Circle Round

by

Kari Maaren

What it's about:

Awkward 14-year-old Freddy Duchamp just wants to be left alone. Too bad eccentric new neighbors Josiah and Cuerva Lachance, who have just moved into the creepy old house on her street, have big plans for Freddy.



Why you might like it:

Rife with literary allusions,

Weave a Circle Round

incorporates fantastical elements into an engaging coming-of-age story.



For fans of:

Pamela Dean's

Juniper, Gentian, and Rosemary

.
Contact your librarian for more great books!
If you are having trouble unsubscribing to this newsletter, please contact NextReads at 919-489-3713, 3710 Mayfair Street, Durham, NC 27707