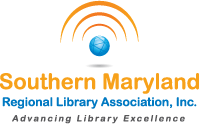 Online Resources / Library Catalog / Library Web Sites /


This service is brought to you by the Southern Maryland Regional Library
in cooperation with the public libraries of Calvert, Charles, & St. Mary's County.





Every Day Is Saturday: Recipes + Strategies for Easy Cooking, Every Day of the Week

by

Sarah Copeland

What it is:

an inspiring cookbook with e

asy-to-follow recipes plus

tips on kitchen organization, planning, and substitutions (including gluten- and dairy-free options)

that'll help you create nurturing food all week long

.



Recipes include:

Family Waffles

, Chocolate Snaking Loaf, Green Goddess Salad Bowls,

Creamy Mushroom Soup,

Braised Short Rib Supper, All-Occasion Taco Feast, Hungarian Baked Rice Pudding.
Making Space, Clutter Free: The Last Book on Decluttering You'll Ever Need

by

Tracy McCubbin

W

hat it is:

a decluttering book that addresses why clutter happens

and

how to stop it by focusing on seven emotional blocks (such as "My Fantasy Stuff for My Fantasy Life") in addition to organizing advice.



Want a taste?

"What I have discovered over the thousands of decluttering jobs I have done is that when clutter has gotten the upper hand, there is inevitably an emotional root."



Did you know?

F

amilies in the United States have 3.1% of the world's children, but buy 40% of toys sold.
Dappled: Baking Recipes for Fruit Lovers

by

Nicole Rucker

What it is:

the debut cookbook of a popular California pastry chef and restaurateur who offers a wide variety of fruit-based recipes, from classics to new ideas, as well as tips on buying and using fruit.



Recipes include:

Raspberry Scones, Fruit Soup, Jam-Filled Doughnuts, Sour Lemon Cakes, Tomato Pudding, Fermented Banana Cake.



Read this next:

For another book by an innovative, knowledgeable pastry chef who clearly loves her work, try Stella Park's

BraveTart

.
The Complete Diabetes Cookbook: The Healthy Way to Eat the Foods You Love

by

America's Test Kitchen

What's inside:

more than 400 diabetes-friendly recipes tested for flavor and healthfulness and created with help from

a registered dietitian and a medical doctor. Nutrition information is also provided for each recipe.



Recipes include:

Muesli, Curried Chicken Skewers, Spinach Lasagna, Mexican Pork and Rice, Squash and Tomato Tian, Holiday Cookies.



Winner of...

the 2019 IACP Award for Health & Special Diet Cookbook
Pasta, Pane, Vino: Deep Travels Through Italy's Food Culture

by

Matt Goulding

What it is:

a tour of Italian food, culture and history, highlighting the chefs, shepherds, fisherman, farmers and grandmothers who bring the pizzas, pastas and other regional delicacies to life.

Winner of...

the 2019 IACP Award for Culinary Travel
Soul: A Chef's Culinary Evolution in 150 Recipes

by

Todd Richards

What it is:

the James Beard Award-nominated chef shares recipes from his personal culinary exploration of soul food, describing how its traditions can be both a tribute to culture and an invitation to explore, in a volume that offers ingredient-organized recipes.



Recipes include:

Hot-Chicken-Style Country-Fried Lamb Steak, Blueberry-Sweet Tea-Brined Chicken Thighs and Collard Greens with Ham Hocks

Winner of...

the 2019 IACP Award for American
Contact your librarian for more great books!
If you are having trouble unsubscribing to this newsletter, please contact NextReads at 919-489-3713, 3710 Mayfair Street, Durham, NC 27707