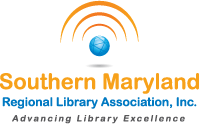 Online Resources / Library Catalog / Library Web Sites /


This service is brought to you by the Southern Maryland Regional Library
in cooperation with the public libraries of Calvert, Charles, & St. Mary's County.





Almost Everything: Notes on Hope

by

Anne Lamott; narrated by Anne Lamott

What it's about:

This candid, funny essay collection from the bestselling author of

Hallelujah Anyway

reflects on hope, encouraging readers to rely on its power even when things look grim.



Narration:

Anne Lamott's calm reading

capably

complements her own inspirational

insights.
Heavy: An American Memoir

by

Kiese Laymon; narrated by Kiese Laymon

What it's about:

In his compelling and complex memoir, Kiese Laymon examines the burdens of the frequently policed and politicized black male body. Growing up obese in 1980s Mississippi, his was no exception, and he grappled with abuse, anorexia, and addiction.



Narration:

Laymon's rich, poetic cadence makes for an evocative and thought-provoking listen.
Once Upon a River

by

Diane Setterfield; narrated by Juliet Stevenson

What's the story?

When the seemingly dead body of a child reanimates hours after arriving at an ancient inn on the Thames, three families try to claim her.



Reviewers say:

"Setterfield masterfully assembles an ensemble of wounded, vulnerable characters who, nevertheless, live by the slimmest margins of hope--hope that springs from family, from the search for meaning, from people's decency to strangers, from the belief that truth heals and sets one free." (Kirkus Reviews

)
A Very Large Expanse of Sea

by

Tahereh Mafi; narrated by Priya Ayyar

What it's about:

When Shirin (loves break-dancing, wears a hijab) starts at a new school the year after 9/11, she's unsurprised by the anti-Muslim hostility she faces. She knows better than to let her guard down -- not even for Ocean, a classmate who seems genuinely into her.



Narration:

Priya Ayyar skillfully embodies the inner turmoil of this realistic young adult novel's sympathetic 16-year-old protagonist.
The Greatest Love Story Ever Told: An Oral History

by

Megan Mullally and

Nick Offerman; narrated by

Megan Mullally and

Nick Offerman

What it's about:

In this frank and bawdy conversation, "mismatched" couple Megan Mullally (

Will and Grace

) and Nick Offerman (

Parks and Recreation

) chat about their lives and love.

Narration:

The pair's raucous rapport is reminiscent of comedy podcasts; music performed by Mullally peppers each chapter break.
The Library Book

by

Susan Orlean; narrated by Susan Orlean

What's the story?

In April 1986, a devastating fire engulfed the main branch of the Los Angeles Public Library, destroying over one million books and leading to the building's seven-year closure. Was it an accident...or arson?

Narration:

Susan Orlean's

Audiofile

Earphones Award-winning recording offers plenty of warmth, humor, and intrigue.
Trust Me

by

Hank Phillippi Ryan; narrated by Saskia Maarleveld

What it's about:

the improbable connection between Ashlyn Bryant, an accused murderer who vehemently denies her guilt, and Mercer Hennessey, the journalist assigned to cover Ashlyn's likely conviction.



Narration:

Saskia Maarleveld's well-paced narration draws readers into this twisty, intricately plotted thriller.
Contact your librarian for more great audiobooks!
If you are having trouble unsubscribing to this newsletter, please contact NextReads at 919-489-3713, 3710 Mayfair Street, Durham, NC 27707