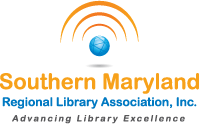 Online Resources / Library Catalog / Library Web Sites /


This service is brought to you by the Southern Maryland Regional Library
in cooperation with the public libraries of Calvert, Charles, & St. Mary's County.





Generation Friends: An Inside Look at the Show That Defined a Television Era

by

Saul Austerlitz

The one with: an engaging look at beloved sitcom

Friends

, featuring behind-the-scenes dish and interviews with the show's creators.

So no one told you...

t

he show's original title was

Insomnia Cafe

; comedian Janeane Garofalo was almost cast as Monica.



Try this next:

For another nostalgic book commemorating

Friends'

25th anniversary, check out Kelsey Miller's

I'll Be There For You.
Queen Meryl: The Iconic Roles, Heroic Deeds, and Legendary Life of Meryl Streep

by

Erin Carlson

What it is:

a fast-paced and gossipy chronicle of Meryl Streep's ascendancy to movie stardom: with 21 nods (and three wins), she's the most nominated actor in Academy Awards history.



Is it for you?

Readers looking for more insights into Streep's off-camera life won't find many here, though Michael Schulman's

Her Again: Becoming Meryl Streep

offers plenty of dish on the actor beyond her screen persona.
Country Music: An Illustrated History

by

Dayton Duncan and Ken Burns

What it's about:

the evolution of American country music in the 20th century and the influential musicians who have shaped the genre.



What's inside:

richly detailed illustrations, including album jackets, memorabilia, and rare concert photos.



Book buzz:

Country Music

is the companion to the eight-part PBS series of the same name.
The Queens of Animation: The Untold Story of the Women Who Transformed the World...

by

Nathalia Holt

Who it's about:

Walt Disney Studios' pioneering women animators, who for decades were instrumental to the studio's many successes but received little recognition for their efforts.



Why you might like it:

This resonant story of workplace sexism and harassment celebrates the creatives responsible for the stories loved by generations of Disney fans.



For fans of:

Mallory O'Meara's

The Lady from the Black Lagoon: Hollywood Monsters and the Lost Legacy of Milicent Patrick

.
NFL Century: The One-Hundred-Year Rise of America's Greatest Sports League

by

Joe Horrigan

What it is: a richly detailed big-picture survey of the National Football League's first 100 years, laden with pub trivia-ready factoids.



Topics include:

the league's origins in Canton, Ohio; its ever-evolving management and ownership; player eligibility requirements.



Author alert:

Former Pro Football Hall of Fame executive director Joe Horrigan brings his insider knowledge of the game to this lively and illuminating history.
Audience of One: Donald Trump, Television, and the Fracturing of America

by

James Poniewozik

What it's about:

how television's dominance as an increasingly political medium spurred the rise of Donald Trump: "Without TV, there's no Trump."



What's inside:

chapters structured like episodes in a TV season, culminating in a sobering "Finale."





Don't miss:

thought-provoking insights on how reality TV (including

The Apprentice

) has influenced Trump and his supporters' worldviews.
Year of the Monkey

by

Patti Smith

What it's about: National Book Award-winning author and musician Patti Smith reflects on a surreal and tumultuous 2016.



What happened:

Smith mourned the death and declining health of longtime friends Sandy Pearlman and Sam Shepard, grappled with aging on the eve of her 70th birthday, and reckoned with the "terrible soap opera called the American election."



Reviewers say:

"Smith casts a mesmerizing spell with exquisite prose" (

Publishers Weekly

).
Contact your librarian for more great books!
If you are having trouble unsubscribing to this newsletter, please contact NextReads at 919-489-3713, 3710 Mayfair Street, Durham, NC 27707