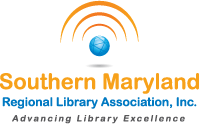 Online Resources / Library Catalog / Library Web Sites /


This service is brought to you by the Southern Maryland Regional Library
in cooperation with the public libraries of Calvert, Charles, & St. Mary's County.





A Small Zombie Problem

by

K.G. Campbell

Starring:

lonely August DuPont, who's never been allowed outside his family's ramshackle mansion until he receives an invitation from an aunt he didn't know he had.



What happens:

August gets a crash course in eerie family history, as well as a new companion: Claudette, the undead relative who follows him home.



Series alert:

This goofy and ghoulish illustrated book is the 1st in the Zombie Problems series.
Sea Sirens

by

Amy Chu and Janet K. Lee

What it's about:

Wiping out on a huge wave plunges surfer Trot and her one-eyed cat Cap'n Bill deep into the undersea realm of the mermaid-like Sea Sirens, where war with the Sea Serpents is looming -- and Trot's beloved grandfather might be caught in the middle.



Read it for:

a fast-paced fantasy filled with eye-catching art and dreamy details.



Try this next:

Katie O'Neill's

Aquicorn Cove

, another colorful graphic novel about imaginary sea creatures.
The Oddmire, Book One: Changeling

by

William Ritter

What it's about:

Troublemakers Tinn and Cole have been raised as human twins, but one of them is actually a goblin changeling -- and neither of them knows which one.



What happens:

When they learn that the goblin must return to the horde or else the Wild Wood's magic will die, Tinn and Cole set out on a hazardous quest for answers about who they are.



Who it's for:

This series starter will grab readers who prefer dark, mischievous fantasy.
My Fate According to the Butterfly

by

Gail D. Villanueva

What it's about:

A black butterfly is a death omen, so after one lands on superstitious almost-11-year-old Filipina Sab, she decides to spend her final week discovering the truth about why her sister won't talk to their dad anymore.



Read it for:

a funny pet duck, an honest look at a tough family situation, and you-are-there descriptions of Manila (including snippets of Tagalog).



Further reading:

For a very different taste of Manila, try Marie Miranda Cruz's

Everlasting Nora

.
The Crooked Sixpence

by

Jennifer Bell

Welcome to:

the secret underground city of Ludinor, where "uncommon" objects are more than they seem: belts make people fly, bicycle bells talk, and toilet brushes are weapons.



What happens:

After a suitcase portal transports them to Ludinor, 11-year-old Ivy and her brother Seb are targeted by a sinister group searching for a valuable uncommon treasure.



Series alert:

If you enjoy the imaginative setting and charming wordplay in this 1st Uncommoners book, don't miss the sequel,

The Shadows of Doom

.

The Unicorn Quest

by

Kamilla Benko

Introducing:

sisters Claire and Sophie, who've just moved into Windermere Manor, where a ladder in the fireplace leads to Arden, a magical land on the brink of war.



What happens:

When Sophie goes missing -- along with a powerful artifact of Arden's long-lost unicorns -- timid Claire sets out on a dangerous mission to find them both.



Heads up:

This vivid, suspenseful fantasy ends on a cliffhanger, so be ready to jump right into the sequel,

Secret in the Stone

.
Dragon's Green

by

Scarlett Thomas

What it's about:

Determined to carry out her dying grandfather's final wish -- "find Dragon's Green" -- Effie Truelove discovers that

Dragon's Green

is a book that transports readers to the Otherworld, where Effie comes into her own as a True Hero.



Featuring:

a fascinating fantasy world and a likable crew of misfits

Who it's for:

A

nyone who believes that books are magic will be enchanted by this intriguing 1st book in the Worldquake series.
Flights and Chimes and Mysterious Times

by

Emma Trevayne

What it's about:

In Victorian London, ten-year-old Jack follows magician Lorcan Havelock through a door into smoggy Londinium, a parallel world filled with clockwork creatures and ruled by the fearsome Lady, who's decided she wants to keep Jack as her son.



Why you might like it:

With touches of history, science fiction, and fantasy, as well as a thrilling plot, this unusual tale will keep you turning pages.
Behind the Canvas

by

Alexander Vance

What it's about:

On a class trip to the local art museum, sixth-grade loner Claudia spots a blue-eyed boy who seems to be trapped inside the museum's paintings. Who is he, and how can she get inside the paintings to rescue him?



Read it for:

a smart heroine, an exciting adventure, and plenty of clever, comical footnotes about art history.

Contact your librarian for more great books for ages 8-11!
If you are having trouble unsubscribing to this newsletter, please contact NextReads at 919-489-3713, 3710 Mayfair Street, Durham, NC 27707