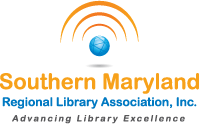 Online Resources / Library Catalog / Library Web Sites /


This service is brought to you by the Southern Maryland Regional Library
in cooperation with the public libraries of Calvert, Charles, & St. Mary's County.





Party of Two
by

Jasmine Guillory
What it's about:
Shortly after moving to L.A. to start her own law firm, attorney Olivia Monroe embarks on a fling with junior senator Max Powell and struggles to reconcile her aversion to the spotlight with the intense public scrutiny that accompanies Max's job.
Series alert:
Steamy and upbeat,
Party of Two
is the latest installment of the Wedding Dates series, which begins with
The Wedding Date
(starring Olivia's sister, Alexa).
Boyfriend Material
by

Alexis Hall
Introducing:
Luc O'Donnell, the rock star's son who needs to clean up his image with a respectable relationship, and Oliver Blackwood, the buttoned-up barrister who agrees to be his fake boyfriend.
Why you might like it:
Opposites attract in this "effervescent" (
Publishers Weekly
) romantic comedy, whose well-drawn leads prove to be perfect for each other.
Want a taste?
"I should probably explain why I was sipping on a nonbinary beverage while wearing the world's most middle-class excuse for fetish gear in a basement in Shoreditch."
Take a Hint, Dani Brown
by

Talia Hibbert
What it is:

the "t
ender, joyous, and hot as all get-out" (

Publishers Weekly

)
sequel to

Get a Life, Chloe Brown

.

What happens:
Security guard Zafir Ansari's rescue of graduate student Danika Brown from an elevator during a fire drill goes viral, prompting these work acquaintances to fake a relationship for a charitable cause.
Opposites attract:
Dani's a bisexual Black academic and practicing witch ISO a friend with benefits. Former pro rugby player Zaf is an observant Muslim and hopeless romantic seeking his happily-ever-after.
The Devil of Downtown
by

Joanna Shupe
What it's about:
Heiress Justine Greene volunteers for the
Lower East Side Legal Aid Society, tracking down runaway husbands who won't pay child support. But her latest mission requires the assistance of crime boss Jack Mulligan, who does nothing out of the goodness of his heart.
Series alert:
Set in Gilded Age New York City,
The Devil of Downtown
is the 3rd and final installment of the Uptown Girls series, after
The Rogue of Fifth Avenue
and
The Prince of Broadway
.
Not Like the Movies
by

Kerry Winfrey
Starring:
vintage clothes-wearing, yacht rock-loving barista Chloe Sanderson, whose caregiver responsibilities don't leave much time for romance.
What happens:
After Chloe's friend Annie (the star of Winfrey's
Waiting for Tom Hanks
) writes a screenplay inspired by Chloe and her boss, Nick Velez, Chloe starts looking at him in a new light.
Read it for:
a complex, not-always-sympathetic heroine, a friendship-focused subplot, and a zany supporting cast.
A Prince on Paper
by

Alyssa Cole
What happens:
Shy, sheltered Nya Jerami surprises everyone when she agrees to a fake engagement to globetrotting playboy prince
Johan Maximillian von Braustein of Liechtienbourg.
Why you might like it:
While the romance is steamy, this 3rd installment of the Reluctant Royals series devotes equal attention to the personal growth of its leads, who are cheered on by supportive friends.
Want a taste?
"She'd been guilted and wheedled and talked down to until she was a nonplayer character in the role-playing game of her own life."
Public Relations
by

Katie Heaney and Arianna Rebolini
What it's about:
A career-making opportunity lands in the lap of junior publicist Rose Reed when she's hired to stage a faux-mance between British pop idol Archie Fox and rising star Raya. But will her growing feelings for Archie jeopardize everything she's worked for?
For fans of:
Alison Sweeney's

The Star Attraction
, Lauren Weisberger's
Everyone Worth Knowing
, and Harry Styles.
Try this next:
Zan Romanoff's
Grace and the Fever
, which similarly explores the highs and lows of celebrity crushes.
Wilde in Love
by

Eloisa James
Introducing:
Lord Alaric Wilde, the globetrotting author of a series of bestselling
travel memoirs.



What happens:

Alaric
returns to England to discover that he has acquired a passionate female fan base in his absence. Alas, this group does not include the woman he's actually interested in, Miss Wilhelmina "Willa" Ffynche.
Series alert:

Wilde in Love
kicks off The Wildes of Lindow Castle series, which continues with
Too Wilde to Wed
.
Red, White & Royal Blue
by

Casey McQuiston
Starring:
Alex Claremont-Diaz, the bisexual Mexican-American son of the (first female) U.S. president,
and his nemesis Henry, Prince of Wales, who must pretend to be friends for the sake of international diplomacy.
Why you might like it:
a fake friendship between rivals becomes a real romance in this smart and steamy new adult romantic comedy.
Reviewers say:

"
Diplomatic Anglo-American relations have never been so much fun" (

Vogue

).
Cowboy, It's Cold Outside
by

Lori Wilde
What it's about:
Country music star Cash Colton travels to tiny Twilight, Texas, to play in a charity concert and falls hard for Paige MacGregor, who's been wary of handsome strangers ever since a con artist ruined her life.
Why you might like it:
This heartwarming 8th Twilight, Texas, novel features a charming small-town setting full of quirky supporting characters -- most of whom will be familiar to series fans.
Contact your librarian for more great books!
If you are having trouble unsubscribing to this newsletter, please contact NextReads at 919-489-3713, 3710 Mayfair Street, Durham, NC 27707