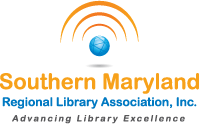 Online Resources / Library Catalog / Library Web Sites /


This service is brought to you by the Southern Maryland Regional Library
in cooperation with the public libraries of Calvert, Charles, & St. Mary's County.





Creating Sanctuary: Sacred Garden Spaces, Plant-Based Medicine, and Daily...

by

Jessi Bloom; photographs by Shawn Linehan

What it is:

a practical and inspirational book that clearly explains how to better connect with nature by creating a peaceful space in your own backyard that incorporates plants, benches, lanterns, and more.



Don't miss:

profiles of 50 special plants, such as bee balm, including their medicinal properties and self-care uses.
The C.H.A.O.S.* Cure: Clean Your House and Calm Your Soul in 15 Minutes

by

Marla Cilley (aka The FlyLady)

Who it's for:

Readers who are overwhelmed by C.H.A.O.S (Can't Have Anyone Over Syndrome) and who'd like an upbeat guide to cleaning, tidying, and developing habits to make home life easier.



Sections include:

"The Genius of Sticky Notes and Other Simple Systems;" "Perfection Is Like Quicksand;" "Extinguish Your Hot Spots;" "Laundering Lessons;" "Perfectly Imperfect Cooking;" and "Refresh Your Home, Refresh You."
Seasonal Flower Arranging: Fill your Home with Blooms, Branches, and Foraged Materials All Year Round

by

Ariella Chezar

What it is:

A lavishly photographed book by the author of The Flower Workshop providing step-by-step instructions for 39 themed floral arrangements and projects that reflect the changing seasons and the wild beauty of nature.



Critics say:

The tome veritably explodes with color photographs of whimsy and imagination…A pioneer in the farm-to-vase movement, Chezar will get readers arranging for an Easter parade or garden arch, an Indian-summer tribute or a Hanukkah table (Booklist)

.
Naturally Sweet: Bake All Your Favorites with 30% to 50% Less Sugar

by

America's Test Kitchen

What it is:

a baking science-filled offering from the wonderful folks at America's Test Kitchen that includes 120 recipes for delicious baked goods (muffins, quick breads, cookies, bars, cakes, pies, puddings, frozen treats, and more) that -- amazingly -- contain less sugar than standard recipes and rely only on natural alternatives to white sugar.



Recipes include:

Almond Biscotti; Blueberry Cheesecake; Chai Oat Scones; Honey Buns; Chocolate Pound Cake; and Peach Cobbler.
My Sweet Mexico: Recipes for Authentic Breads, Pastries, Candies, Beverages...

by

Fany Gerson

What it is:

a fun tour of Mexican sweets with

authentic, traditional recipes as well as celebrated pastry chef Fany Gerson's interpretations of her home country's classics

.



Recipes include:

Vanilla Cordial; Milk Fudge; Three Kings Bread; Tres Leches Cake; Apricot Sorbet; Rice Pudding;

and Pumpkin-Seed Candy.





Don't miss:

the culinary histories at the beginning of each chapter.
Sweet shawlettes : 25 irresistible patterns for knitting cowls, capelets, and more

by

Jean Moss

What it is:

Twenty-five patterns for shawls, cowls, and other wraps, plus information on yarns, stitching techniques, and knitting tips.



Sections include:

Country, Couture, Folk, and Vintage
Contact your librarian for more great books!
If you are having trouble unsubscribing to this newsletter, please contact NextReads at 919-489-3713, 3710 Mayfair Street, Durham, NC 27707