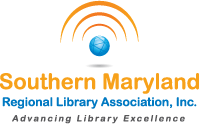 Online Resources / Library Catalog / Library Web Sites /


This service is brought to you by the Southern Maryland Regional Library
in cooperation with the public libraries of Calvert, Charles, & St. Mary's County.





The Perfect Liar

by

Thomas Christopher Greene

What it is:

a

compelling, intensifying story of the seemingly perfect marriage of single mom Susannah Garcia and charismatic artist Max Westmoreland.



What happens:

Just as they begin to settle into married life, the couple receives a series of cryptic, sinister notes at their new home. Although Susannah starts to wonder if she can trust her new husband, she also harbors her own secrets.



Read it for:

its menacing tone, tight plotting, and well-balanced alternating perspectives that ratchet up the tension.
Scrublands

by

Chris Hammer

What happens:

On a hot but otherwise unremarkable Sunday morning in a small Australian town, Father Byron Swift opens fire on his congregation, killing five people before being killed himself.



One year later:

Sydney journalist Martin Scarsden travels to Riversend for a story on how the town is coping after the shooting, only to stumble into a fraught web of conflict, contradiction, and maybe even a conspiracy tied to Father Swift's crime.



You might also like:

Bitter Wash Road by Garry Disher; The Dry by Jane Harper; Above the Waterfall

by Ron Rash.
The Killer Collective

by

Barry Eisler

What happens:

When a joint FBI-Seattle Police investigation into an international child pornography ring gets too close to powerful enemies, sex-crimes detective Livia Lone becomes the target of a hit

that barely goes awry—a hit that had been offered to John Rain, a retired specialist in "natural causes."





Critics say:

"The fun of Eisler's super thriller is in the excitement, the chase, and the survival.

The Killer Collective

binds it together into a blazing adventure of espionage escape fiction, perfect to start the new year." (

New York Journal of Books)
Books You May Have Missed
The Washington Decree

by

Jussi Adler-Olsen

What it's about:

the historic presidential campaign that Dorothy "Doggie" Rogers has dedicated her life to and the fallout of an assassination on the night of the election.



Prime suspect:

Doggie's own father, a passionate supporter of the opposition party.



Author alert:

Jussi Adler-Olsen is best known for his

Department Q

series of police procedurals.
She Was the Quiet One

by

Michele Campbell

Starring:

recently orphaned twins (and rivals) Rose and Bel Enright.



What goes wrong:

Bel and Rose are sent to an elite New England boarding school, where their rivalry only deepens. Soon one twin finds her sister dead, and this is only the beginning of the story.



Read it for:

the well-developed characters, tight-as-a-drum plotting, and alternating narrators that give a 360-degree view of the crime.
An Unwanted Guest

by

Shari Lapena

What happens:

A snowstorm strands a diverse group of guests at a Catskills ski lodge, and once the power goes out people begin to die one by one at the hands of the killer among them.



Inspired by:

Agatha Christie's famous "locked room" mystery And Then There Were None

.





Critics say:

"[Shari] Lapena [creates] a goosebump-raising atmosphere as the darkness and malevolence stretch on" (

Booklist

).
Swift Vengeance

by

T. Jefferson Parker

Starring: private investigator Roland Ford, the hero of T. Jefferson Parker's previous novel

The White Room of Fire

; FBI agent Joan Taucher, who struggles with the legacy of her agency's failures.

What it's about: the hunt for an elusive killer known only as "Caliphornia," who is targeting (and decapitating) the former members of an Air Force drone assassination team.

You might also like:

The Middleman

by Olen Steinhauer

; Nicholas Petrie's Peter Ash novels.
Contact your librarian for more great books!
If you are having trouble unsubscribing to this newsletter, please contact NextReads at 919-489-3713, 3710 Mayfair Street, Durham, NC 27707