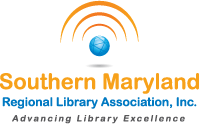 Online Resources / Library Catalog / Library Web Sites /


This service is brought to you by the Southern Maryland Regional Library
in cooperation with the public libraries of Calvert, Charles, & St. Mary's County.





The Lost Causes of Bleak Creek

by

Rhett McLaughlin & Link Neal

What it's about:

In 1992 Bleak Creek, North Carolina, teens Rex and Leif investigate the creepy supernatural happenings at a local reform school after their friend Alicia is sent there.



Who it's for:

Peppered with pop culture references and plenty of humor, this coming-of-age tale will appeal to

Stranger Things

fans and readers who prefer their horror bloodless.

About the authors:

Rhett McLaughlin and Link Neal are the

creators and co-hosts of the YouTube comedy-talk series

Good Mythical Morning

and authors of the bestselling

Rhett & Link's Book of Mythicality

.
Violet

by

Scott Thomas

What it's about:

Following her husband's tragic death,

Kris Barlow retreats with her daughter to a seemingly idyllic vacation town where the two soon find themselves contending with the menacing manifestation of their grief.





Want a taste?

"

She imagined the road ending without warning, driving over the edge, plummeting into an infinite nothingness, until her screams became a song for the darkness."





For fans of:

Sarah Pinborough, Jennifer McMahon, and atmospheric slow burns with unreliable narrators.
Full Throttle: Stories

by

Joe Hill

What it is:

1

3

short stories of supernatural suspense, including "Throttle," co-written by Stephen King, in which a trucker is caught in a sinister dance with motorcycle outlaws in the Nevada desert.
Books You Might Have Missed
Sealed

by

Naomi Booth

What it is:

a nail-biting blend of body horror, dystopian fiction, and fable "that will stay with readers long after they turn the final page" (

Booklist

).



The setting:

a remote town in rural Australia, where Alice and her boyfriend Pete have fled to escape from a highly contagious skin-sealing epidemic called cutis.

The catch:

A p

anicked Alice is grappling with anxiety, paranoia, and grief over her mother's death...and she's also 36 weeks pregnant.
Ghost Story

by

Peter Straub

What happens:

In the sleepy town of Milburn, New York, four old men gather to tell each other stories--some true, some made-up, all of them frightening. But one story is coming back to haunt them and their small town. And they are about to learn that no one can bury the past forever.
Mark Z. Danielewski's House of Leaves

by

Mark Z. Danielewski

What it's about:

A family relocates to a small house on Ash Tree Lane and discovers that the inside of their new home seems to be without boundaries.



Why it's different:

Multiple unreliable narrators, typographic mysteries, and looping footnotes that drag the reader in and then

make them doubt their understanding of the narrative

.
Contact your librarian for more great books!
If you are having trouble unsubscribing to this newsletter, please contact NextReads at 919-489-3713, 3710 Mayfair Street, Durham, NC 27707