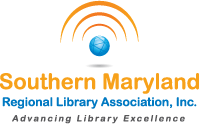 Online Resources / Library Catalog / Library Web Sites /


This service is brought to you by the Southern Maryland Regional Library
in cooperation with the public libraries of Calvert, Charles, & St. Mary's County.





Face to Face: The Art of Human Connection

by

Brian Grazer

What it is:

a thought-provoking examination of the importance of nonverbal communication, with a focus on the power of eye contact.



About the author:

Academy Award-winning producer Brian Grazer has worked on films such as

Apollo 13

and Frost/Nixon and also wrote A Curious Mind

, a book about the benefits of being inquisitive.





Try this next:

The Village Effect by Susan Pinker, which discusses the advantages of in-person contact; Collaborative Intelligence

by Dawna Markova, which outlines the power of putting our heads together.
Radical: The Science, Culture, and History of Breast Cancer in America

by

Kate Pickert

What it's about:

This well-researched yet accessible survey of breast cancer chronicles the past, present, and likely future of knowledge about the disease, treatment options, and ongoing debates about screening

and fundraising.



Don't miss: accounts of the earliest cancer surgeries; a much-needed discussion of the occurrence of breast cancer in men.



Reviewers say:

"A useful text on a well-known cancer bolstered by the author's personal perspective as a survivor" (

Kirkus Reviews

).
Wired to Create: Unraveling the Mysteries of the Creative Mind

by

Scott Barry Kaufman and Carolyn Gregoire

What it is:

an engaging review of some of the habits and traits shared by notable creatives like Josephine Baker, Shigeru Miyamoto, Frida Kahlo, and Marcel Proust; and how to develop these habits in yourself.



Topics include:

solitude, sensitivity, imaginative play, and openness to experience.



Why you should read it:

Grounded in scientific research, the inspiring insights outlined here can benefit readers with a wide variety of professional and personal interests.
The Big Thing: How to Complete Your Creative Project Even if You're a Lazy, Self-Doubting...

by

Phyllis Korkki

What it's about:

the value of creativity and pushing through the many,

many

obstacles to pursuing it in modern life.



Read it for:

The author's relatability, as she explains how to tackle procrastination with examples from her experience writing this very book.



Try these next:

Twyla Tharp's The Creative Habit

for advice on prioritizing your creative work

;

It's Great to Suck at Something

by Karen Rinaldi if you struggle with self-doubt and perfectionism.
Creative Quest

by

Questlove

Author alert:

Musician and music journalist Questlove is the drummer and cofounder of the foundational hip-hop group The Roots, who currently play as the house band for

The Tonight Show Starring Jimmy Fallon.





What's inside:

a collection of creative wisdom that Questlove has picked up over the course of his career and suggestions for how the rest of us can generate new creative ideas, seek out mentors, and get the most out of collaborations.



Cameo appearances from:

David Byrne, George Clinton, D'Angelo, and Ava DuVernay.
Bored and Brilliant: How Spacing Out Can Unlock Your Most Productive and Creative Self

by

Manoush Zomorodi

What it's about:

the effects of digital technology on the mind's ability to be creative and how we might all benefit from unplugging and letting our minds wander.



For fans of:

How to Do Nothing

by Jenny Odell;

T

he Art of Noticing

by Rob Walker.



About the author:

Manoush Zomorodi is a journalist best known for hosting the radio show and podcast

Note to Self

which dealt with the relationship between humans and technology.
Contact your librarian for more great books!
If you are having trouble unsubscribing to this newsletter, please contact NextReads at 919-489-3713, 3710 Mayfair Street, Durham, NC 27707