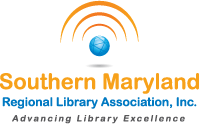 Online Resources / Library Catalog / Library Web Sites /


This service is brought to you by the Southern Maryland Regional Library
in cooperation with the public libraries of Calvert, Charles, & St. Mary's County.





The Poison Thread

by

Laura Purcell

Starring:

imprisoned seamstress Ruth Butterham, who is convinced her stitches have the power to kill; and phrenology-obsessed heiress Dorothea Truelove, who hopes Ruth will be a useful object of study.



Why you might like it:

Featuring a pair of unreliable narrators and an evocative Victorian-era setting, this creepy Gothic novel will keep readers guessing about its characters' motivations and the secrets they keep.



Want a taste?

"The more she picked at the rope, the more it seemed to resemble a pile of human hair in her lap."
All My Colors

by

David Quantick

What it is:

a satirical, self-referential novel that blurs the lines between reality and fantasy, humor and horror; a disturbing successor to

The

Twilight Zone,

Charlie Kaufman, and Franz Kafka.



The premise:

At a party in 1979, arrogant wannabe author Todd Milstead drunkenly recalls passages from a popular novel called All My Colors

-- but he's the only one who knows it exists.



What happens next:

After deciding to "write" the novel himself (which becomes a bestseller, of course), Todd is plagued by surreal events, and

All My Colors

starts to take on a vengeful life of its own...
Adaptations and Retellings
Winter Tide

by

Ruthanna Emrys

What it is:

an inventive dark fantasy mash-up of Cthulhu Mythos and Cold War espionage and paranoia.





Starring:

siblings Aphra and Caleb Marsh, the last of Innsmouth's amphibious Deep Ones, who are recruited as spies by the very government that sent their people to internment camps.



Series alert:

Winter Tide

is the first book in the Innsmouth Legacy series, followed by

Deep Roots

.
The Ballad of Black Tom

by

Victor LaValle

What it's about:

In

1920s Harlem, a young African American con artist named Charles Thomas Tester struggles to make ends meet for himself and his dying father while treading on the borders of an occult realm.



What sets it apart:

This atmospheric retelling of H.P. Lovecraft's short story "The Horror at Red Hook" cleverly deconstructs the racism of its source material by putting a black man front and center.



Book buzz:

A Bram Stoker Award finalist,

The Ballad of Black Tom

won the 2016 Shirley Jackson Award and the 2017 British Fantasy Award.
Hyde

by

Daniel Levine

What it is:

a violent reimagining of Robert Louis Stevenson's 1886 classic Strange Case of Dr. Jekyll and Mr. Hyde,

this time told from the perspective of the monstrous Edward Hyde.





Read it for:

a vividly drawn character study and an intense mad scientist drama that will satisfy fans of both horror and psychological suspense.

Is it for you?

This ambitious novel will best be appreciated by those familiar with Stevenson's original novella -- luckily, it's included here as an appendix.
The Haunting of Sunshine Girl

by

Paige McKenzie

What it's about:

In this creepy young adult novel based on the YouTube series of the same name, 16-year-old Sunshine Griffith discovers that her new home in Washington state is haunted -- and that she alone may possess the power to help the restless spirits move on.



Series alert:

The Haunting of Sunshine Girl

is followed by

The Awakening of Sunshine Girl

and

The Sacrifice of Sunshine Girl

.



Reviewers say:

"Suspenseful, exciting and endlessly entertaining" (

Kirkus Reviews

).
Contact your librarian for more great books!
If you are having trouble unsubscribing to this newsletter, please contact NextReads at 919-489-3713, 3710 Mayfair Street, Durham, NC 27707