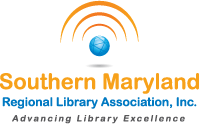 Online Resources / Library Catalog / Library Web Sites /


This service is brought to you by the Southern Maryland Regional Library
in cooperation with the public libraries of Calvert, Charles, & St. Mary's County.





Before I Called You Mine
by

Nicole Deese
The setup:

After dating for years and not finding a mate, first-grade teacher Lauren Bailey works to adopt a child on her own. But to satisfy the adoption agency's requirements, she must remain single throughout the process and for a period afterward. No problem, right?



The problem:

Joshua Avery, the charming new teacher at Lauren's school, whom she can't help but fall for.



Read it for:

the sweet romance and the thought-provoking plot.
On a Coastal Breeze
by

Suzanne Woods Fisher
What happens:

Maddie starts a therapy office on small Three Sisters Island, Maine, where her family runs a rustic resort. But her dreams for a new life are tested by the arrival of her childhood nemesis, who's the island's new minister.



Series alert:

This is the 2nd in the evocative Three Sisters Island trilogy; fans of these books might try Denise Hunter's novels, especially her Bluebell Inn series featuring siblings running a B&B.





Don't miss:

updates on the goings-on of the other denizens of the island, including Maddie's sisters Cam (who keeps postponing her wedding) and Blaine (who wants to drop out of culinary school).
Starfish Pier
by

Irene Hannon
What it's about:

New to Hope Harbor, Oregon, young teacher Holly Miller, who has spina bifida, meets Steven, a take-charge former Army Delta Force operator working as a charter boat captain, and he challenges both her perspectives and her heart.



Series alert:

Deftly mixing romance, faith, and serious topics (like alcoholism and assisted suicide), t

his appealing 6th in the Hope Harbor series

can be enjoyed by newcomers, though fans will be pleased to see familiar friends like town sage Charley Lopez.
The Englisch Daughter
by

Cindy Woodsmall and Erin Woodsmall
Starring:

Amish wife and mother Jemima, who's married to Roy and has four children, including one less than a year old.





What it's about:

Jemima's devastated when she discovers the money she'd saved to buy a food truck is missing, taken by Roy in order to provide for a newborn, his secret child with an Englisch woman.



Reviewers say:

"This is the Woodsmalls' best work yet" (

Publishers Weekly

).
If You Like: Karen Kingsbury
The Masterpiece
by

Francine Rivers
Featuring:

artist Roman Velasco (who secretly indulges in the street graffiti that gave him solace as a foster kid), and cash-strapped single mother Grace Moore (who had her own troubled childhood).



What happens:

Grace becomes Roman's personal assistant, enabling her to support her infant son (and put distance between the baby and the family that almost adopted him). But she finds Roman's worldly ways as challenging as he finds her faith.



Why Karen Kingsbury fans might like it:

the growth of the characters over the course of the story; the faith-filled plot.
The Second Half
by

Lauraine Snelling
What it's about:

With his retirement only days away, university dean Ken and his wife Mona's plans for part-time work and travel are upended.



What happens:

Their son, who serves in the Army's Special Forces, is being deployed in less than a week, and since his wife abandoned the family, he needs his parents to watch their two kids...for up to a year.



Why Karen Kingsbury fans might like it:

the realistic, multi-generational characters;

Mona's moving struggle with depression

.
The Memory of You
by

Catherine West
Starring:

Natalie, whose

twin sister died in a car accident 13 years ago, leaving Natalie grief- and guilt-stricken.





What it's about:

With her grandfather ill, Natalie's ordered by her overbearing father to head to the family's Sonoma winery and shut it down. Instead, she works to save the winery as she deals with the past and reconnects with the boy she once had a crush on.

Why Karen Kingsbury fans might like it:

the family issues; the large part faith that plays in the character's lives.
The Story Keeper
by

Lisa Wingate
What it is:

an intricate story-within-a-story about Jen Gibbs, a New York book editor who finds a captivating unfinished manuscript about Sarra, a Melungeon girl in early-20th century Appalachia.



Author buzz:

Lisa Wingate's acclaimed

Before We Were Yours

sold over two million copies. Her latest novel is

The Book of Lost Friends

.

Why Karen Kingsbury fans might like it:

If they appreciate historical elements, this Christy Award-winning 2nd in the Carolina Heirlooms trilogy offers a moving story about sisters, family, and life changes.
Contact your librarian for more great books!
If you are having trouble unsubscribing to this newsletter, please contact NextReads at 919-489-3713, 3710 Mayfair Street, Durham, NC 27707