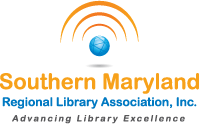 Online Resources / Library Catalog / Library Web Sites /


This service is brought to you by the Southern Maryland Regional Library
in cooperation with the public libraries of Calvert, Charles, & St. Mary's County.





Einstein's Monsters: The Life and Times of Black Holes

by

Chris Impey

What it's about:

black holes, those mysterious regions of spacetime where gravitational forces are so strong that not even light can escape.



Why you might like it:

Author and astronomer Chris Impey presents complex topics in theoretical physics in an accessible manner.



Further reading:

Black Hole

by Marcia

Bartusiak, which profiles prominent physicists and their work;

Einstein's Shadow

by Seth Fletcher, about a team of astronomers attempting to photograph a black hole.
Dreaming in Turtle: A Journey Through the Passion, Profit, and Peril of Our Most Coveted...

by

Peter Laufer

What it's about:

turtles, tortoises, and terrapins -- from their prehistoric origins to their increasingly uncertain future.



What sets it apart:

Author and journalist Peter Laufer includes amusing anecdotes about his experiences fostering a tortoise named Fred.



Is it for you?

Although turtle-lovers may flinch at detailed descriptions of poaching and animal trafficking, readers with an interest in wildlife conservation will find this book to be eye-opening.
In Search of the Canary Tree: The Story of a Scientist, A Cypress, and a Changing World

by

Lauren E. Oakes

What it's about:

Biologist Lauren Oakes reflects on six years in Alaska studying the yellow cedar (

Callitropsis nootkatensis

) and getting to know the locals whose lives are intimately connected to the dying forests.



Want a taste?

"I was flying in search of the forests I'd study -- the graveyards of standing dead trees and the plants I so wanted to believe could tell me, through science, that the world wasn't coming to an end."



For fans of:

John Vaillant's

The Golden Spruce

.
Your Place in the Universe: Understanding Our Big, Messy Existence

by

Paul M. Sutter

What it is:

an accessible, amusing tour of the universe and its mysteries.



About the author:

Astrophysicist and cosmologist Paul M. Sutter is the creator of the "Ask a Spaceman!" podcast.



You might also like:

Jorge Cham's similarly irreverent (but illustrated)

We Have No Idea: A Guide to the Unknown Universe;

Carlo Rovelli's concise

Seven Brief Lessons on Physics.
The Intimate Bond: How Animals Shaped Human History

by

Brian Fagan

What it is:

a thought-provoking history of the human-animal bond from prehistoric times to the present.



What sets it apart:

Anthropologist Brian Fagan examines the process of domestication in dogs, goats, sheep, pigs, cattle, donkeys, horses, and camels. (The not-quite-domesticated cat gets a mention, too.)



Don't miss:

discussions of the role of animal domestication in creating and maintaining social hierarchies.
Domesticated: Evolution in a Man-Made World

by

Richard C. Francis

What it's about:

Drawing on current research,

science writer Richard C. Francis demonstrates that

domestication is an evolutionary process.



Who it's for:

readers with a basic understanding of molecular genetics and evolutionary biology.



Want a taste?

"

The human population explosion has been bad for most other living things, but not so for those lucky enough to warrant domestication."
The Inner Life of Cats: The Science and Secrets of Our Mysterious Feline Companions

by

Thomas McNamee

What it is:

A guide to cats by nature writer (and Guggenheim Fellow) Thomas McNamee, who identifies best practices for cat care by consulting zoologists, animal behavior experts, and others.



Don't miss:

appearances by the author's feline companion, Augusta.



You might also like:

John Bradshaw's

Cat Sense

or Abigail Tucker's

The Lion in the Living Room

.
Contact your librarian for more great books!
If you are having trouble unsubscribing to this newsletter, please contact NextReads at 919-489-3713, 3710 Mayfair Street, Durham, NC 27707